Volcanix ready for season opener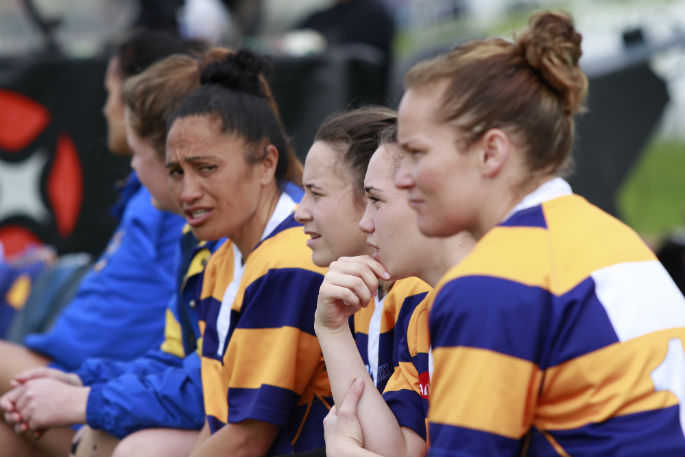 Bay of Plenty Volcanix opens its 2019 Farah Palmer Cup Premiership season against Counties Manukau at Tauranga Domain on Saturday.
Volcanix have flankers Les Elder and Christine Yule as co-captains this year plus a new coaching group of Rodney Gibbs, Tanerau Latimer and Matt Wallis.
Head coach Rodney has been assistant at the Steamers for six seasons, with former All Black Tanerau and former Steamers prop Matt joining him.
"I think it is working pretty well. Obviously there are some slight changes as to how we operate from the men's game but fundamentally the game is still played the same way," says Rodney.
"It takes some time as always with a new coaching group. The boys have come out of coaching their respective club teams and have done a really good job.
"They bring a wealth of experience which brings with it some respect as well. The players certainly respect what they say and the knowledge they share which has been really great. We are heading in the right direction."
Rodney is delighted to have leaders of the calibre of Christine and Black Ferns captain Les.
He says they are both critical for the Volcanix in what is now a hugely competitive competition.
"They are both great ladies in their own right and they bring slightly different things to the table. Their values are both very strong. They are articulate in the way they deliver, they demand excellence and they are worldly people.
"Les brings knowledge she has gained from the Black ferns and Christie has been in the environment for a number of years. First and foremost they are both great people so for us to have them to lead the way is a huge bonus."
Counties Manukau will bring a physical approach to Saturday's season opener which the Volcanix are well aware of.
On August 10 the sides met with Counties Manukau sneaking home 28-27.
Rodney says they will be tough and like to come down the middle of the park hard.
"We will need to be at our best to compete and on our game. It is a great challenge and one that the girls are really looking forward to."
Tauranga Domain, Saturday August 31
Gates open at 12.30pm
Bay of Plenty Toa (under-19 men) v Waikato, 1pm
Bay of Plenty Ngāwhā (development men) v Auckland (Field 2) 2.30pm
Volcanix vs Counties Manukau, 2.30pm
Food trucks on site. Free entry.
More on SunLive...