High Intensity needed for Secondary School finals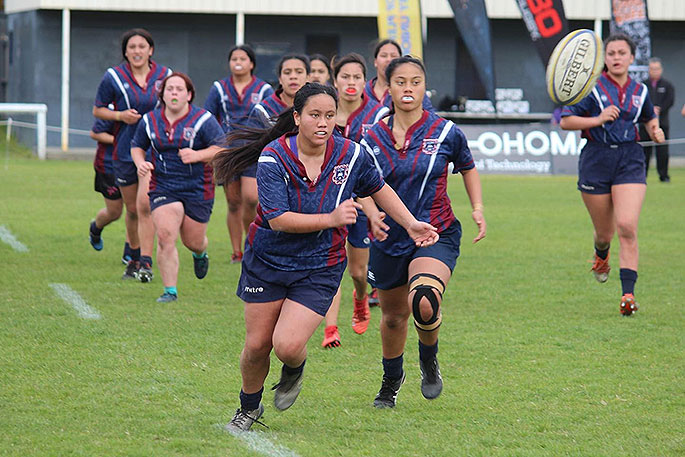 Rotorua Girls' High School will need to play 70 minutes of intense rugby if they want to become the Chief's regional champions.
That's the call from Bay of Plenty Rugby Secondary School manager Ian Parata. Three Bay of Plenty schools have made the finals of the Chiefs Secondary School 1st XV finals.
Parata says all three schools are in with a chance to win their finals.
"Rotorua Girls have got to stay focused, and they've got to bring the intensity from the start right through to the end of the game. They dominate in patches of absolute brilliance, and then they just fall off, and then they are brilliant again.
"Against a team like Hamilton Girls, you have to maintain a high intensity performance from the kick-off, until the final whistle. Hamilton are too good for Rotorua to lay off and then come back at them.
"Otherwise, Hamilton will just run all over them. Rotorua have to play with all that intensity and a bit of passion and remove errors and use all their skills and talent to overcome Hamilton Girls."
Parata says he expects and epic battle between Tauranga Boys' College and Hamilton Boys' High School.
"It was a close game last time against Tauranga and Hamilton. I think everyone is taking Tauranga Boys a little lightly, because they've been at the bottom of the pack in previous years.
"So, I would expect Hamilton will come out firing. The smaller Tauranga team will keep their resilience up. Just like they showed against Rotorua Boys', and they will battle through all the way to the end."
"They've probably got the team culture and support for each other, and they've got a good bench. Their young first-five Lucas Cashmore is getting better and better."
To beat the big Hamilton pack Parata says, Tauranga are going to have to keep that ball moving wide.
"They have some real pace on the wing. So, they are going to have to keep a tight defensive line around the breakdown. Then try and get it out wide to move that big pack around."
Parata says Trident High School has a determine opponent in Manurewa.
"Other schools focus on winning their Union titles. But Manurewa, their single focus is to win this one game to go on to the top four. It's always a tough battle going up to Manurewa for every team that goes up there.
"However, Trident High School are going there injury free. They have a balanced focus, and they haven't let the hype of winning the Bay title, distract them on the journey they're on."
All three finals are being played on Saturday August 31. Kick-off is at 12pm.
Regional 1st XV Finals

Chiefs

Boys
August 31: Final – Hamilton Boys' High School vs Tauranga Boys' College,
Kick-off at 12pm Hamilton Boys' High School

Coed
August 31: Final – Manurewa High School vs Trident High School,
Kick-off at 12pm Manurewa High School

Girls
August 31: Final – Hamilton Girls' High School vs Rotorua Girls' High School,
Kick-off at 12pm Hamilton Girls' High School





More on SunLive...