Calling on the community to volunteer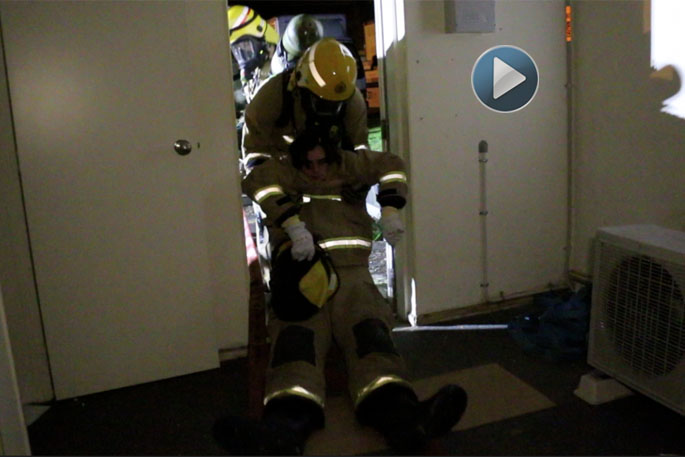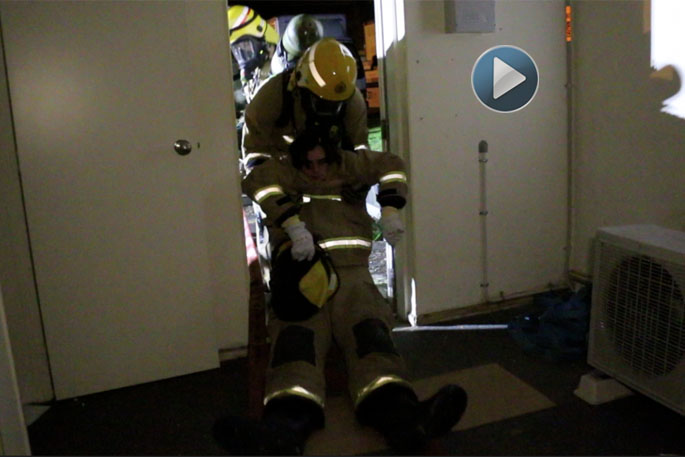 Click the image above to watch the video
They work in Human Resources, the Airport, and in places around our community. You could pass them in the streets and not even take a second look.
They are volunteer firefighters.
People volunteer in their own different way and are scattered throughout the community, but there is always room for more.
Mount Maunganui Volunteer Fire Brigade is calling on the community to become a volunteer firefighter, as they always need more people to join.
Senior firefighter Steve Gilmore says he liked fire trucks as a kid and never really grew out of it, whereas volunteer firefighter Shannon Collier says his father was in the Coastguard and he wanted to take a different path and give back to the community.
SunLive tagged along to one of the crew's training nights which Steve says are imperative so they all get on the same page.
"We sharpen our edge, test our fitness, test our stamina, test our working together as a crew, they are all really vital.
"We cover a really broad and varied range. Despite the fact we train really hard for structure fires and fires, they make up a really small percentage of our work, so it can be anything from medical assist, respiratory distress, right through to vegetation fire.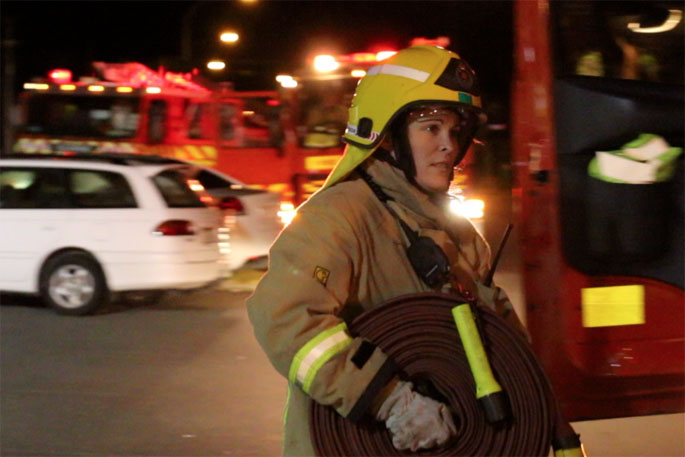 "Obviously hazardous material fires, structure fires, and car accidents make up a big amount of our work. It's a really varied role could be anything and everything."
Steve has always wanted to be of some use.
"I've been very blessed with having safety around me and I'm a father, I'm a husband. I think if I can help out another family that is in probably the worst state they've ever been, or a business owner who's about to lose everything, if I can be of some use that's my why, that's why I do it.
"I grew up in Auckland in the days where the Southern Motorway never had median barriers, so I saw a lot of horrible stuff driving around when I was a kid and I always saw the firemen as the guys that sorted it out.
"They were always there to make things better and I thought to be part of an organisation that arrives and makes things better, that's me," says Steve.
Shannon says the training nights are all about them as firefighters putting into practice the stuff they have learned and to get to know the crew so they can trust each other in different situations.
He worked two doors down from the fire station and saw the trucks going out all the time and thought that it would be a cool thing to do. Now, he's been a firefighter for five years.
"It gives you a sense of accomplishment and just knowing that you're there to help some that's in need and even for children to be able to look at the truck go pass and just the smiles on their faces."
He hopes his children look at taking a similar path when they get older and give back to the community as well.
Volunteer firefighter Leanne Vaile says the crew has become her second family.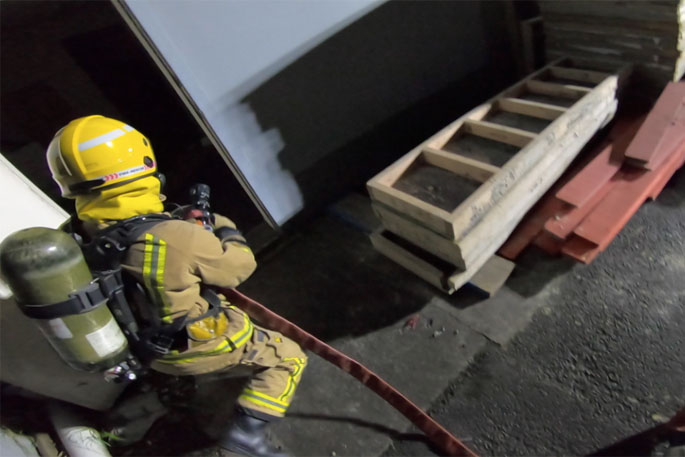 "I became a volunteer because I moved cities away from my family and I know having grown up with my family being all volunteers as well that it becomes a second family.
"We are a really good close-knit family unit. We train together once a week doing scenarios like this and you have a lot of fun doing a good thing for the community.
"People come and go over the years and with the Mount being a mixed station, we just need more volunteers. We need always need more people to get out the truck, new people to train, people with different experience, everyone brings something different," says Leanne.
"FENZ is built on volunteers, we're predominately run by volunteers operationally. So the more we have, it's better for the longevity of the brigade that we've got people to pass on as other people retire, leave, or become less available," says Steve.
He says people just need to show up and just walk through the door.
"Break that big scary ice break and walk through the door. Contact us online, ring the fire station, find out when we train, come down and find out what we're all about, find out if this is for you and from there we'll take it from there.
"The great thing about a volunteer unit is it brings together all number of skills.
"You could be sitting beside a plumber, someone who's a receptionist, a full-time mum, a full-time dad, all sorts of people.
"So what we're looking for from a volunteer is a cross-section of the community of which they serve. It can be everyone and anyone as long as you've got a good level of fitness. You don't have to be Superman, we're not looking for the SAS, but a good all-round level of fitness, general strength, and we'll sort the rest out once you're on the truck," says Steve.
To become a volunteer firefighter, visit www.fireandemergency.nz, call the Mount station on 07 574 8953, or give the Mount Station Officer Hayden Kinzett a call on 021 023 70458.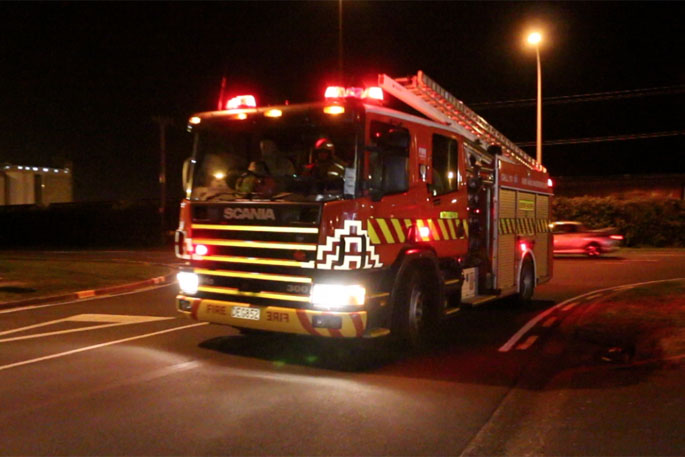 More on SunLive...