BOP students' solutions to shocking road toll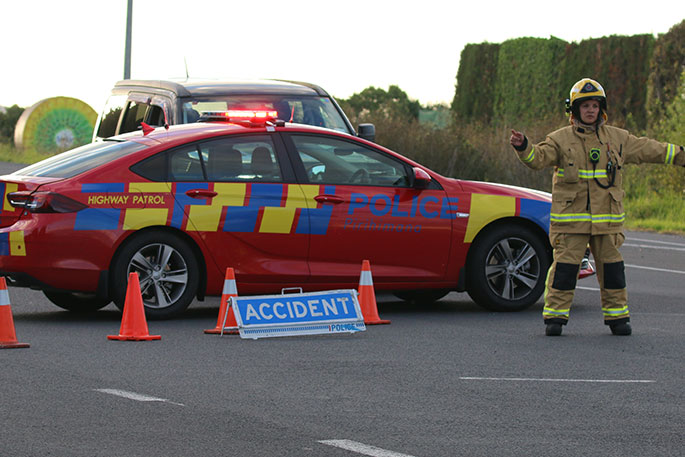 From getting senior students to sign a pledge to not be a D.I.C.K – Dangerous Irresponsible Careless Killer - to challenging people to navigate an obstacle course while distracted, Bay of Plenty students are joining students nationwide this September to highlight important road safety issues.
Students taking part in SADD's (Students Against Dangerous Driving) SAFER September campaign hope their activities – some of which involve community partners such as NZ Police - will influence all New Zealanders to drive safely and make an impact on reducing road trauma.
SADD National Leader Fergus Lellman, a year 13 student at Aquinas College, which has created the pledge for senior students, says they want the campaign to have a long-lasting impact.
"I think SAFER September is a great initiative where for a month we can have a conscious focus on our driving habits. It gives us 15 days to break bad habits and 15 days to make new habits, which will ultimately flow on well past the month of September," Fergus says.
SADD National Leader Parvi Goundar, a year 12 student at Tauranga Girls' College where they're getting in early with a day of SADD activities on August 28, says they want students to be "cautious, rather than a cautionary tale.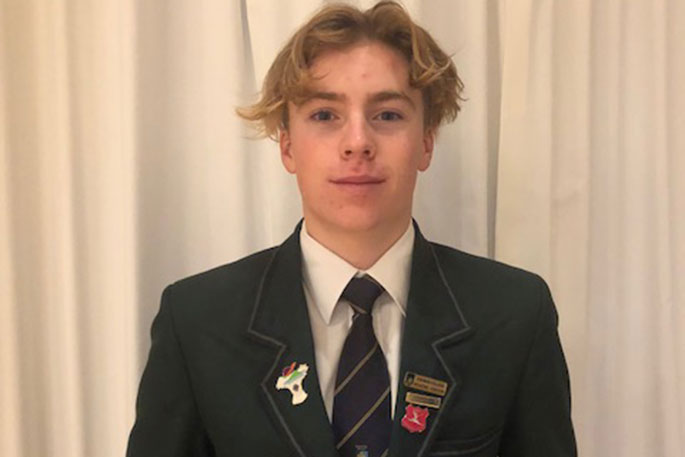 Fergus Lellman from Aquinas College.
"I believe that SAFER September gives us the opportunity to take part in a nationwide event that is good for our community and also helps us spread awareness of problems that we see around our school," Parvi says.
"It's also a good way to engage our peers and let them know about the risks of dangerous driving, alternatives on how to drive safer, and to spread our message to more people than just the SADD committee at our school."
As of August 25 this year, there had been 11 road deaths among 16 to 19-year-olds – a drop of nearly 50 per cent of deaths for the same period in the past four years. However, young drivers are still over-represented in some areas – for example, of fatal crashes involving cellphone use in the last five years 30 per cent have featured a 16 to 19-year-old driver.
SADD National Manager Donna Govorko says she's really impressed with the SADD groups' efforts to make a difference to these statistics.
"Having experienced the tragedy of road crashes first hand as a police officer, it is heartening to experience the passion our SADD students have to help influence all New Zealanders to be safe on our roads.
"I also applaud the students' aspiration to help prepare their peers to be safe on our roads heading into summer and the end of the school year."
AA Policy and Research National Manager Simon Douglas says the AA is right behind SADD and SAFER September.
"Seeing the number of deaths among young people nearly halve so far in 2019 is heartening, but at the same time young people are still getting hurt in ways that can be prevented, like not wearing seatbelts, driving too fast for conditions, being drunk or drugged behind the wheel and using a phone featuring in so many deaths.
"These messages aren't just for teens. We can all do more to be safer on our roads in September, and from then on, to help reduce these devastating crashes."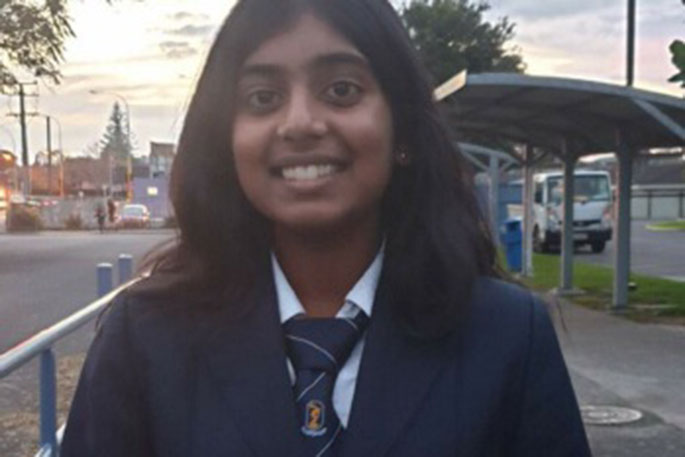 Pavi Goundar from Tauranga Girls' College.
SADD charitable trust is still going strong more than 30 years after it launched in New Zealand, and has a presence in 75 per cent of secondary schools, reaching more than 220,000 young people every year.
SADD delivers against its vision through its student National Leadership Programme and its larger student membership. SADD works closely with New Zealand Transport Agency, New Zealand Police and New Zealand Automobile Association as well as maintaining strong links with local authorities.
More on SunLive...