From barber to councillor in five hours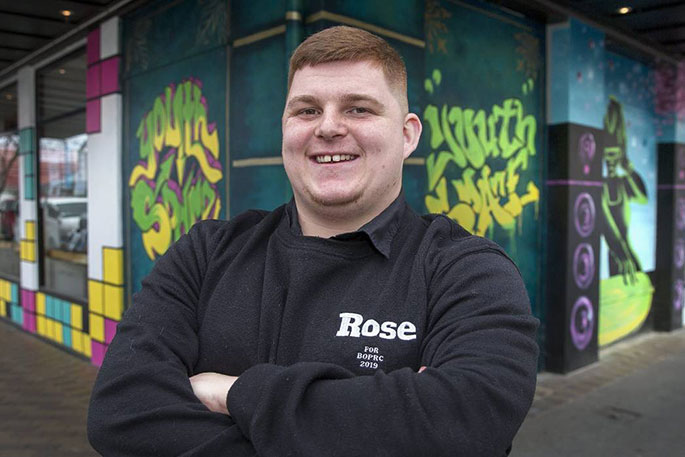 At 9am the day election nominations closed, a 19-year-old barber threw his hat into the ring and by 2pm he was a councillor.
Stacey Rose is one of five candidates for the Bay of Plenty Regional Council Tauranga Constituency who were elected unopposed.
That's almost half the council.
"I was originally like, 'Oh sweet this happened,' and then five or ten minutes later I was like 'Oh crap'," says Stacey.
"I was freaking out a little but now I am ready to seize this opportunity and be an example that youth can make great councillors."
Stacey's new role will pay $57,000 and he says even though his application was sent in a little late it was not a last-second decision.
"I was looking around and saw the issues we are facing and wanted to be part of the change.
"I believe in responding to climate change, tackling biosecurity issues, and representing young people in the region who do not feel they have been."
Stacey also says he wants to have a campaign and challenge the widespread belief that he is too young to run in the election.
"I was prepared for it. I was set to go door-knocking and have that conversation. I was told people would not vote for me because of my age but now I have been elected I have the chance to change that attitude and the way people think about young councillors."
Stacey will replace councillor John Cronin, who wishes the newcomer success in his new career path and is pleased to see younger candidates coming forward and being elected.
"I'm sure he will encourage other younger people to stand and that will be for the good of the community," he says.
"We have had younger audiences but we have never had one as young as him."
John says it's important not to put too much pressure on new, young councillors right away and allow them time to grow into the job.
"You don't want to have too much expectation on them immediately.
"They have to learn how to work within a democracy which is a lot different from how corporates work and on the same token you do not want to stifle their enthusiasm for the job.
Stacey says he will remain working as a barber as to keep his ear to the ground.
"Barbers are like taxi drivers.
"We know everything as people talk to us."
More on SunLive...