Montessori Otumoetai receives healthy heart award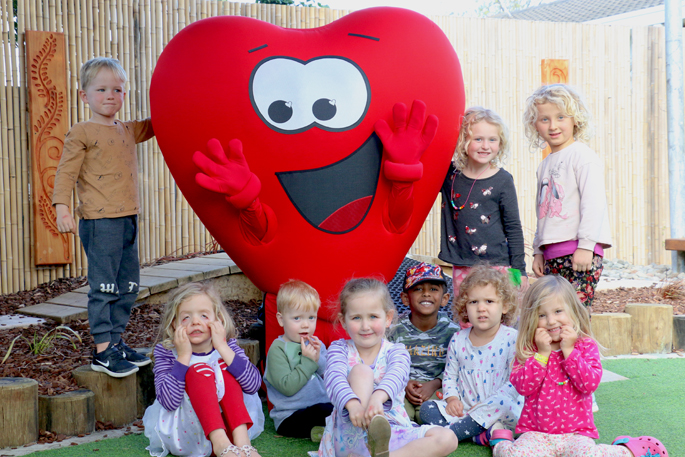 Montessori Otumoetai are the proud recipients of the Gold Pa Harakeke Healthy Heart Award presented to them by Hearty and the Heart Foundation.
The Healthy Heart Award provides guidance and structure to create an environment that promotes healthy eating and physical activity.
The award has three different levels and works with a bronze, silver and gold system.
Centre manager Shamima Khanikar says receiving this award means a lot to the centre.
"This has actually made us feel stronger, and the fact that when we are talking to the parents about the changes we are making it gives us a strong foundation, we've got this award, we are at that level and we want to continue what we are doing.
"It has happened a number of times that parents try to say 'oh it's just a cake for their birthday, it's just this', but now I think I feel stronger in saying that this is our policy and that's what we're going to follow now."
Some of the changes the centre has made to get this award is changes to their policies, with their food policy and also made changes to their routine.
"Our focus was lunchboxes and we found that lots of people from different cultures were not aware that for lunchtime here we give more importance to what kind of lunch they're having.
"They used to bring snacks and stuff, so we would talk to them about bringing something else in the lunchboxes like something healthy and they would ask what kind of food. We told them that you can even bring leftover dinner.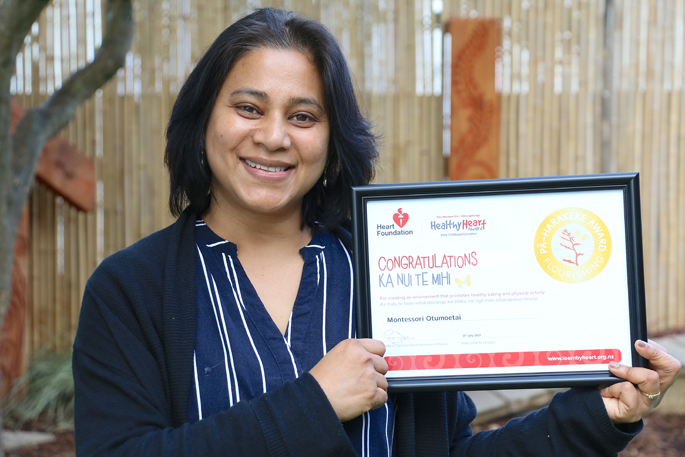 Montessori Otumoetai centre manager Shamina Khanikar.
"So I think there might have been a little bit of a communication gap as well earlier but as we have strived to achieve this, it has opened a lot more communication between us.
"We see that is has really filtered on to the children and they know what is good and what's good for them," says Shamima.
More on SunLive...