Eat their vegetables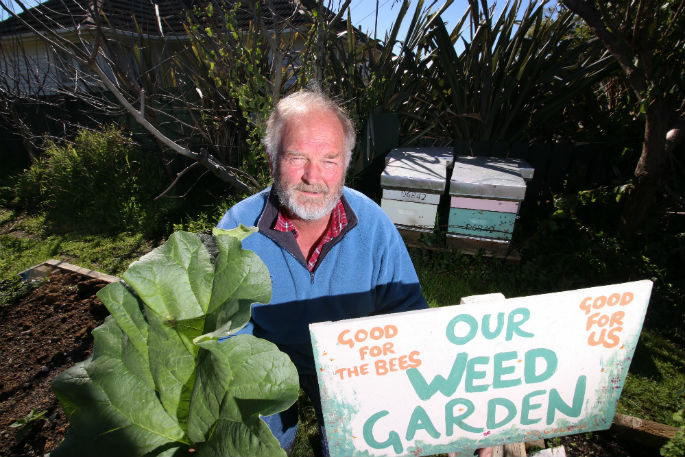 Merivale Community Garden is for the people.
And the group of devoted volunteers behind the garden want residents of the community to understand that.
"We need people to understand that the garden is here, and they should use it. People tend to think there is a catch, but the produce is free and it is for everybody," says garden manager David Harricks.
The volunteers have been the driving force behind the flourishing garden since it came about in May 2012.
The garden was born when an empty section on the corner of Fraser St and Alverstoke Rd was made available to the group by Housing New Zealand.
The not-for-profit community project aims to supply fresh produce to anyone who needs it.
"It was set up so the produce is free to anybody. If somebody needs something, they can take it," says David.
The garden grows a plethora of fresh fruit, vegetables and herbs which vary from season to season.
It currently has cabbage, cauliflower, broccoli, silverbeet, lemons, limes, oranges and rhubarbs.
"We found people just really want staples – things they know how to cook. We tried growing some fancy things and people didn't know how to use them," says David.
A stand perched right outside the garden is another way the group help supply kai to the community.
Good Neighbor donates excess produce and bread to the gardens each Friday, which anyone is free to take off the food stand.
Residents who have surplus produce growing in their backyard also drop produce at the food stand for people to take.
David reckons the community garden is extremely important because not only does it help feed hungry stomachs, it also educates people on where their food comes from.
"It's part of a worldwide thing to get to know the whakapapa of kai, to know where our food comes from.
"And it also helps reduce food miles, if you can't grow food in your back yard well at least it's in your street."
After several sausage sizzles and a generous grant from TECT, the community group have recently been able to purchase a storage container which they will use to hold tools and equipment for gardening workshops.
The community project is always on the lookout for people who can spare their time and help the garden thrive.
David says having enough hands on deck to sustain the garden is essential, particularly because it is the only community garden in Tauranga where produce is free to everyone.
For more information about how to support the project, visit: www.themerivalecommunitygarden.co.nz
More on SunLive...