What's on - country market, protest rally, art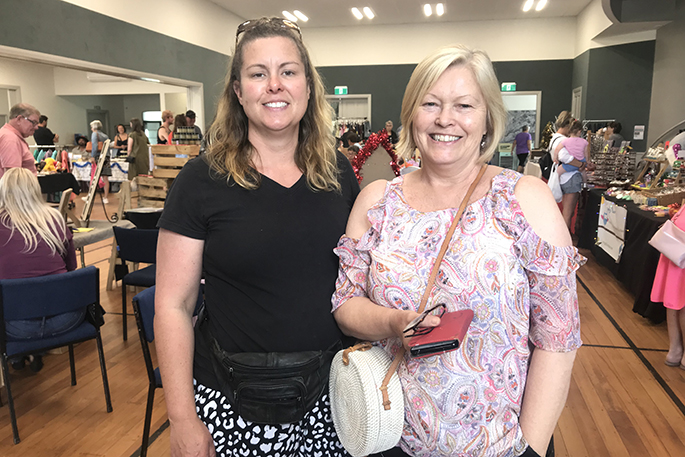 Kia ora and welcome to Sunday.
Today will likely feature some cloudy periods, westerlies and a chance of a shower. It's a three-clothing layer day with an expected high of 16 and an overnight low of 10 degrees.
On Monday August 26, expect some morning showers but then becoming fine with westerlies. The rest of the week, fine days with light winds is forecast, with overnight lows dipping to between 5 and 7 degrees.
Check out what's on today around the region:
Head to Oropi for the Oropi Country Market. The market runs from 9am to 1pm on the last Sunday of every month. Click here for more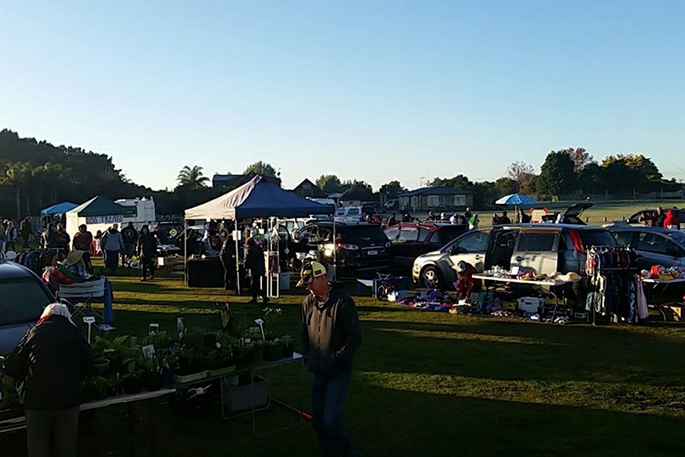 The Papamoa Lions Club Market is also happening this morning from 8am – 12noon at the Gordon Spratt Reserve. Come on down to get fresh produce and unbeatable bargains and meet up with friends.
Papamoa are playing Whakatane today in the Women's Premier W League, at Gordon Spratt Reserve. It's the final game of the season. It's a fine day, so come along from 1pm – 4pm and support the teams. More here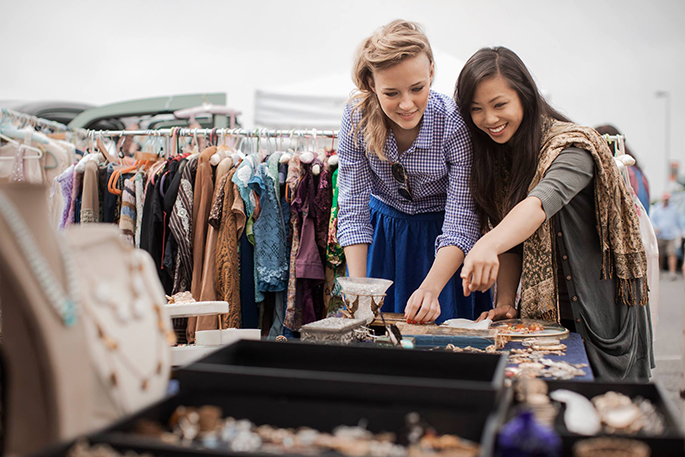 The Tauranga Women's Lifestyle Expo is on today at Trustpower Baypark, with doors open from 10am – 5pm. More information here
The Hands off our Underpass protest rally will be taking place at the Bayfair Underpass from 1.30pm – 2.30pm. Click here for more details.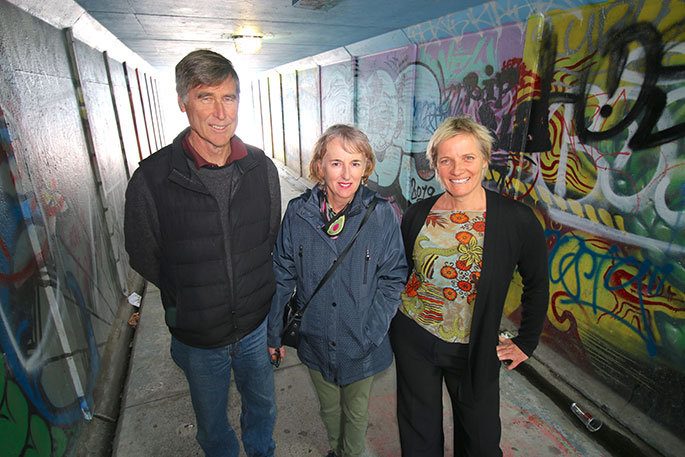 Bayfair Underpass Alliance group members Philip Brown, left, Yvonne Lambert, Heidi Hughes. Photos: Daniel Hines/SunLive.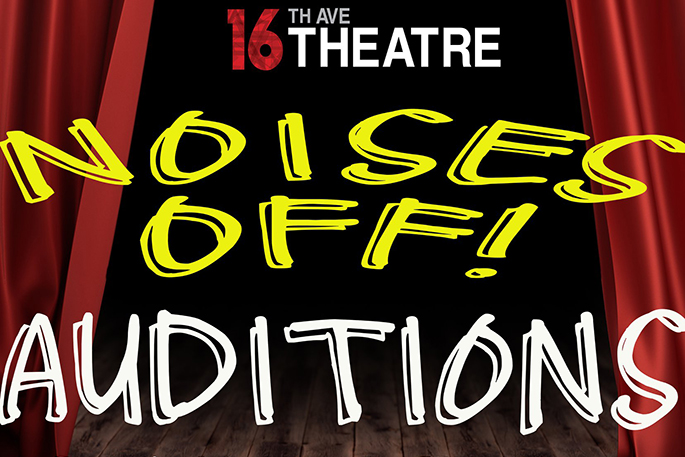 Are you keen on acting? 16th Ave Theatre are holding auditions today for an upcoming show 'Noises Off' from 3-5pm. Al welcome to audition.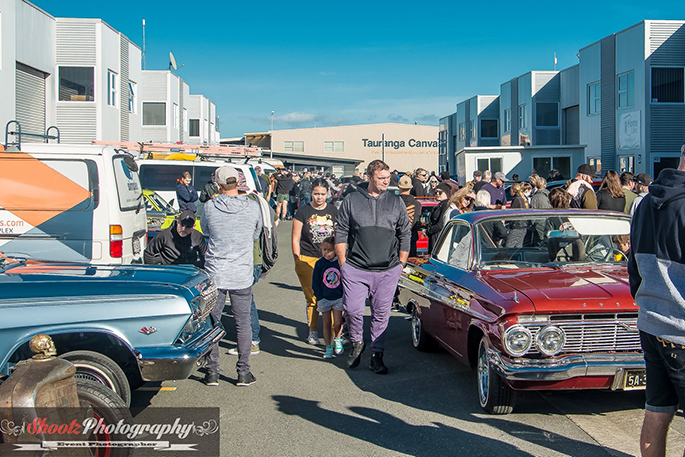 Photo: Shootz Photography
The Coffee and Cars Tauranga event will run from 9am – 1pm today at 23 Tukorako Dr, Mount Maunganui. This is a free event for all makes and models. Click here for more
The Tauranga Girls' College Art Expo is on at The Incubator Creative Hub at Tauranga Historic Village, doors open from 9am – 2pm. Visit this exhibition of the wonderful artwork of some very talented emerging artists.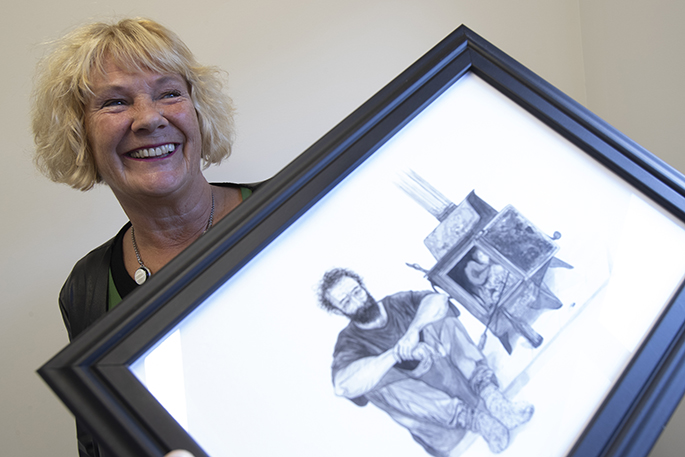 Eunice Chivers with one of the art pieces on sale at today's Ruel Foundation Give a Smile Art Fest
For more art, head along to Art Fest, an exhibition and auction hosted by the Ruel Foundation Give a Smile. It's running today from 9am – 5pm at Farmer Autovillage Hyundai at 116 Hewlett's Rd. Come and secure a masterpiece and help children in desperate need. More information here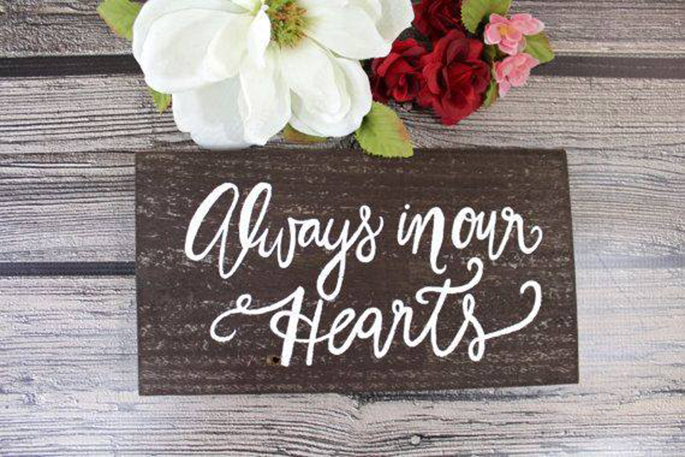 Waipuna Hospice are holding a Remembrance Service at 2pm today at 43 Te Puna Rd. All are invited. This service is for family and friends to remember and reflect on their recent loss, and staff and volunteers encourage people to bring along a photo of their loved one. Refreshments will be served following the service. Click here for more information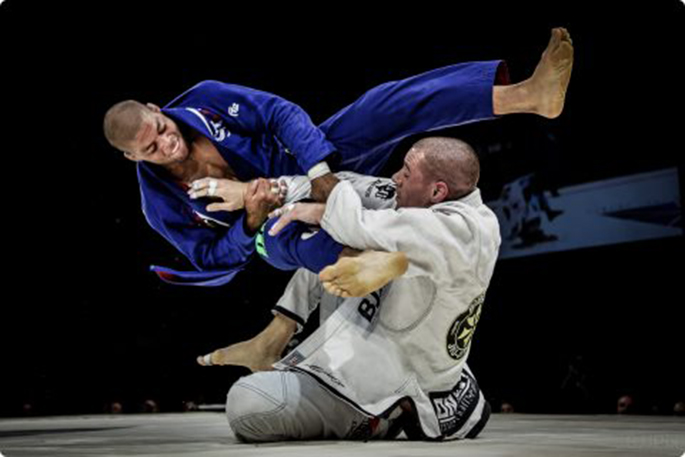 The Martial Arts Academy are holding a BJJ Novice Tournament from 8.30am – 12pm today at 154 1st Ave West, Tauranga. All ages are welcome.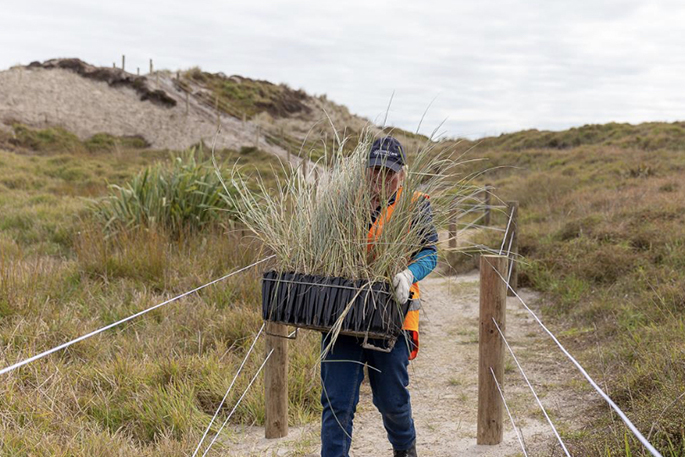 There is a Coast Care dune planting day today at Mount Maunganui and Waihi. For the Mount planting, meet on the beach at 10am by Access 4.1 on Ocean Beach Rd, near the Tweed St roundabout. The Waihi beach planting, also starting at 10am has a meet up point at the end of Mako Ave. Look out for the Coast Care flags, bring along a spade if you have one, and wear covered shoes. More information here
For more of what's happening today see below:
Atrium Art Artisan Fair
Atrium Art & Artisan Fair 11am-3pm. Locally handmade art & wares at The Black Sheep Restaurant, 21 Plummers Point Rd, Whakamarama
---
Bible Seminar
1:45pm Greerton Senior Citizen's Hall, Maitland St, Greerton. Title: The Plagues in Egypt - Lessons for us. Interactive, Q&A. All welcome. Mary 573 5537
---
BOP Oodle Club
Playdates for dogs! Meet up first Sunday of each month at Fergusson Park (Beach Rd end). 2-3pm. Gold coin donation.
---
Computer Club (TGA) Inc
Art & Craft Centre, Elizabeth St West last Sunday of each month except Dec 9:30-12:30. Ph 572 1230
---
Croquet
Tauranga Domain, Cameron Rd, 12:45 for 1pm start, Sun, Tues, Fri. Beginners welcome. Peter 571 0633
---
Free Beginner Dance Lesson
3pm upstairs Citizens Club cnr Cameron Rd & 13th Ave. Ph 027 497 8651
---
Friendship Force Travel Club
Enjoy international travel? Join our club. Be hosted by other clubs worldwide & host them. Ph Barbara 574 5711 or Jonathan 572 2091
---
Golf Croquet
Croquet Mt Maunganui, 45 Kawaka St Tues, Thur & Sun 8:45am for 9am start. New players & visitors welcome. Nev 575 5121
---
Home Based Christian Church
Join us for a one-hour sharing from the teachings of Jesus Christ. 7pm Papamoa Sports & Recreation Centre, 80 Alice Way. John 022 680 7705
---
Lion's Annual Book Sale
Books & jigsaws wanted for Tauranga Harbour City Lions late November book sale. Drop off points are Smith City Bethlehem Town Centre, Mitre 10 Cameron Rd, Golf Warehouse Chapel St & Gilmours at The Crossing. No magazines, Readers Digest or encyclopaedias. Ph 576 7105
---
Maketu Market
Every 3rd & 5th Sunday at Village Green. Set up for vendors from 7am. Ph Carlyn 027 251 0388 or Pat 021 447 420
---
Oropi Sunday Market
Fresh produce & a great range of quality stalls that vary monthly. A great day out for the whole family. 1295 Oropi Rd, Oropi
---
Papamoa Country Music Club
Music afternoon on today & includes afternoon tea. Come along & enjoy the music & tea. Ph 0274 597 505
---
Radio Controlled Model Yachts
Sun & Thurs 1:30-4pm, in pond behind 24 Montego Drive Papamoa, sailing Electron Yachts for fun. Adult beginners welcome. Graham 572 5419
---
Sunday Stitch Workshop
Textile Art casual get together. Create treasures with Kristy Clegg. First Sunday of the month, 10am-1pm. $10. The Artery, Historic Village. Info @ www.theincubator.co.nz. Ph 07 571 3232
---
More on SunLive...