Life of a Karitane Nurse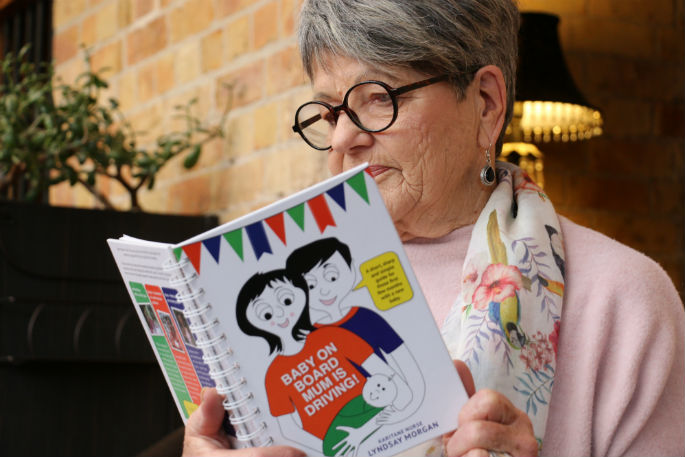 Lyndsay Morgan has been caring for infants for more than 40 years.
The Tauranga woman's career started straight out of high school in 1959, when she trained as a nurse at Karitane Hospital in Whanganui.
She went on to live in homes of different families, assisting mothers for several weeks at a time in looking after their young ones.
The role of a Karitane nurse was to help guide parents in caring for their babies, specifically focusing on breastfeeding, nutrition, behaviour and sleep.
Lyndsay says at the beginning of her career it was difficult leaving a family's home after living with them for several weeks.
"You create strong emotional ties with children and their families. After I finished up with my first ever family, I cried when I left, because you love this baby, and you get along well with the family," says Lyndsay.
"In the end, I said, Lyndsay, stop being so silly, you will be an absolute wreck if you keep on doing this. I had to harden up and just say goodbye."
After a two-year stint working as a Karitane nurse in New Zealand, Lyndsay decided to make the move over to the UK.
She sourced a job through a Karitane Bureau in Sussex, and 21-year-old Lyndsay joined a family in London helping care for their children.
Eventually, Lyndsay returned to New Zealand where she met her husband Ron and decided to take a much-needed break from the profession.
She says while the live-in role was extremely rewarding, it could also be quite isolating at times.
"You're quite isolated from the normal life of a young woman – you are living in a house with people that are older than you. It can be quite limiting in going out and having a good time."
Lyndsay, Ron and their three children moved to Fiji for three years where she helped looked after babies in an orphanage.
In 1980, Lyndsay and her family made the move to the Bay of Plenty where she started caring for babies allocated by the Department of Social Welfare.
During this time, she assisted many mothers, including those of twins, triplets and quadruplets.
"I did these jobs through social welfare a lot. As a Karitane, helping a mother get into a routine with two, three or four little ones was really important."
Lyndsay reflects on the lifelong friendships she has created throughout her career, saying that she recently attended a 30th birthday party for a set of twins she cared for many years ago.
"I don't see a lot of them, but I am really good friends with their whole family. And that's what happens to a lot of women, you are their lifesaver, and you become a friend because you are working so closely with the family."
And Lyndsay is still helping out. She is currently caring for a two-year-old boy who she has been looking after since he was four months old.
"He is just the best child, absolutely wonderful – and bought up the Karitane way."
In 2013, Lyndsay completed her book 'Baby on Board – Mum is Driving' which is a short guide for mothers needing help caring for their new babies.
For more information about the book, visit: www.lyndsaymorgan.co.nz
More on SunLive...