Coffee and Cars returns to the Mount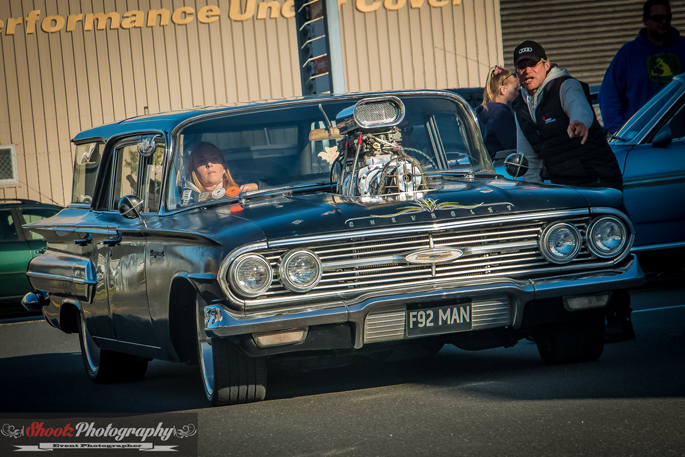 An 'all makes' car event dubbed 'Coffee and Cars' is coming to Mount Manganui this weekend.
Held at 23 Tukorako Drive on Sunday August 25, organiser Wayne Brake says it's an event no matter what vehicle you drive you can turn up to.
"A lot of events are specifically for Ford's or for Holden's or for Hot Rods, but this event is for all vehicles. It doesn't matter what you've got you can turn up and that's what makes it a bit unique, a bit more special than a lot of the other car events and people are really taking to this method or style.
"The first one I ran there was a retired couple in about their 80s turned up in their car that wasn't anything special but they had purchased it brand new 30 years ago and they turned up in it."
This year, Wayne is expecting around 180 cars, which is a big step up from the 68 that turned up last year.
As well as cars, there will be coffee venders, a live band, bouncy castles and more. There is going to be a people's choice award where people will be able to vote for their favourite car.
Wayne says what made him want to run an event like this was because he saw a similar event being held in Hamilton and because he enjoys cars. He saw as holding this event an opportunity just to be able to enjoy looking at the cars that show up.
He says after the first event that he held, he was only expecting around 20 cars and wasn't expecting the more than 60 that turned up.
"It was really popular and there was plenty of calls after that to hold another one. So the 25th was the date we chose and from there on I'm just going to do a winter one and a summer one.
"People run this event in Auckland and other part of the country and it seems to be very popular.
"I guess it was also a way to try and profile my business a little bit, try and get my business in the spotlight. My business is only 10 months old, but I guess it hasn't really worked out that way because obviously it's more about the event, and my business doesn't really get any credit for it but it's okay.
"I just love cars and everybody else does that I know and that's really what it's about. Just heaps of people getting together, I've got car x and you've got car y and we talk about them."
For anyone wanting to be a part of Coffee and Cars, all you need to do is turn up on the day.
"I'm charging $10 for a car to come in and that's basically because I'm not a huge business and its costing well over a thousand dollars to run. So if you bring a car that's full of kids, the kids will get a free face paint each and they get a stamp so they can go on the bouncy castle whenever they want. The car will get a number so it can be voted on for people's choice.
"It's just a fun day. It's not a money making venture for me by any stretch. It's definitely costing me so to charge $10 for someone to park is just to eliminate as much cost as possible.
"But it's free for people to turn up and have a look, a couple of bucks if they want to chuck their kids on the bouncy castle."
He says as soon as gates open at 9am on Sunday, it's first in first serve for those wanting to park and join in with the event.
He is also expecting people from car clubs from Matamata, Thames, Hamilton and Taupo to also turn up.
Wayne says he is looking forward to seeing the different amount of vehicles that will be on display.
"I just really enjoy seeing a 50-year-old Chevy parked next to a 50-year-old Toyota and the different people that arrive with them. There is no attitude, there is no one trying to be staunch. Everyone has just got a genuine actual interest in cars and something a little bit different, that's what I like. I just want to see as many cars as I possibly can.
"It doesn't matter how old you are, if you like something that sits on some wheels and drives around, it's a cool event to come to."
More on SunLive...