BOP soldier to be farwelled with six-gun salute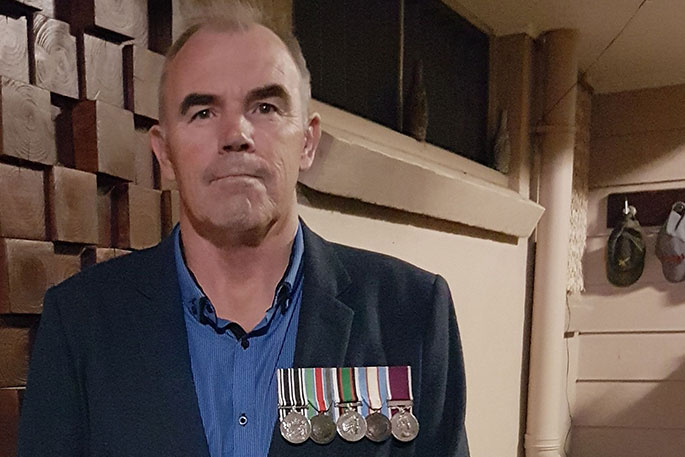 On a tour of duty in Bosnia the 1990s, Jason Ducre and a fellow soldier drove headlong into a fierce cadre of Mujahideen guerrillas.
The NZ Army pair were on a 'freedom of movement' route when Jason and his driver became lost.
Sweeping around a corner of a valley on a rubbled single lane road over inhospitable terrain, a surprise: ahead of them the Mujahideen with their armoury were biding their time.
Confronted by menacing heavily armed soldiers, who were startled at enemy soldiers driving toward them, Jason and his mate Willie stopped.
"Don't tell them we're lost," Jason urged. To do so, Jason reasoned, would have been to play into enemy hands.
They had been shot at, with Mujahideen using the windscreen of the dodging vehicle as sighters for target practice.
Fortunately, one of the Mujas spoke English. As he did so, Jason mulled a decision, should they need to defend themselves? He could at least fire one bullet in defence to claim a victim.
Amid the shouting and posturing, the Mujas' spokesman said: "You're not supposed to be here!" and gestured them to depart.
The Mujahs operated from vehicles and sophisticated weapons made in Russia, Jason recalled later, relieved to be sent on their way, lives intact, in a hostile environment.
After nearly 26 years in the NZ Army, Jason, then aged 42, retired with the rank of Warrant Officer Class One.
On Tuesday August 20, at the age of 56, Jason died after a relatively short illness.
He had been retired from the army for 14 years.
With his army days well behind him, his legacy within ranks has not been forgotten by his contemporaries.
On Saturday, the NZ Army will mobilise at Jason's home town of Mamaku, Bay of Plenty, where he will be farewelled with a six-gun salute in accordance with his rank, along with a guard of honour of 60 soldiers.
Since Jason's illness became known, Robin and Willy Ducre have seen a side to their son he had modestly kept to himself.
"We're surprised at the number of people who have made contact on Face Book," Willie says.
"There are a number of guys who said Jason as a senior [soldier] was an inspiration to them – guys from all over the place."
Recently, Jason and his wife Selina returned to Mamaku permanently.
With the NZ Army's presence, Willy says "it's remarkable attention – we do think it's an honour."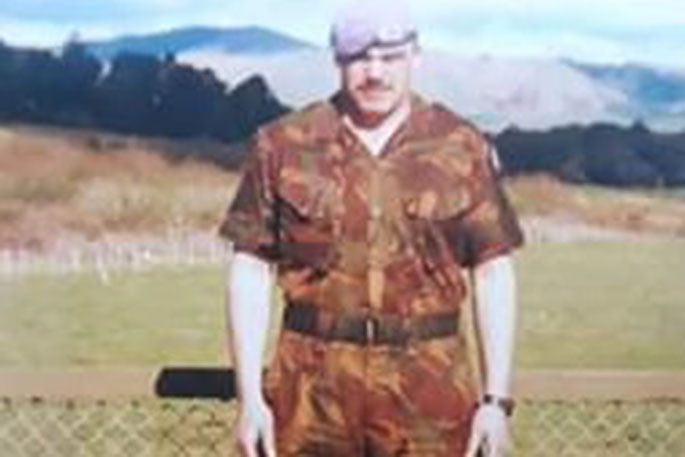 In camouflage: Jason Ducre.
Jason was a career soldier. On leaving school at 16, he joined the army.
Tall and broadly built, he forged a reputation as a tough but altruistic man, widely respected. His name was known in high places within the army.
The Mujahideen experience was but one for Jason as he served also in Bougainville and Bosnia, there as part of the United Nations peace-keeping operational team.
At Bougainville, at the height of a civil war which claimed 15,000 victims, Jason was at one time one of four soldiers sent in as PC1 part of New Zealand's obligation to restore peace to try to resolve 10 years of trouble.
On discharge from the Army in 2005, Jason worked and lived in Australia – though he generally returned to Mamaku each Christmas.
Willy recalls hearing Jason and his younger brothers Adam, a mechanic who owns and operates the Mamaku Garage, and Shane talk of their childhood in the historic sawmilling village.
As if to offset the regimented heat of a sometimes hectic military life, Jason ventured poetically that his childhood years at Mamaku "were idyllic".
"Now that's quite a phrase, though Jason had always been fond of Mamaku," says Willy.
Post army life, Jason had a successful career in major construction projects in Australia.
His funeral will be held at the Mamaku Hall on Saturday, starting from midday.
Jason's military record as follows:
War or operational service: Former Yugoslavia/Bosnia – UN Protection Force (UNPROFOR); East Timor - United Nations Transitional Administration in East Timor (UNTAET).
Theatre/Area of operations and posting: Former Yugoslavia/Bosnia – posted to NZ Force UN Protection Force 3 (25/07/1995 to 31/112/1995); East Timor – posted to NZ UN Force in East Timor – 5th Rotation (from 15/11/2001 to 27/05/2002).
More on SunLive...