Skull stolen from Jolly Roger charity truck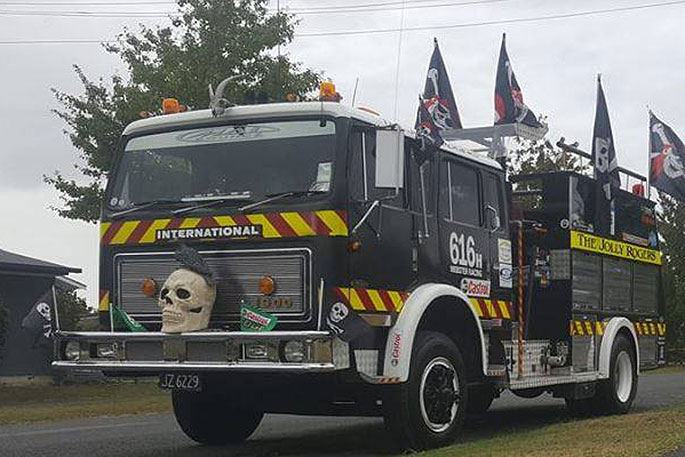 A call is being put out for someone to return the skull stolen from the Jolly Roger.
The Jolly Roger is a charity truck which travels the country raising money for different organisation.
"We all know that there are fantastic people and organisations out there supporting communities in a range of ways, not just here in the mighty Waikato but across Aotearoa," says a post on the Waikato Police Facebook.
"People that selflessly provide time, effort and aroha. Every now and again however they require our help.
"Anna from the Jolly Roger crew has been in touch; and says "This morning at 3:30am a couple of guys stole the skull off The Jolly Roger fire truck in Hillcrest, Hamilton.
"This truck is a charity truck. We The Jolly Roger Crew raise 100s of dollars all year round for many different charities."
The skull on the front is a distinctive piece.
Anna says it is very special to them.
"The guys who stole it, ripped it off the truck and it will be no use to them because the electronics that make it work, they left behind still attached to the truck.
"All we ask is you bring it back, no questions asked."
Police say it may be a 'prank' but is also theft.
"So if you know where it is and can help with the return of the skull you can pm our page, get in touch with the Jolly Roger FB page, ring the non-emergency line on 105, or anonymously ring crimestoppers on 0800 555 111."
#returntheskull
More on SunLive...