Great buys at Katikati Lions Container Garage Sale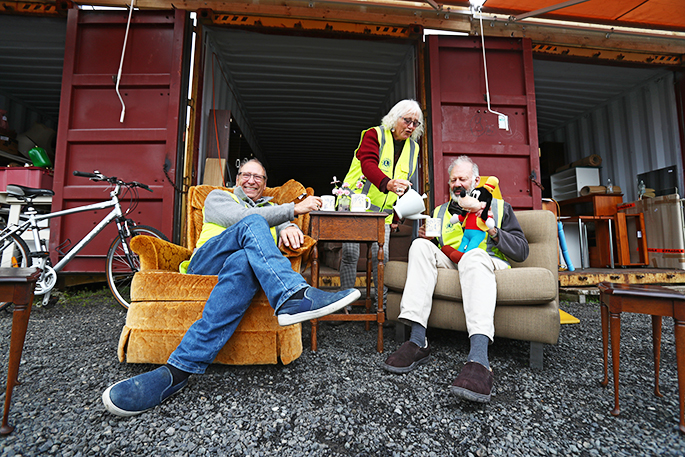 I rang Sara Patrick to find out about the new little container 'village' that has popped up with brightly coloured awnings behind the Caltex station in Katikati.
"Arthur Mann is the man," says Sara. "He's a Scotsman with a good thick brogue and a wonderful sense of humour."
I texted Arthur, and eventually when he returned from overseas, caught up with him.
"We used to do an annual Steptoe auction," says Arthur. By 'we' he was meaning the local Katikati Lions club. "That was the big one we held every June, and we used to hire the Memorial Hall in town."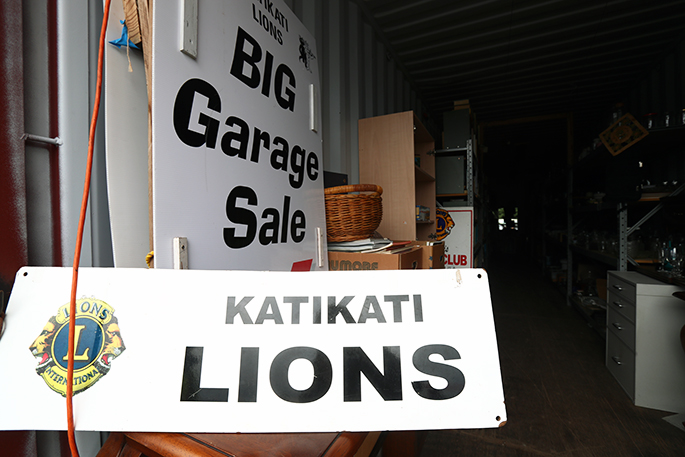 The club members would collect goods all year round, storing them all over Katikati, in sheds, barns, garages and kiwifruit pack houses. Annually it started to become a logistical ordeal.
"Everything was stored wherever we could find storage," says Arthur. "Then there was a massive full-on five day effort with all the Lions to get the stuff out of storage down to the Memorial Hall and sell as much as we could.
"The stuff we didn't sell – well that was the dilemma about what to do with it as most of it had to be taken back to storage."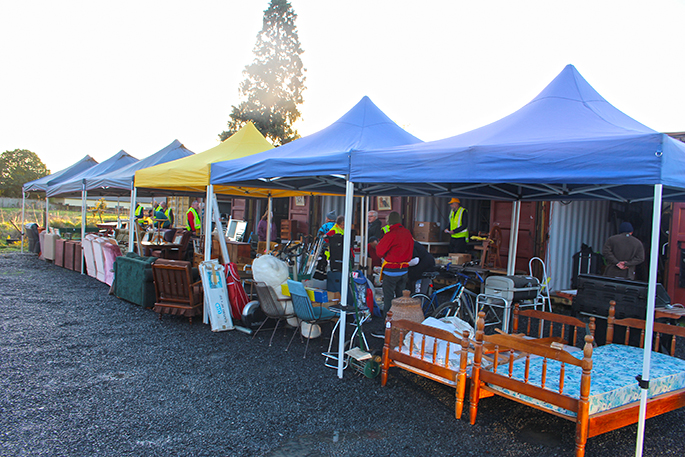 My uncle Trevor Harvey is also a member of this Lions club, which has 50-60 members, one of the largest clubs around. I knew he spends much of his week picking up and storing goods, and helping run the annual Steptoe auction, which has been going since 1972 according to records.
"It did bring in a fair amount of income, about $20,000 gross, but we were finding that the expenses were getting bigger each year because we had to hire trucks and had to hire the hall," says Arthur.
"Last year we sat down with Trevor and a few of the others and we said 'you know the logistics for the annual collection are becoming insurmountable because most of the Lions are not young people, we're all fairly old you know'. Some of the stuff was also getting too heavy to lift without help from the local sports club."
The group came up with a brilliant alternative.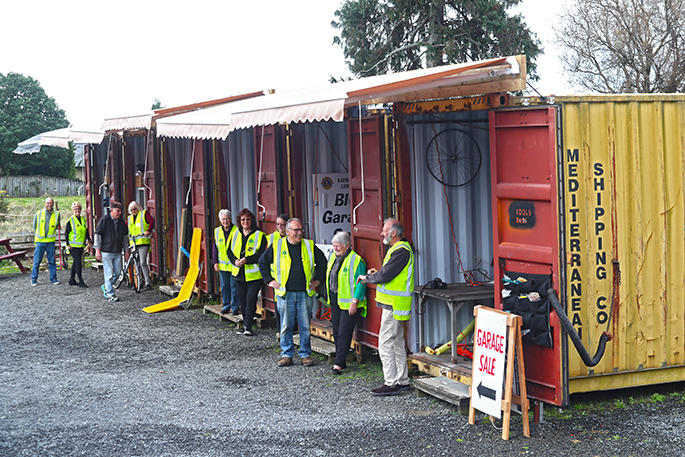 "Instead of having this year-round effort collecting goods and finding problems storing because we had so much we thought 'why don't we have a monthly garage sale?' Then we'll have a steady turnover of goods and a steady turnover of cash."
They put a proposal together, presented it to the rest of the Katikati Lions club at one of the business meetings, and were pleasantly surprised to find it was carried unanimously.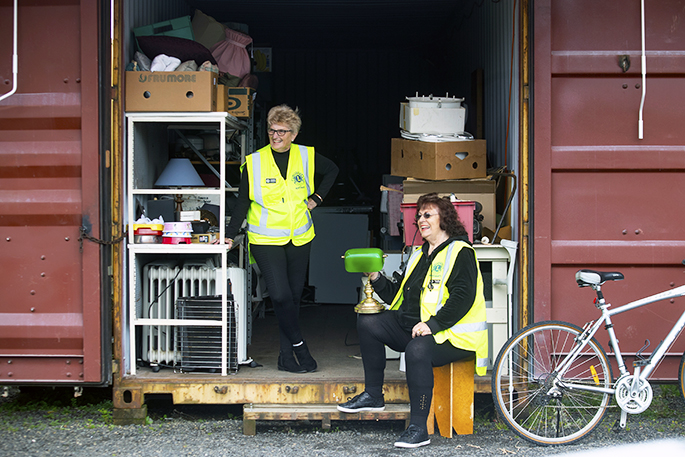 "This is only on trial for this year," says Arthur. "If it doesn't work then I think a few of the old guard want to go back to what we did before. But I think more of them are being convinced.
"So no, we're not going back. It's been very successful as we've been getting a steady monthly turnover of cash and we're getting a steady turnover of goods."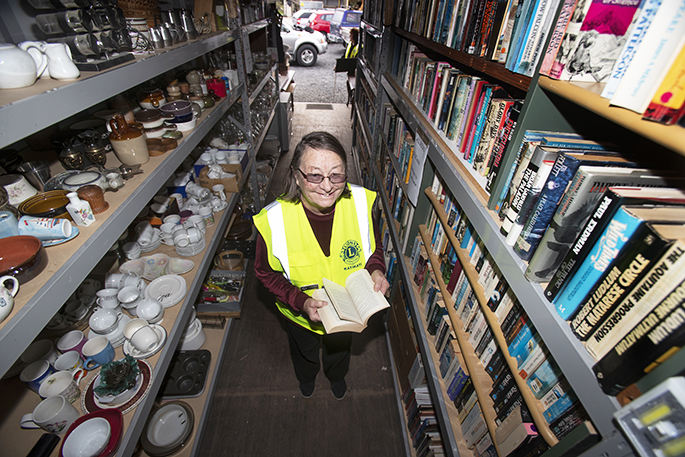 "I was out with Trevor this morning down at the containers, tidying them all up, making more space and getting rid of stuff. We get a lot of these computer desks which we can't sell but Trevor takes them home and chops them up and makes them into things. He has that Kiwi do-it-yourself attitude."
The club bought the containers and have use of the land behind the Caltex station courtesy of the Taylor brothers.
"We probably have a better rapport with the public because we're seeing them every month now," says Arthur. "As opposed to just once a year."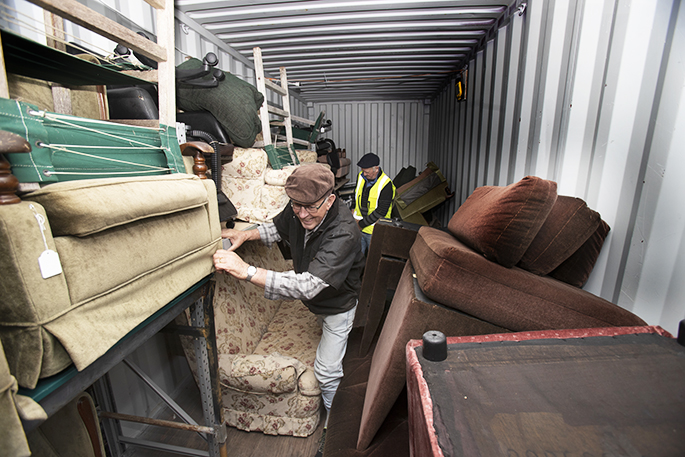 "Also, I don't want to be blunt about it but people don't wait until June to die so they can give all their stuff to the Lions. People are dying all the time and that's where we get a lot of stuff from you know.
"Old folks are passing away and so their family phones up the Lions and we take their stuff away. To be fair we get some pretty good stuff from these old-timers when they move on or certainly when they downsize. They've got garages full of tools or they've gone from a three-bedroom down to a one bedroom.
"Donations come from locals and all the money goes back to the local community."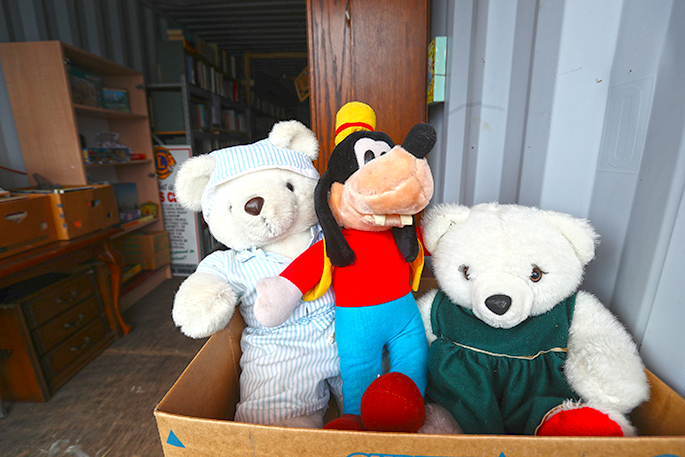 I ask my uncle Trevor how much time he spends on the monthly container garage sale, which he reminds me is on the fourth Saturday of every month.
"I spend too much time," says Trevor. "My diary is pretty busy most days."
"He keeps a list of all the people who come down each month looking for something, and when it turns up, he phones them," says Arthur. "He seems to enjoy it. People phone up and Trevor will say 'yep we've got some of that', go down and show them. We make small sales during the month, but the pennies make the pounds and that's what's happening.
"Were getting a very good turnover and come the end of the year, I'm pretty confident that Trevor and the rest of the container team will decide that this is going to continue and that we're not going to go back to the annual sale which was just not tenable anymore. The change we've made is pretty positive so far."
The Lions Club of Katikati runs the Lions Container Garage Sale on the fourth Saturday of each month from 8am - 11am behind the Katikati Caltex.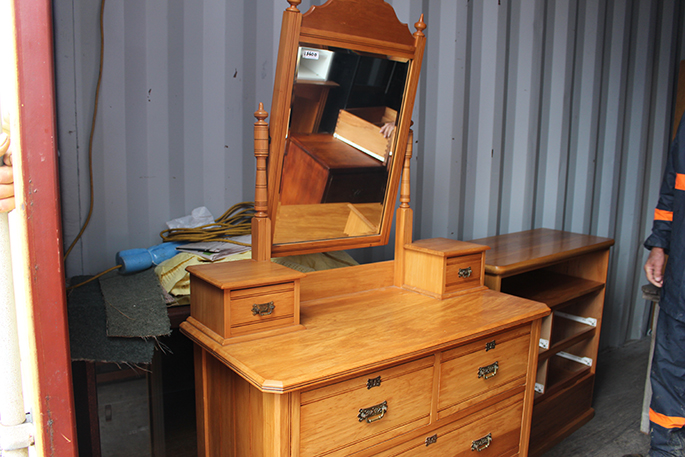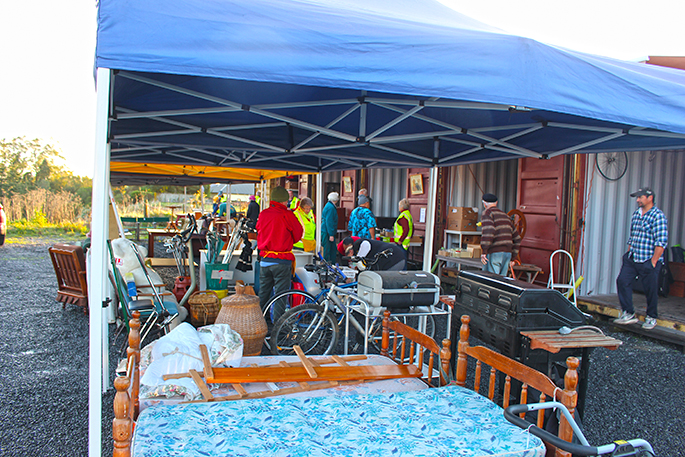 More on SunLive...