What's on - footie, markets and music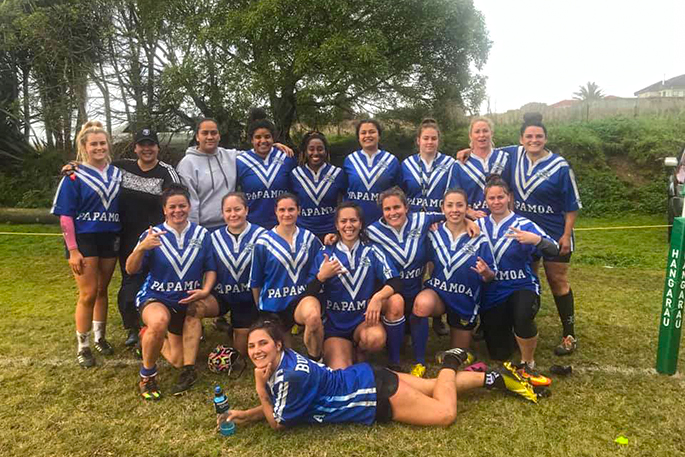 Kia ora and welcome to Sunday
We're expecting a fine but chilly day today with some southeasterlies.
It's a three-clothing and one-windproof layer day, with an expected high of 13 degrees and an overnight low of 4 degrees.
On Monday August 19, the weather should be mainly fine again but wrap up warm as it will be a chilly winter's day. On Tuesday we may see the odd shower appear with rain developing overnight and continue through to Friday. Overnight temperatures during the week will be 10 degrees or lower.
Check out what's on today around the region:
Come and support our women and watch grassroots footie at its best. Papamoa Bulldogs are playing Tauranga Whalers at 10.30am at the Gordon Spratt Reserve on Field 1, which is closest to the road. At the same time on Field 2, near the club, Hangarau Storm take on Putauaki Stags. Game 2 starts at 11.30am with Papamoa Bulldogs versus Hangarau Storm on Field 1, and Tauranga Whalers taking on Putauaki Stages on Field 2. More here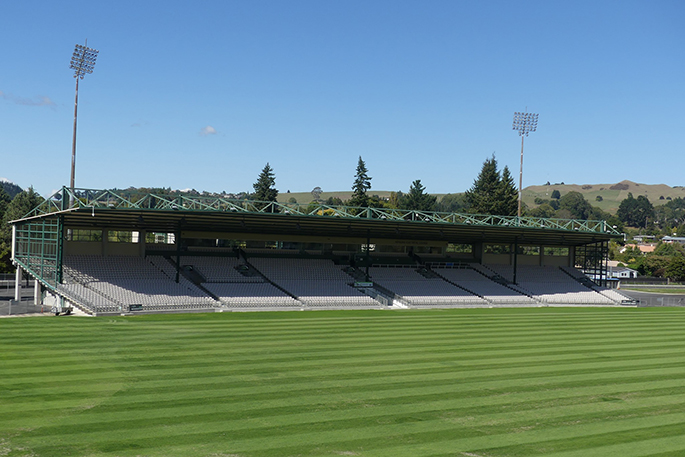 For more rugby catch all the action live as the Bay of Plenty Steamers take on Waikato at 4.35pm with the Chiefs Country Cup up for grabs! The Rotorua International Stadium gates open at 1.30pm and a bonus for spectators will be the double-header with Bay of Plenty Ngawha taking on Waikato U23's at 2.00pm.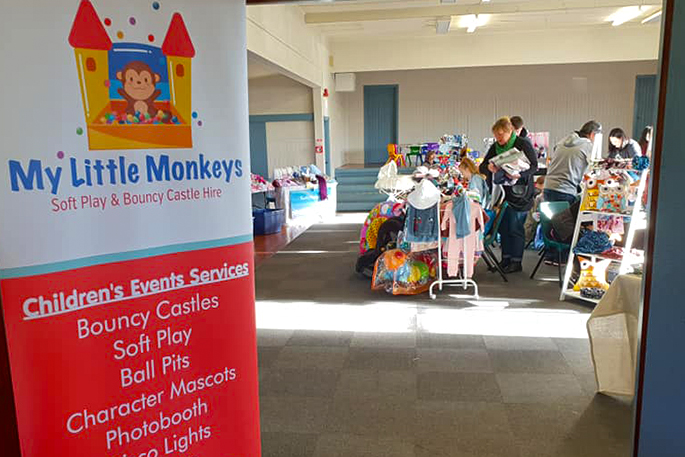 Kids, Bumps & Babies Market starts at 9.30am in the Tauriko Settlers Hall with everything from secondhand pre-loved items through to new handmade items, fundraisers and a slushie truck. The market is on the third Sunday of every month from 9.30am – 12.30pm with a free bouncy castle for the little ones. More here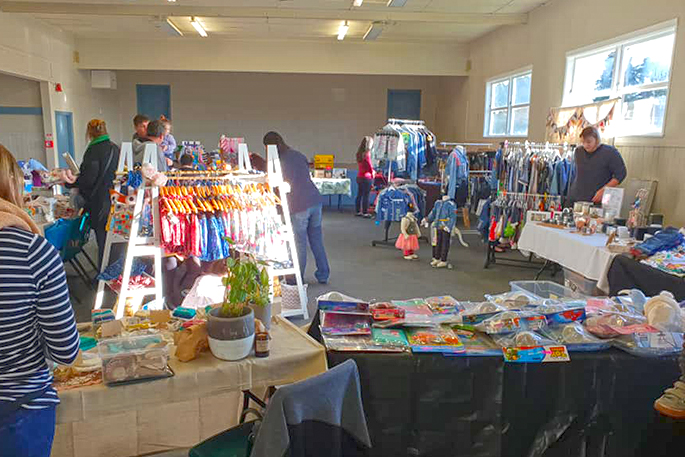 The We Relate: Te Aukaha Family History Weekend School is happening again today from 9.30am until 4pm with a great selection of workshops. This free weekend-long event covers a wide range of topics for people researching genealogy and family history. More info here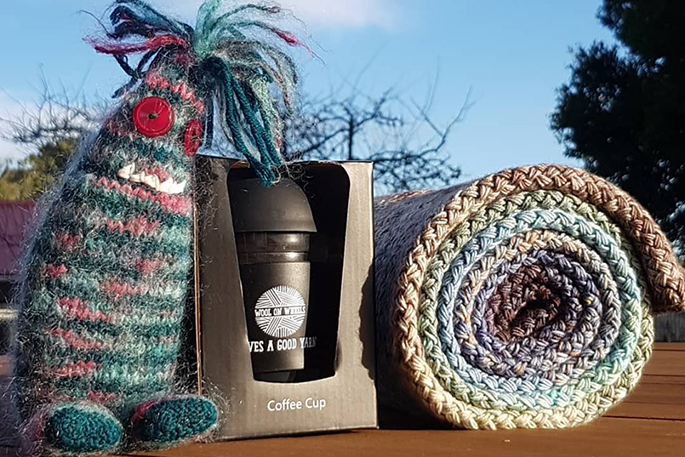 For those who like yarn and knitting, check out Wool on Wheels at Tauranga Historic Village today from 1pm – 4pm. More information here
Sunday Social Dancing is on today, hosted by The Dance Factory at Nana's Bach at the rear of Astrolabe from 2 -4pm. Come and dance to Salsa, Zouk, Bachata, WCS, Modern Jive and more.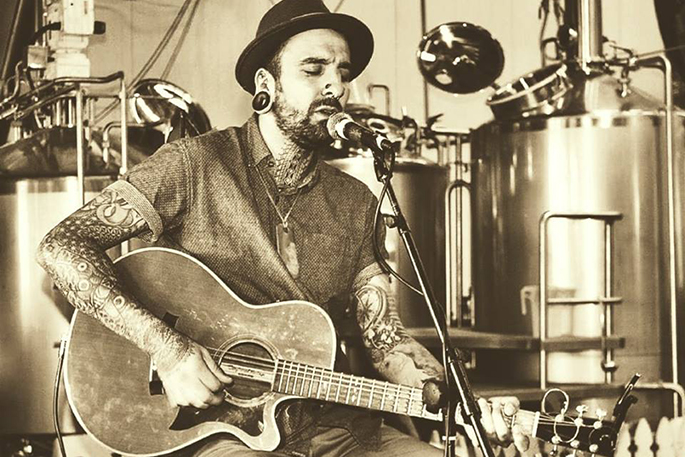 For music lovers there is Sunday Sessions with Kam Kafai, hosted by the Social Club, from 3pm today. A free event, come along and listen to Kam playing a mixture of acoustic soul, blues, folk and rootsy originals. Click here for more information.
For more of what's happening today see below:
Accordion-Keyboard
Old time music-makers, Welcome Bay Hall 1-4pm. $3 entry & Ladies a plate please. All welcome. Ph Ces or Joy 544 3849
---
Arms & Militaria Show
Greerton Hall, Tauranga. 9am - 3pm. All kinds of firearms, edged weapons, accessories, military collectibles, etc. A popular event for collectors where everyone is welcome. Adults $5.
---
Bible Seminar
1:45pm Greerton Senior Citizen's Hall, Maitland St, Greerton. Title: The temptation of Jesus: Lessons for us. Interactive, Q&A. All welcome. Mary 573 5537
---
BOP Oodle Club
Monthly playdates for dogs! Fergusson Park 2-3pm, first Sunday of the month. All welcome. Gold coin donation.
---
Croquet
Tauranga Domain, Cameron Rd, 12:45 for 1pm start, Sun, Tues, Fri. Beginners welcome. Peter 571 0633
---
Friendship Force Travel Club
Enjoy international travel? Join our club. Be hosted by other clubs worldwide & host them. Ph Barbara 574 5711 or Jonathan 572 2091
---
Golf Croquet
Croquet Mt Maunganui, 45 Kawaka St Tues, Thur & Sun 8:45am for 9am start. New players & visitors welcome. Nev 575 5121
---
Home Based Christian Church
Join us for a one-hour sharing from the teachings of Jesus Christ. 7pm Papamoa Sports & Recreation Centre, 80 Alice Way. John 022 680 7705
---
Lion's Annual Book Sale
Books & jigsaws wanted for Tauranga Harbour City Lions late November book sale. Drop off points are Smith City Bethlehem Town Centre, Mitre 10 Cameron Rd, Golf Warehouse Chapel St & Gilmours at The Crossing. No magazines, Readers Digest or encyclopaedias. Ph 576 7105
---
Maketu Market
Every 3rd & 5th Sunday at Village Green. Set up for vendors from 7am. Ph Carlyn 027 251 0388 or Pat 021 447 420
---
Messy Church, Holy Trinity
cnr 3rd Ave & Devonport Rd, 4-6pm. Theme: Mother Teresa. Activities, Short Christian story, Simple Meal, GF, Vegetarian options. All Free. Ph 578 7718
---
Omokoroa Artists Art Show
Pick up a new painting! 28th & 29th Sept at Settlers Hall, Omokoroa 10am-4pm. Free entry. Eftpos available.
---
Radio Controlled Model Yachts
Sun & Thurs 1:30-4pm, in pond behind 24 Montego Drive Papamoa, sailing Electron Yachts for fun. Adult beginners welcome. Graham 572 5419
---
Sunday Stitch Workshop
Textile Art casual get together. Create treasures with Kristy Clegg. First Sunday of the month, 10am-1pm. $10. The Artery, Historic Village. Info @ www.theincubator.co.nz. Ph 07 571 3232
---
Tauranga Theatre Organ Society
Meet at Baycourt Theatre, Durham St at 1pm. Hear & play the Mighty Wurlitzer theatre organ. All welcome. Ph 552 0243
---
Tauranga Writers Sunday Focus
Jean Gilbert 4x award winning author speaks on life & writing Greerton Library 2-4pm, $10 entry $5 for members. Free refreshments, Raffle, books. Cash only
---
TePuke Country Music Club
At Te Puke RSA & Citz Club. 11am AGM. Come to support our club. Concert 1pm-4pm. All welcome. Ph Gayle 573 8255
---
Triathlon Tauranga Winter Duathlon
Kids race, short & long options available. Enter on the morning. Affordable pricing for everyone. Registration from 8:45am onsite. Details at www.triathlontauranga.org.nz
---
Wanganui Girls' College OGA
Tauranga Branch is celebrating 60 years. Tauranga Sport Fishing Club, Sulphur Point Marina, 2pm. Ex pupils/teachers welcome. Ph Pauline 548 2110 or email clansgbp@gmail.com
More on SunLive...