Can you count birds?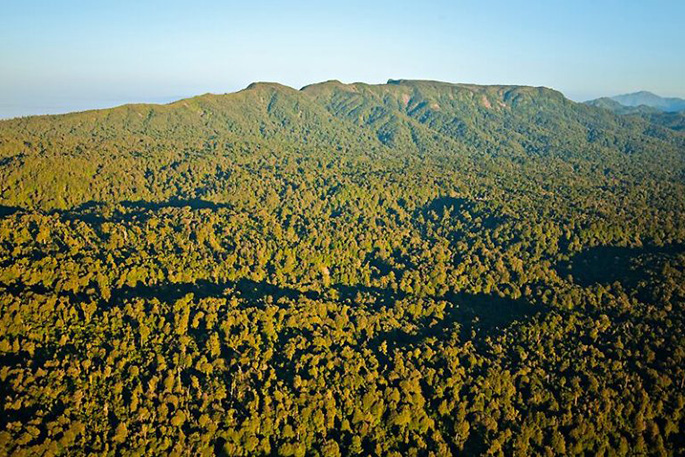 Can you count birds? More specifically - the North Island robin?
The Aongatete Forest Project would like more helpers for their bird monitoring day on Wednesday August 21.
"Experienced volunteers will lead a group to learn about bird monitoring and listen for North Island robin," says Aongatete Forest Project Operations Manager Emma Cronin. "We'd love anyone with a bit of knowledge of our forest birds to come and help us with our avian accounting."
Volunteers are an important part of the forest project with many turning out in force at the start of August to help with keeping pests out of Aongatete Forest.
"Thank you to all that came along and braced the cold weather. The August pest control operations couldn't have gone smoother, thanks to our super volunteers," says Emma.
"We had a brilliant turn out on Saturday August 3 to get diphacinone out into the bait stations, followed up by a great effort on the next Volunteer Wednesday that completed the northern section the forest.
"The southern block was completed by contractors over the same period."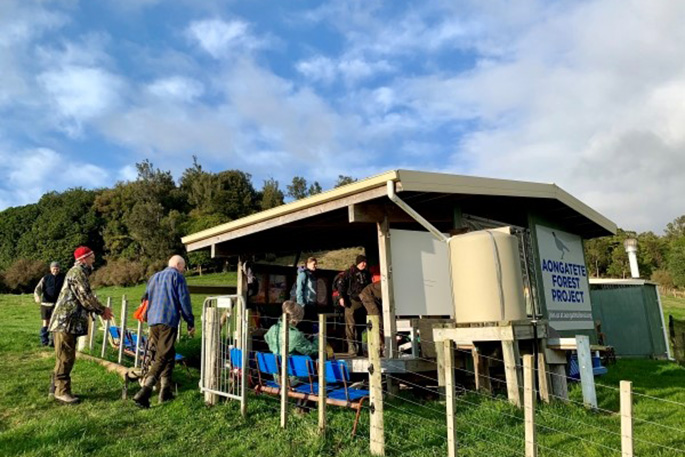 Uptake of the bait is currently being surveyed.
"So far it's sporadic, with some completely gone and other stations untouched, however on the periphery of the forest, near farm boundaries, more bait is disappearing."
The Aongatete Forest Project is restoring 500 hectares of native forest in the Kaimai Mamaku Forest Park, between Tauranga and Katikati. The project is administered by the Aongatete Forest Restoration Trust in partnership with Forest and Bird.
The project was initiated by Forest and Bird, Katikati Rotary and Ngai Tamawhariua, who have the kaitiaki – guardianship - role over this forest. The project operates under the supervision of the Department of Conservation, who administer the Park. The project is supported by a substantial number of local volunteers and landowners. Funding is obtained from a variety of sources.
The aim of the project is to restore the wildlife and plant life to a part of the Park, to demonstrate the value that wide spread pest control could deliver for the region.
Tracking tunnel monitoring is planned for the first week in September to see how effective the diphacinone has been in knocking back the rats. Depending on bait take, the organisation is planning to remove any remaining bait on Saturday September 21.
Anyone wanting to help with bird counting is asked to arrive at the Kohanga at the end of Wright Rd in Aongatete, ready to go at 9am on Wednesday August 21, then grab a morning cuppa before heading home at 12pm.
To join in on the annual robin count or to find out more information about upcoming events, email events@aongateteforest.org
More on SunLive...