Stairway to the Eel Pit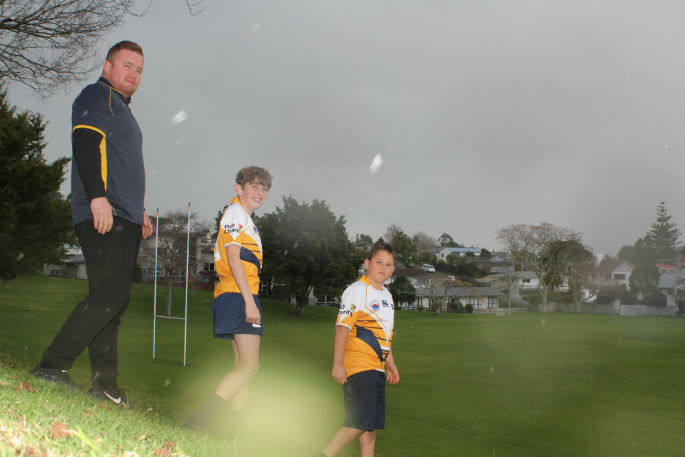 It's not quite the Jacob's ladder which led to heaven but 30 or 40 concrete steps to be built up the long steep bank from the playing field at Mitchell Park in Otumoetai to the Eels Rugby League Club house will be a godsend.
"We've been at the park since 2005," says Eels president Karl McNeill.
And in the ensuing 14 years players and supporters alike have been trudging up and down that notoriously steep 40 metre bank to get to and from the Eel pit for training, running up it as penance during training, and down and up on match day. Everyone will be relieved to see the new concrete staircase.
"No-one's ever done any scoping on it, but it's long and steep, you'd know about it," says Karl. And slippery and treacherous during the wet winter months when the Eels are active.
It was around health and safety issues that Kark McNeill says he 'nailed the new steps'.
"I told the council they owned the ground and we have been fortunate enough not to have any major injuries from the public. I said I think we need some new concrete steps up that bank and they agreed."
But it won't be cheap. "Seven or eight thousand," says Karl. "But the council is paying. Could be as much as 20 or 30 thousand because there are a lot of trees and probably a lot of roots."
The Eels also plan to spruce the front of the clubrooms that have panoramic views of Mitchell Park.
"We are putting in a pergola across the front of the building," says Karl. "It's going to be a covered in area – an awning that can be put up and zapped down as required. So it becomes an all-weather area."
And they're talking to the council about extending the front area of the clubhouse.
All this on the back of a very creditable first season back in the very competitive Waikato league competition.
More on SunLive...