New building to be built on Hewletts Road Reserve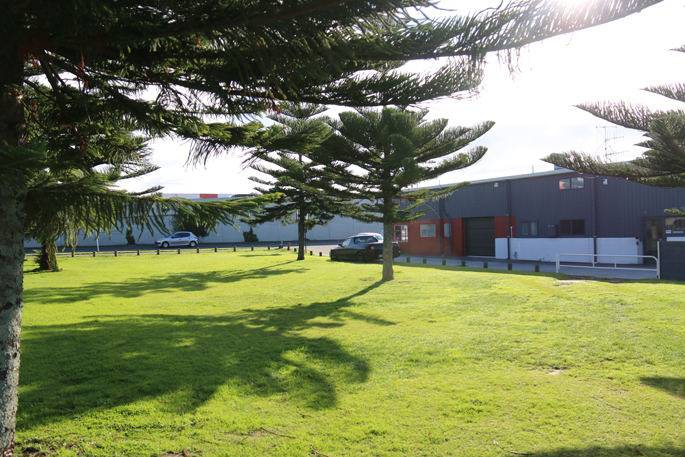 After being next door to the Hewletts Road Reserve for the last 38 years and looking after the green space for the same amount of time, John Olds is not happy with the Tauranga City Council.
John from John Olds Panelbeaters says the council didn't even have the decency to put his name on a letter which he received last week saying following public consolation, Tauranga City Reserves Management Plan has granted council permission to grant lease to the Tauranga railway club to develop a new club room on Hewletts Road Reserve.
He says there was no public consolation about the reserve and that nobody knew about it until this letter turned up.
But Tauranga City Council say that's not true.
"A Tauranga Model Railway Club member approached all the clubs currently on Hewletts Road Reserve as well as adjoining businesses around a year ago to discuss their plans," says a spokesperson for the council.
"They then came to council to discuss the option of using the site for their clubrooms.
"The club's intention was outlined in the Tauranga Reserves Management Plan that went out of public consultation from August 2018 to October 2018."
John has a copy of the Draft Management Plan – Industrial Reserves at Mount Maunganui which dates back to April 1998, and he has been going off that information because he says as a ratepayer occupying a business right next door to the reserve, he hasn't be given or told anything otherwise.
In the management plan it says 'It is desirable that Hewletts Road Reserve be managed by a board once the number of user groups on the site exceeds five. Up to this time it can be managed by Tauranga Council staff, with the input from the user groups in the normal way'.
"Well that isn't being done," says John.
He showed SunLive around the reserve and pointed out the six clubrooms that are currently occupied by clubs on the reserve.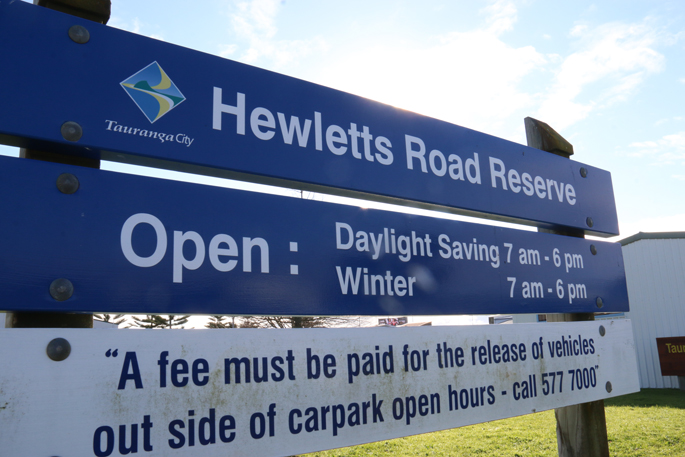 He says his neighbour, who is a signwriter hadn't been informed either, but had heard about it and he wasn't happy either.
"I've been here 38 years. I purchased the property knowing that it was going to be a reserve so that I can't get built out.
"It's got Norfolk pines on it that are beautiful healthy trees measuring probably six to eight metres high and now they're going to cut them down to put a building in there.
"It's going to be an eyesore from the road," says John.
In the 1998 management plan it says the reserve is permitted for:
Areas of scenic, scientific and archaeological interest, including urupas.
Areas for the conservation of the coastal environment.
Wildlife habitats.
Playgrounds and areas of open space used informally for outdoor games.
Open space and picnic grounds.
Children's play equipment.
Ornamental gardens.
Monuments.
Routes for pedestrians and cyclists including footpaths, cycle tracks, driveways and bridges.
"That's what it's put down for. Not for buildings," says John.
"It's not nothing in here to say about buildings unless this has been outdated but I haven't received any other information as being a ratepayer next door to the reserve to say that things are being changed.
"There are other areas over there that a building can be put on. There's one tree that I've looked at with my neighbour. There's one tree there and it doesn't even have a left on it. I know its winter time but it's not the healthiest looking tree that could be cut down and the building could be put in there because this one here is right on Hewletts Road."
A council spokesperson says trees will need to be cut down to make way for the clubrooms.
"However, we will replace these with appropriate trees and shrubs.
"We are currently working with the club to identify the most suitable location of the building. They have not yet applied for resource consent.
"We have been working with the club for over a year. Hewletts Road Reserve was identified as the best option because:
It's a community buildings reserve. The club's activities meet the purpose of the reserve.
"The railway club has synergies with the other clubs on the reserve."
John says he has nothing against the model train club but he is fighting this not only for himself but for the future of the reserve.
"There's a probably a lot of people in the Mount and Tauranga that don't know that this is happening or it's going to happen because no one's been notified.
"I'm not doing it for any benefit here because I'm getting to that retirement age and my building will be up for sale in another 2-3 years' time. I just want to keep this as a reserve.
"My grandchildren come down here when I come to work on a Saturday morning. They get out there in the reserve and kick a football around. There is people that stop there and have their lunch and sit underneath the trees.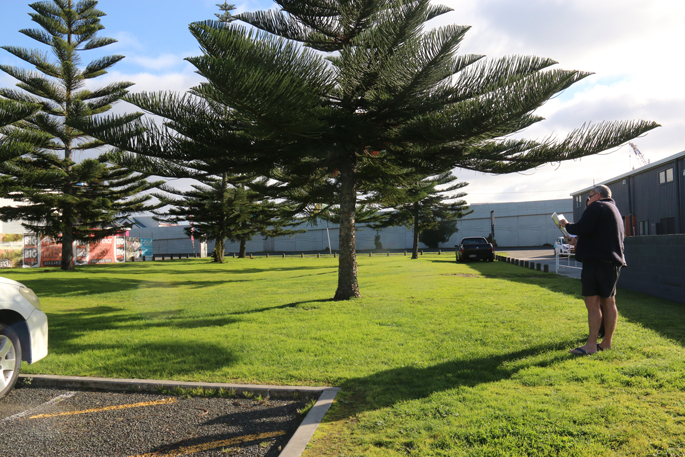 "Well when they got a building there, what's going to happen? That all gone."
Another thing that John sees as an issue if the new building is to go up, is the amount of car parks in the reserve.
"The Bay Rodders have 90 members in their club, the Coastal Cruisers have got 40 odd members, and then you've got the Lions Club and all that.
"I went over there and counted 75 parking spaces. That's 75 parks and there is six club rooms there. You don't have to be a rocket scientist to think where are people going to park if they put in another club room?
"I think there are a lot of people in the Mount, old Mount Maunganui ratepayers that are not going to be happy with what's going on."
John sees this as the only green space along Hewletts Road and he doesn't want to see it disappear.
More on SunLive...