NZ holiday company Bookabach goes international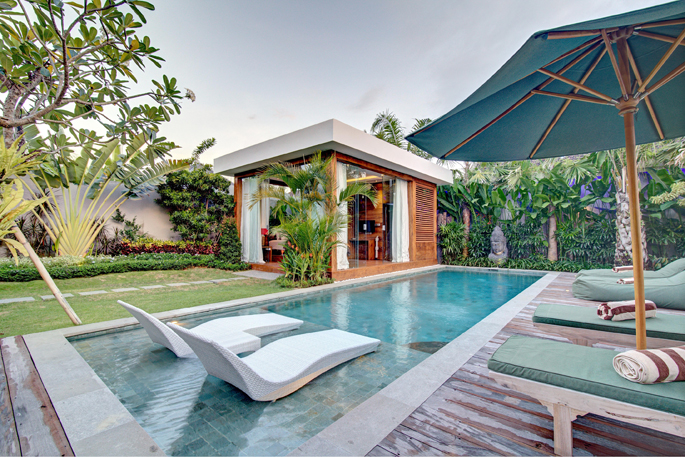 New Zealand holiday rental company Bookabach is making its international debut.
With over two million global properties in 190 locations across the world, New Zealanders are able to book their next overseas holiday home experience.
The introduction of holiday homes in international destinations for Bookabach is part of the growth plan to build and create a global community of homeowners and travellers, making it easy and fun to travel on the world's best travel platform.
Statistics NZ say over 3.1 million kiwi residents have travelled overseas for a short term holiday this year, and a key driver of the growth is the New Zealanders increased intention to travel to Asian countries.
Indonesia is the most popular destination in Asia at 23.1 per cent, with over 63,000 New Zealanders travelling there last year.
Head of PR for Bookabach Simone Scoppa says the company's international debut has always been an idea in the pipeline.
"We have been building ourselves as a strong domestic brand specialising in New Zealand holiday homes for nearly two decades, and since being part of the Expedia Group it has always been part of our plan to offer New Zealand travellers access to holidays homes globally.
"As one of the longest running holiday rental websites in the country, Bookabach has the expertise to understand just what it is that New Zealand globetrotting families need on their holidays, and they can now book a wide range of overseas holiday homes from a trusted holiday home provider."
Bookabach will begin focusing on close to home destinations like Indonesia and Asia Pacific cities, catering for the demand of New Zealanders travelling together as a family or in groups, but will also offer homes areas families and groups love travelling to, such as Europe, the United Kingdom, the United States and Canada.
Select Bali listings will also have virtual tours to allow travellers to experience a 360 degree walk through of the property that they are considering booking. The virtual reality experience on listings have been included to satisfy the growing demand for interactive shopping experiences and reduce inquiries about the property they want to book. An example of a Bali virtual tour can be found at this listing in North Kuta.
For more information about Bookabach and inspiration on international destinations, visit the website here.
More on SunLive...