Entries call for Molly Morpeth Canaday Award 3D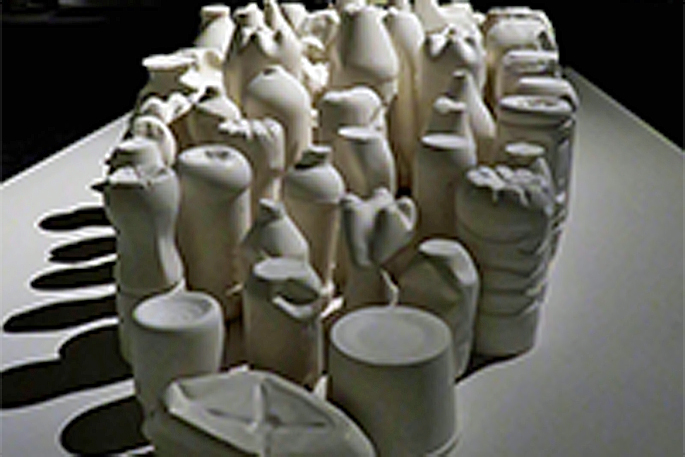 One of New Zealand's longest running national contemporary art awards is now open for entries.
The 2020 Molly Morpeth Canaday Award 3D – will focus on three dimensional art from and has more than $20,000 in prize money for emerging and established New Zealand artists.
MMCA coordinator Heather Hourigan says the award continues to adapt to the changing face of visual arts in New Zealand and that entries are welcomed from artists working in all 3D art genres, including sculpture, installation and craft.
Winners will be selected in a two-stage judging process. Three leading art practitioners will review all entries received and select the 2020 finalists to form the exhibition of works. This year's preliminary judging panel comprises of 2018 winner of the Major Molly Morpeth Canaday Award 3D, Debroah Rundle; award-winning artist Virginia Leonard; and contemporary artist Jamie Boynton.
Senior lecturer at Elam School of Fine Arts Ruth Watson is the 2020 guest judge. Ruth will be tasked with selecting award winners from the pool of finalists.
Entries for 2020 Molly Morpeth Canaday Award 3D officially opened on August 1 2019 and will close on November 27 2019. Citizens and permanent residents of New Zealand are eligible to enter. Entrants must pay $40 per entry.
Further details, and the online application from can be found at www.mollymorpethcanaday.co.nz
The exhibition of finalist works and award winners runs from Sunday February 16 to Sunday April 12 202- at Te Koputu a te Whanga a Toi – Whakatane Library and Exhibition Centre.
The 2020 Molly Morpeth Canaday Award 3D is presented by Arts Whakatane and Whakatane District Council. The Molly Morpeth Canaday Trust is the primary award sponsor.
More on SunLive...