Students educated about alcohol pressures in play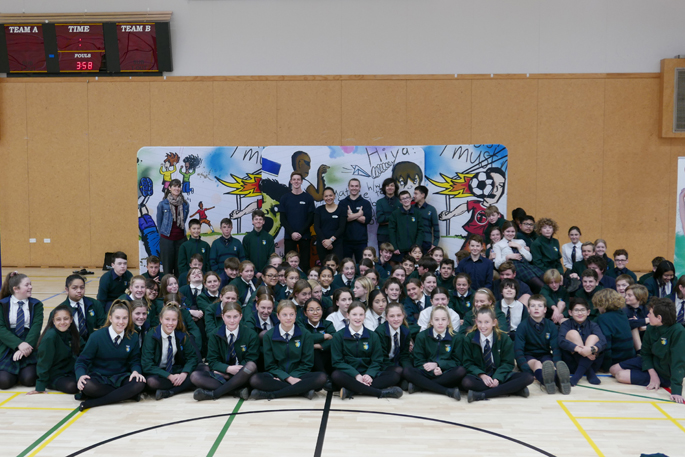 A new programme aimed at equipping year nine students with the skills they need to counter peer pressure to drink alcohol has launched in Tauranga.
The programme 'Smashed' is an internationally acclaimed theatre-based education programme, which was established in the UK in 2005 and will this year be delivered in 21 countries worldwide.
Smashed has been brought to New Zealand as part of responsible drinking initiative 'The Tomorrow Project', and it is being delivered by the Life Education Trust.
The Bay of Plenty performances are being supported by TECT.
The performance have been seen by 9500 year nine students in 44 schools across Auckland, Gisborne, the Hawkes Bay, Waikato, and New Plymouth.
Each performance is followed by an interactive workshop where pupils will be invited to probe the cast on issues brought up during the play and discuss the consequences of underage drinking.
Tomorrow Project spokesperson Matt Claridge says establishing the Smashed programme in New Zealand is an exciting opportunity to address the issue of underage drinking as well as encourage a responsible approach to alcohol as adults.
"We know from our own research that the younger people are when they begin drinking alcohol, the more likely they are to develop poor drinking behaviours later in life and this is a pattern that we are looking to change.
"The unique theatre-based approach to education is proving incredibly successful globally as students are engaged in an interactive way. The UK – where more than 380,000 pupils have participated in the programme has seen a significant drop in the number of young people drinking alcohol, from 45 per cent of 8-15-year-olds in 2003 to 14 per cent today."
Smashed will reach more than 21,000 year nine students this year across 120 schools with funding currently being secured to roll out to all 60,000 year nine students in 2020.
Life Education Trust CEO John O'Connell says Smashed represents the organisation's first foray into secondary schools.
"We're delighted we have the opportunity to work with youth and support them with a programme that has a proven track record internationally."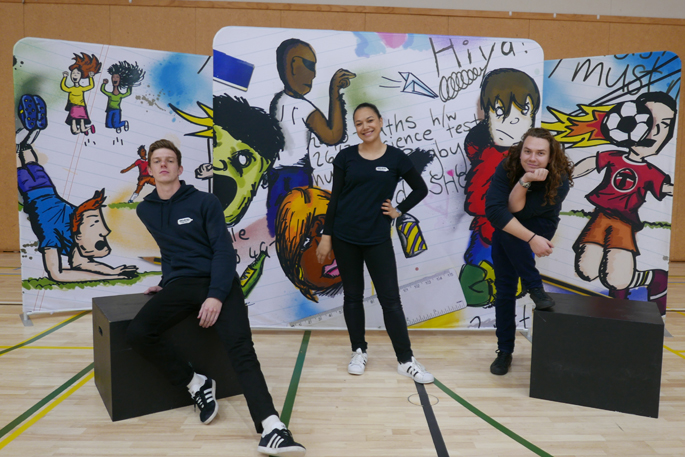 Smashed project team members from left, Kieran Milton, Carrisse Utai and Troy Vandergoes. Image: Supplied.
John says the uptake from schools booking Smashed has been significant.
"We've had a huge response from schools which indicates it's an issue they see real value in supporting their students" he says.
A global survey of Smashed participants shows the programme, developed in collaboration with young people, has had a real impact on teenagers and their attitude and behaviour related to alcohol.
• 95 per cent of students said they understood more about the dangers of underage drinking than they did before the workshop

• Students who knew the legal age for buying alcohol in their country increased from 78 per cent to 94 per cent

• 86 per cent of pupils demonstrated confidence in where to get help with alcohol related issues after the programme (an increase of 33 per cent)

• 15 per cent have said the most important thing they learnt from the session was how to challenge peer pressure.
The three New Zealand Smashed actors that have been selected following auditions are Carrisse Utai, Troy Vandergoes and Kieran Milton.
Year nine Aquinas College student Amy Trott says she enjoyed the performance.
"I thought it was really fun and educated us really well and I was interested in some of the stats – I even wrote some of them down, like 1500 young 13-14 year olds end up in hospital in New Zealand every year due to alcohol related accidents.
"That was pretty surprising. I enjoyed the activities we got involved in best. That was really fun."
Fellow Aquinas year nine student Charlotte Mitchell says it was fun to watch the actors, and to be involved in the workshop.
"I would 100 per cent recommend it – it was really fun and educational."
Aquinas College year nine dean Jacq Burrell says the performance was an engaging way to get across some important messages.
"This is a really topical issue – peer pressure and underage drinking – and I thought it was a really great performance.
"It was very detailed and I think it's something the kids will reflect on in the coming days."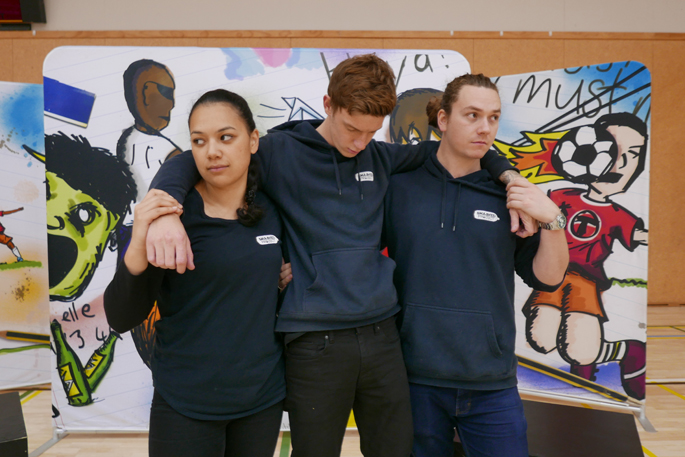 Image: Supplied.
More on SunLive...