Final cold change then it all clears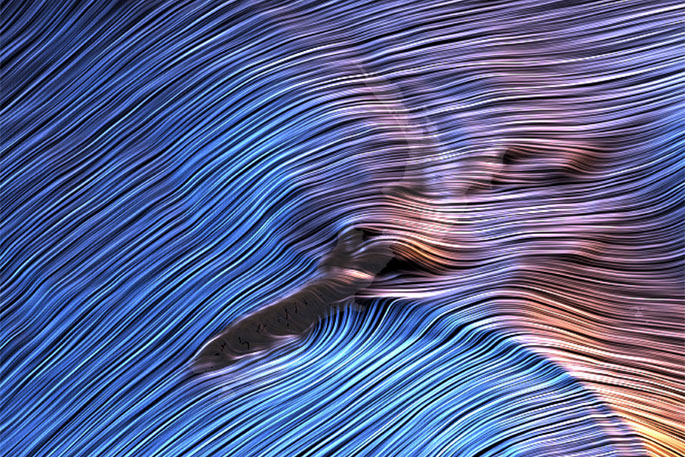 An Antarctic southerly is moving is way up New Zealand in what weather forecasters are saying it the last cold snap for the season.
A number of big lows have merged to create one enormous belt of low pressure which has covered the entire New Zealand area, says WeatherWatch.co.nz
"Now a storm in the Southern Ocean is helping send off this big low with one final act - an Antarctic southerly for some places.
"Wednesday will have single digit highs in a number of southern regions and if you do make it to double digits there's a good chance the feels like temperature (wind chill) will make it feel colder. "
The upper North Island is least affected by the colder change but some in the lower North Island will feel it, Wellington may only just reach 10 degrees.
WeatherWatch.co.nz says one positive for newborn livestock is that this final southerly change looks fairly dry, so snow may fall to low levels briefly but won't amount to much.
"It's dampness plus windchill that is the biggest killer for newborn livestock.
"Wednesday, while cold, will be fairly dry with showers and snow flurries clearing. Warmer air and higher pressure returns on Thursday."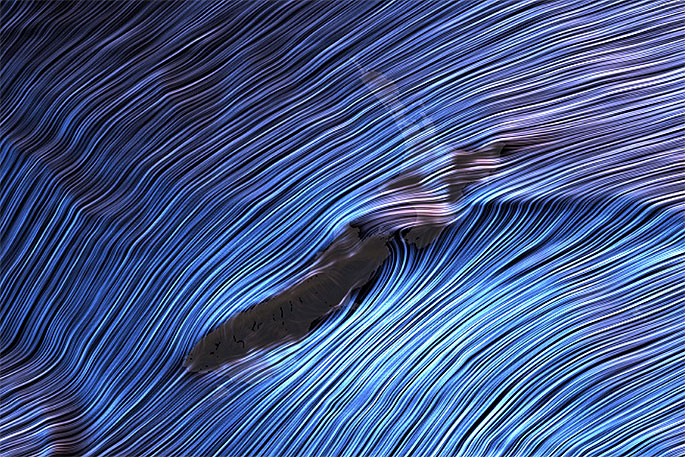 New maps paint more 3D picture of Wednesday's brief polar change
Majicweather.com has provided WeatherWatch.co.nz with news 3D maps that "visually pop".
"These maps give a very clear picture of the Antarctic surge moving up New Zealand and how it behaves much like a swell, or wave, moving into a beach.
"The cold polar winds 'hit' the South Island today and 'roll' up the country tonight and through Wednesday, pulling more and more to the east as it does so - caught up in the enormous low pressure belt that is not only dredging up this cold southerly - but also pulling it away from NZ as it tries to head north.
"With sets ups like this one these maps do a great job at showing the cold air surging in - but look at the final map for the end of Wednesday and already that milder Aussie westerly airflow is rolling in to the very lower South Island, finally ending this several day event."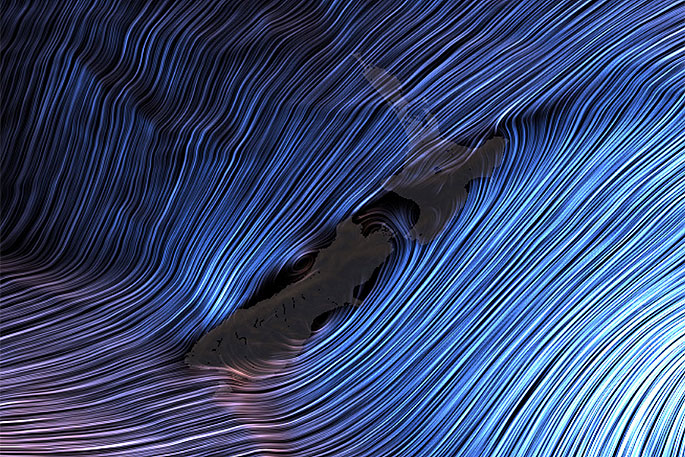 More on SunLive...