Thunderstorms for Monday and frosts by Friday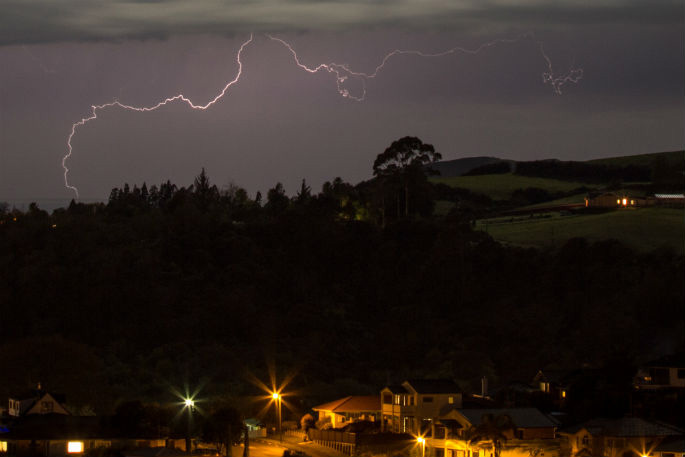 The rough, stormy weather that hit the Bay of Plenty in the past couple over days is nearing its end.
MetService meteorologist Peter Little says there has been some pretty interesting weather and today a few showers are in the forecast, especially from this afternoon.
"They're expected to be more frequent and heavier, and you could also again get some thunderstorms.
"There is a risk of heavy rain of 10-20mm per hour, but the storms are moving through quite quickly, so if people do have a thunderstorm go over, it will be brief heavy rain, will be torrential for a short time but it will pass."
Peter says there's also a chance there could be some hail mixed into the thunderstorm, as well as strong wind gusts.
"Those gusts could be up to 110km/h, which can cause damage."
Although the weather may not be the greatest for a Monday, there is some good news, with weather expected to fine up by the end of the week.
"Things to gradually start to settle down, so tomorrow might be a few showers in the morning, then it's becoming mostly fine with west to southwest winds.
"Today is the last day of the rough weather, then it's looking fairly fine for the remainder of the week."
Peter also says there also could be a frost or two on its way.
"There has been some reasonably warm nights lately because of then wind, but with those winds dropping off, you are in for cooler nights, particularly Thursday and Friday morning, you could wake up to some frosts in sheltered places.
More on SunLive...