What's on - career expo, Irish dancing, pruning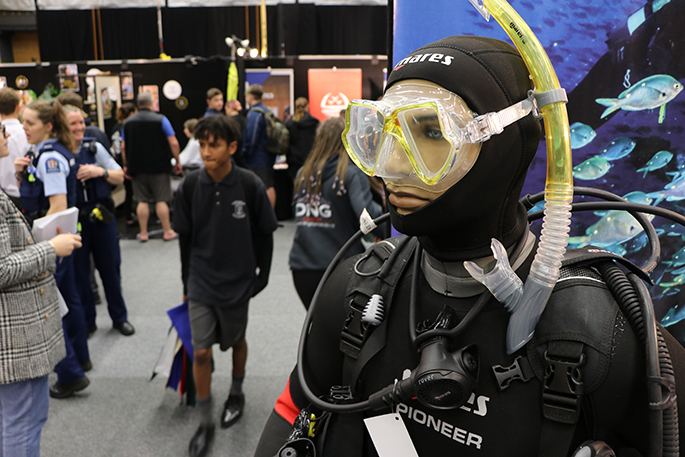 Kia ora and welcome to Saturday.
It's a chilly but fine morning. Showers will be developing in the afternoon, possibly thundery in the evening. There's also a northwest developing, which will strengthen during the afternoon.
It's a two-clothing layer day, with an expected high of 17 degrees and an overnight low of 12 degrees.
On Sunday August 11, we're a few showers which will become more frequent and possibly heavy from the afternoon. Monday is also forecast to have showers with generally fine weather during the remainder of the week.
Check out what's on today around the region.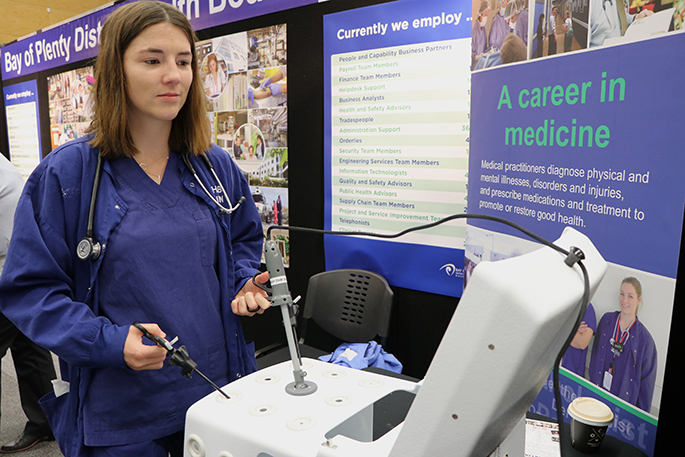 Needing to find a new direction? Canvas Tauranga Careers Expo is on again today from 9am – 3pm. Head along to Trustpower Baypark and talk with all the friendly folk there about career paths. More here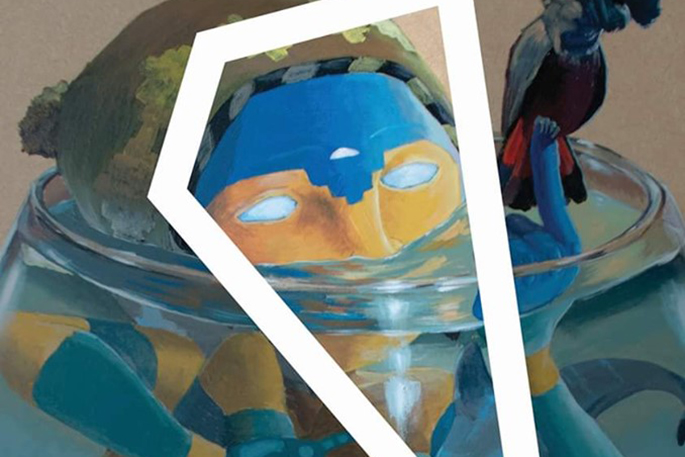 There are a number of exhibitions on at the Historic Village including a pop-up exhibition by Pablo Moisés Ruiz Arroyo, a traveling street artist from La Paz Bolivia. This exhibition, held at the Satellite Studios from 10am – 4pm, also features works from one of Pablo's students Sam Allen.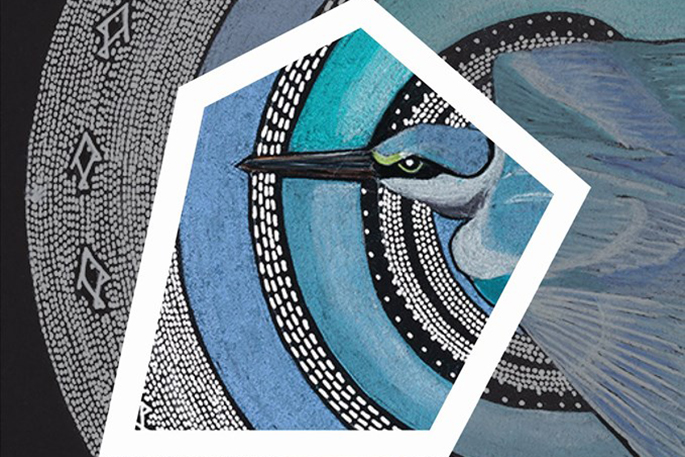 Elliot Caudwell has his work on show at the Incubator Creative Hub gallery at Tauranga Historic Village. He is an emerging NZ artist who uses pointillism and white ink on a black background. More here
The Zee Market at the Tauranga Historic Village from 9am – 1pm has something for everyone. This boutique market experience will see the street sprinkled with handpicked original artisans, producers and makers. Take a leisurely stroll through the village, stopping along the way to meet the makers behind the handcrafted products, sample fine food and take in the market atmosphere.
At Tauranga Historic Village is the exhibition 'Tohorā Iti – Small whale', an installation by Elizabeth Haider at the Incubator Creative Hub. The exhibition opens at 9am. For more information click here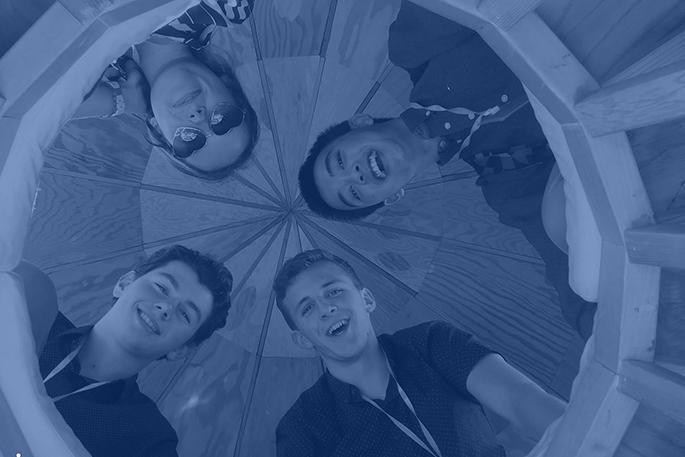 The YES - Young Enterprise Scheme- Market Day at Our Place Tauranga is a great morning out to support the businesses created by Young Enterprise Scheme Tauranga teams. It starts at 11am today. Click here for more information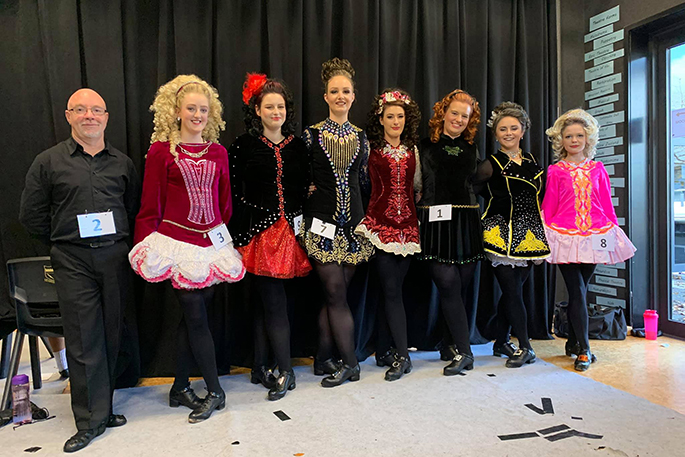 If you love Irish dancing, head along to the Bethlehem Hall for a fun time with live bands, great food and dancing. Ceili starts at 6pm ad everyone can join in the easy called dances. A great event for families, beginners and children. More here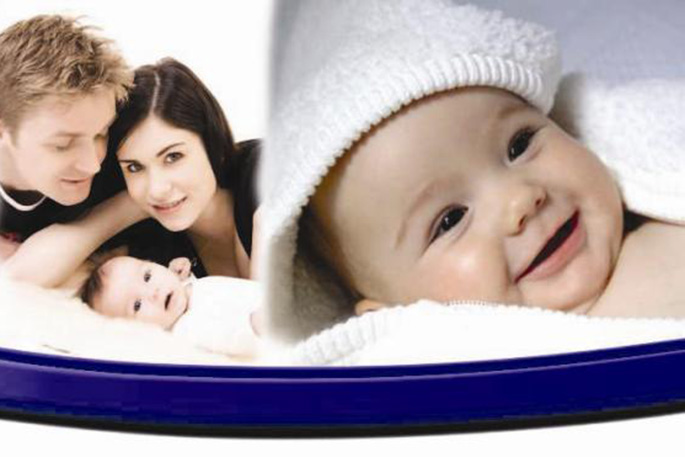 The Tauranga Parents Centre is holding an Antenatal Course at the centre in 17th Ave, Tauranga from 9am – 4pm. More information here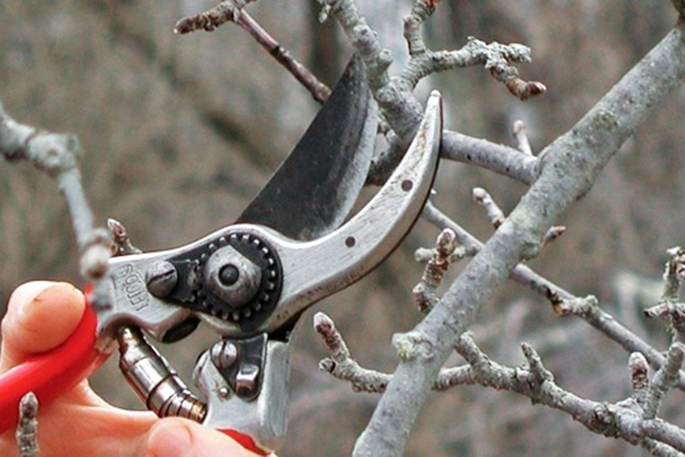 Wondering how to tackle winter pruning? Come along to a workshop in the lower Kaimais, running from 9.30am – 2.30pm. This workshop is part of the Garden Essentials workshop series. Winter is the key pruning time for deciduous fruit trees, but specifically for apples and pears. Kazel teaches the French Axis pruning method, which has been proven to give the best yields while also being the quickest and easiest method to learn and practice.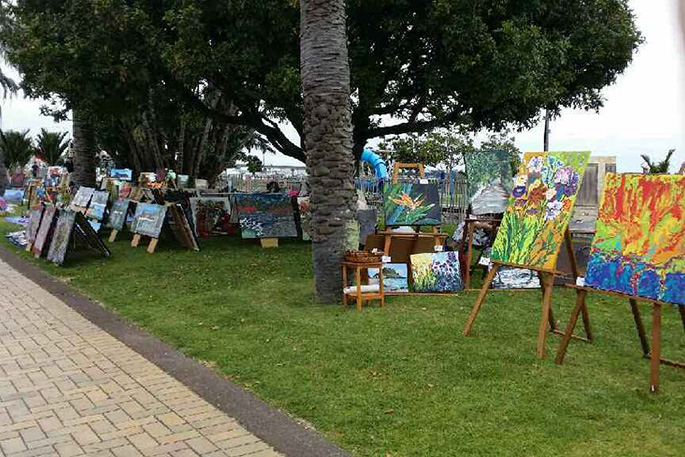 Art on the Strand is running from 9am – 5pm on the Tauranga Waterfront. Come and meet the artists and see original work for sale. More here
For more of what's happening today see below:
Original art for sale, weather permitting. 9am-4pm. Coronation Park, Mt Maunganui. Tauranga Society of Artists
---
At Historic Village
Today you will find an array of stalls lining the streets. Unique products, food & fresh produce! ZEE Market 9am-1:30pm
---
Bay Network Singles Club
Single, over 50? For weekend dinners, barbeques, outings. Ph Jonathan 572 2091, Maureen 021 112 3307
---
Bethlehem Pottery Club Gallery
BPC Gallery open 10am-2pm. Buy locally made pottery. Something for everyone. Enquire about our next Bayclay Exhibition.
---
Croquet
45 Kawaka St, Mt Maunganui. Mon, Wed, Sat. 9am for 9:15am start. New players & visitors welcome. Ph Jacqui 574 9232
---
Genealogy Informal Group
Some useful ideas about researching your family ancestry are discussed here. 1:30pm Brain Watkins House, cnr Elizabeth St/Cameron Rd. Ph Sue 544 1751
---
Greerton Hall Market
Last Sat of the month. 8-12. Stalls inside/outside. Discounts for charity groups. Refreshments available. Ph/txt for site. Tricia 07 543 1487 or 027 908 2952, www facebook.com/greertonhallmarket
---
Iconic Art Exhibition
By Lisa Jepson, running until 22 Aug at The Art Lounge NZ, 117 Willow St. theartloungenz.com Tue-Sat 11-4. Free Entry.
---
Irish Ceilidh Fundraiser
Family event 6pm Bethlehem Community Hall, Live band, food & refreshments. No alcohol. $25 adult, $15 child, $50 family. Ph/Txt 027 621 8974 or jowilliamsplews@xtra.co.nz
---
Lion's Annual Book Sale
Books & jigsaws wanted for Tauranga Harbour City Lions late November book sale. Drop off points are Smith City Bethlehem Town Centre, Mitre 10 Cameron Rd, Golf Warehouse Chapel St & Gilmours at The Crossing. No magazines, Readers Digest or encyclopaedias. Ph 576 7105
---
LOL Laughter Wellness
Come & join us & laugh away your winter blues. Arataki Community Ctr, Zambuk Way, Mt Maunganui 11-11:45am. Ph Trish 022 036 6768
---
Mount Maunganui Society Dance
Monthly Sequence Dance, 7:30pm Arataki Community Centre, Bayfair, Mt Maunganui Sheldon's Dance Band, Lovely Supper. $7. Mount Maunganui Scottish Society. Ph Erica 576 0578
---
Mount Music Club
2nd Sat monthly. 1-4pm Old Folks Hall, Midway, Mount. Mostly country. Good backing band. Ph Dick 027 493 8458
---
Oil Workshop With Nemesh
Guided oil painting workshops by our multi-award winning artist are suitable even for a beginner. Today & Sunday. Enquire: theartloungenz@gmail.com
---
Otumoetai Tennis Club
Adult tennis. Start time 1pm. Bellevue Park Windsor Rd (adjacent to swimming pool complex). New players & visitors welcome. Ph Fred 544 5088
---
Petanque
Sat & Tues 12:50pm. No equipment needed. Nice low impact sport to enjoy outdooors. Ph Jo Ann 578 3606
---
Pin'd Creative Showcase
A fashion design competition open to garments & textile art designed by intermediate & secondary school Textile students. Baycourt 6:30pm. For tickets go to www.baycourt.co.nz
---
Rhythm Foxtrot & Waltz
Ballroom dancing at Mt RSA Thurs 10am-12pm & tuitition at Tga Citz Club on Sat 3-4pm. Ph 572 4272
---
Taoist Tai Chi Tauranga
Tauranga: 15 Koromiko St, Judea, 8:30-10am. Celebrating 50 years Internationally & 30 years in NZ. New Beginner classes in August. Ph 578 6193 for full info
---
Tauranga Farmers Market
7:45-12noon Tauranga Primary School cnr Cameron Rd & 5th Ave. Fresh & artisan products direct from producers. Ph 0274 915 876
More on SunLive...