Tauranga waste guru applauds Govt move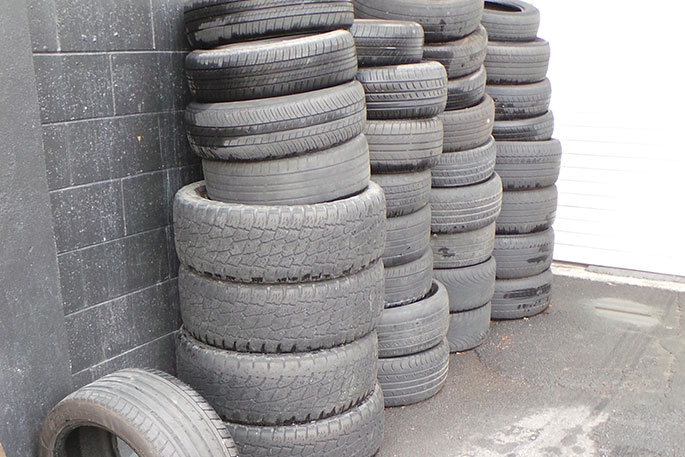 Tauranga-based Waste Watchers Network is applauding the Government for advancing the plan for a product stewardship scheme to deal with environmentally harmful products, before they become waste.
The products include tyres, lithium batteries, agrichemicals, e-waste, refrigerants and packaging.
"While similar consultation processes have been done several times over, we have confidence that this government is prepared to actually implement mandatory stewardship," says Zero Waste's Marty Hoffart in Tauranga.
The Government has released a public consultation document called "Proposed priority products and priority product stewardship scheme guidelines" in Wellington.
Advancing the plan, Associate Minister for the Environment, Eugenie Sage, says New Zealanders are proud of their country's clean, green reputation and want to help ensure we live up to it.
"Well-designed product stewardship schemes ensure that those making, selling and using products all help take responsibility to recover the materials and avoid them ending up in landfills," says Eugenie.
Eugenie says like other countries, New Zealand's economy is based on a 'take, make and dispose' model, which treats nature and the resources it provides as 'free' and disposable.
"Regulated product stewardship is a step towards changing that and to designing waste out of production. This is part of a longer-term goal of moving to a more efficient, low-emissions, sustainable and inclusive economy for New Zealand."
Waste Watchers, the waste minimisation consultant service, is backing the work because it believes the government is building a track record for change.
"But it's critical the plan is advanced rapidly," says Marty.
"We don't want to wait for yet another election to get some movement on waste."
And they don't want mandatory product stewardship implementation to be held up by industry interests.
"We have had more than a decade with no action on waste," says Marty. "New Zealanders are creating more waste than ever. It's clear that voluntary industry stewardship schemes are inadequate to deal with the problem."
And he says this is why public participation in the upcoming submission process is so important.
"While the Minister has the power to declare products subject to a scheme, it is industry that can decide the nature of that scheme."
Priority product categories proposed for regulated product stewardship schemes are packaging, including beverage containers and plastic packaging, tyres, electrical and electronic products or e-waste, starting with lithium-ion batteries, refrigerants and other synthetic greenhouse gases, agrichemicals and their containers and other farm plastics.
More on SunLive...