Endless career options at Canvas Tauranga Expo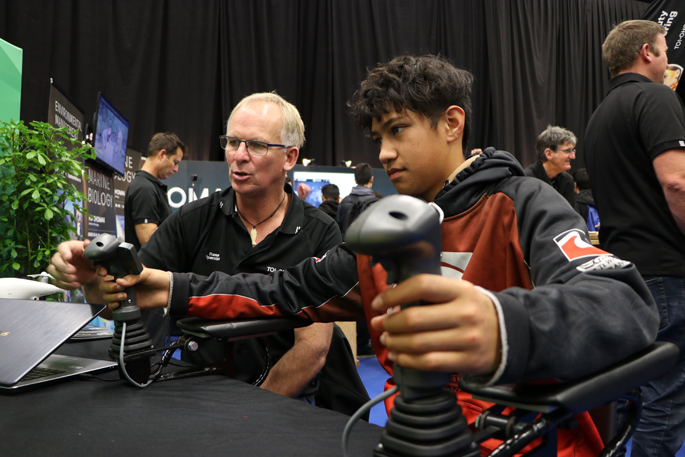 The Trustpower Arena is buzzing with excitement and opportunity with the Canvas Tauranga Careers Expo kicking off today.
Members of the public are invited to attend the expo from 9am until 3pm today and Saturday, August 10 to engage with exhibitors and to learn more about different courses and trades.
SunLive headed down to the careers expo this morning, and it seems as though the career possibilities are endless.
Page Macrae Engineering apprentice coordinator Grant 'Pixie' Holland says it is great to showcase the company at the expo as engineers are in demand.
"We need young kids in the industry, Page Macrae is one of those who gives them the opportunity to do that sort of stuff.
"We have a mechanical engineering apprenticeship, we have heavy fabrication, but we get them to go to the polytech from school, do a pre-trade, and then come back to us and do a three to four year apprenticeship as a general engineer.
"We have 22 apprentices at the moment, we have three girls."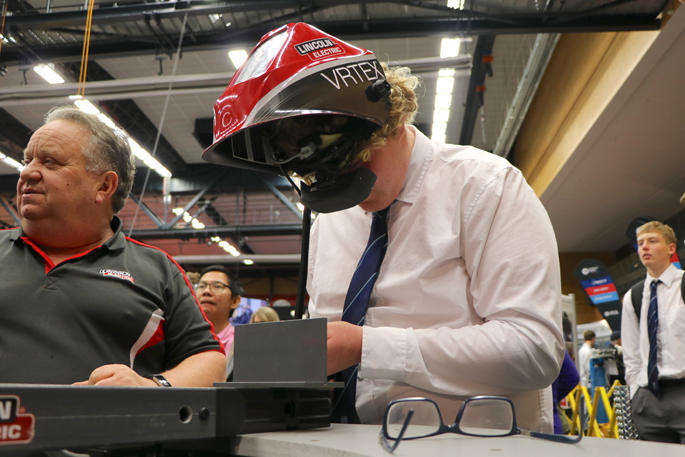 Year 11 student Rohan Anderson from Bethlehem College on a Page Macrae machine. Photo: Daniel Hines/SunLive.
Page Macrae work alongside Apprentice Training New Zealand, who help the apprentices through book work, while Grant and his team bring them into the industry.
"We have a very good programme that works well for us."
Hairdressing services Hair to Train and Havana Barbers were in full force at the expo, offering men's cuts and curling or straightening treatments.
Hair to Train's Julie Livingston says both the hairdressing salon and barbers are part of the same company, and their point of difference is their hands on learning approach.
"As soon as learners enrol with us they are on the floor straight away so they feel like they're actually a stylist, instead of going from school, to school.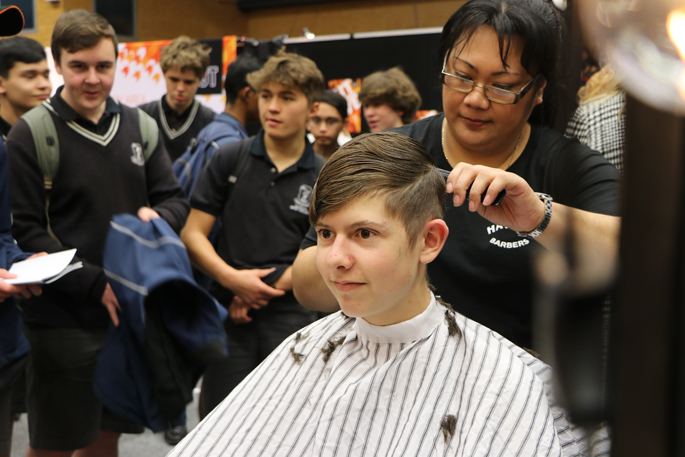 Year 11 student Oscar Follett from Tauranga Boys' College getting his hair cut. Photo: Daniel Hines/SunLive.
"They get thrown in the deep end and it's awesome, it's proving to be really successful."
Havana Barbers private tutor Todd Madden says although working with hair is very hands on, they still focus heavily on theory.
"The theory is part of our qualification, but we split that up so they are on the floor, they are learning and engaging with the customers from day one."
Both Julie and Todd are making the most of being an exhibitor at the careers expo.
"It's good to actually talk to the kids, cause we don't only offer our full time course, we offer a gateway course which is good to give them a taste of what you can actually do, and they still gain credits from it," says Todd.
"You can travel all around the place with the certificates, you can go overseas," says Julie.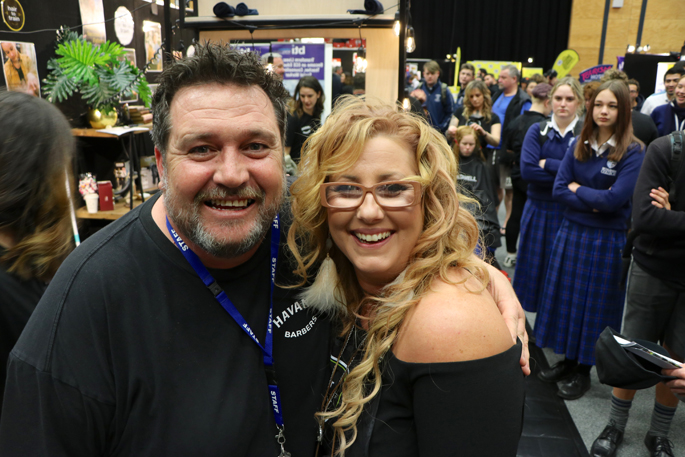 Julie Livingston and Todd Madden from Hair to Train and Havana Barbers. Photo: Daniel Hines/SunLive.
As one of the largest health providers in the region, the Bay of Plenty District Health Board are at the expo, and Occupational Therapist Rebecca O'Sullivan says they are promoting all health professions.
"It's really important that we are here representing what we do, and attracting students to come back to the Bay to choose health and to choose Tauranga.
"Working at the DHB is not just for people who go to university, we have orderlies and non-clinical roles. We are also promoting it's not just doctors and nurses."
For more information on the Canvas Tauranga Careers Expo, click here.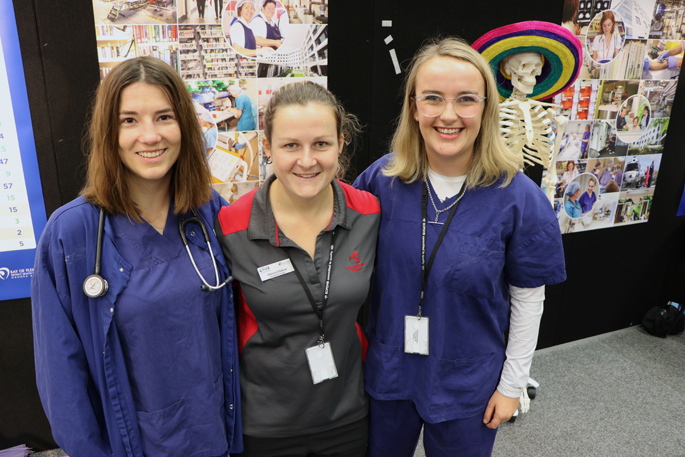 The Bay of Plenty District Health Board team. Photo: Daniel Hines/SunLive.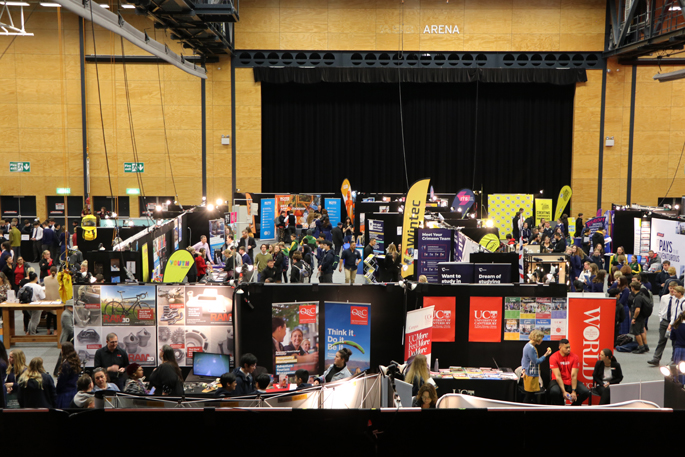 Photo: Daniel Hines/SunLive.
More on SunLive...