MPs vote in favour of first abortion bill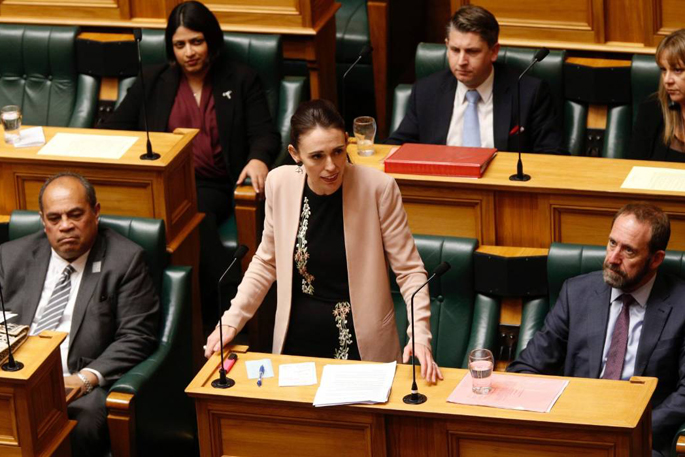 Many MPs have voted in favour of the proposed abortion law changes in Parliament, with 94 voting yes, against 23 saying no.
If made law, abortion would be taken out of the crimes act and would be considered a health issue.
Stuff say it would allow pregnant people to "self-refer" for abortion within the first 20 weeks of gestation, when the vast majority of abortions occur.
At current, women seeking an abortion require certification from two consultants that having a child would damage their physical or mental health.
Majority of both Labour and National parties voted for the bill - 42 out of 26 Labour MPs said yes, and 33 out of 55 National MPs also agreed, as well as all Green and New Zealand First MPs.
The debate in Parliament was highly emotional, with tears and stories shared from members on both sides.
Abortion is a conscience issue meaning MPs are free to vote independently of their party.
Prime Minister Jacinda Ardern spoke in support of the bill, urging Parliament to debate the issue with respect.
"The time is right for this debate, the time is right to put women's dignity at the centre of this discussion," Jacinda says.
The debate on Thursday included speeches from across the house and saw a member of the public gallery ejected.
Bay of Plenty MP Todd Muller voted for the Abortion Legislation Bill to be considered by a specialist select committee.
"As a practising Catholic, I struggle with this deeply personal issue, as do so many other New Zealanders of all faiths and none," Todd says.
"The current law was written more than a generation ago. I oppose the hypocrisy it gives rise to, that leads to woman and their medical professionals participating in a fiction about the most difficult decision any of us could ever imagine.
Todd says he cannot stand in the way of a thorough parliamentary review.
"I urge my community to fully participate in the submission process.
"Whether I can support this Bill beyond this first stage will be based on listening to the women in my life and in my electorate, and on being confident it will reduce not increase the incidence of abortion in New Zealand."
More on SunLive...