BOP school gets green light for lower speed signs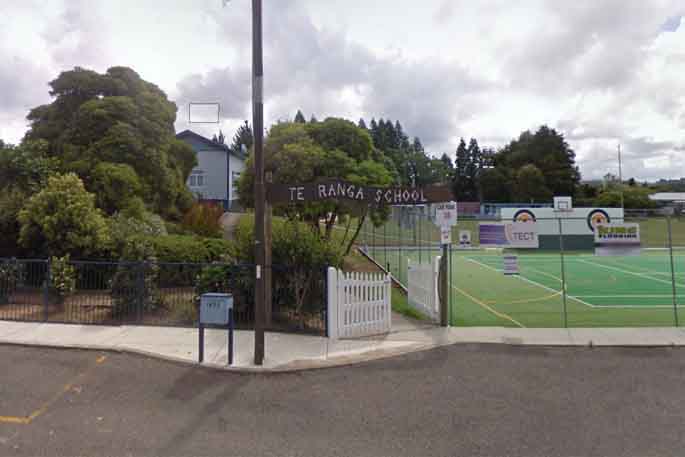 After a 17 year fight, the speed limit outside Te Ranga School is going to be lowered.
On Monday evening, the school featured on TVNZ 1 show Fair Go. With the help of Fair Go journalist Hadyn Jones, the school have managed to raise awareness on a national level in a matter of days, compared to the 17 years they have spent fighting for change.
Principal Brendon Wilson told SunLive this morning he has had confirmation that a temporary 50 kilometre speed limit on either side of the school is going to be implemented.
Brendon says the council have plans under urgency to make the reduction in speed permanent.
"The fact that it should have happened sooner, and that it's common sense, and there are still other schools in the same plight, do they have to get on TV for common sense to prevail?
"We had calls from Mike Lally, Kevin Marsh said he was going to make it happen, and he did, and Margaret Murray-Benge who also came to school.
"They made things happen," says Brendon.
When stepping outside of Te Ranga School, you should expect big trucks and cars to fly past, reaching speeds of up to 100km/h.
With children being transported to and from school and playing beside an open road, Principal Brendon Wilson says it's far too dangerous and the speed limit needs to be reduced.
Te Ranga School is located on Te Matai Road, with Te Puke located in one direction and Rotorua in the other.
Brendon says not only his school, but a number of rural schools are affected by high speed roads.
"It's just common sense that 100km doesn't seem to be an unreasonable request.
"It's an issue that's galvanised our community. It's something that people are unaware of, and it's something that it seems pretty easy to resolve.
"When it takes 17 years and nothings been done, it doesn't seem fair."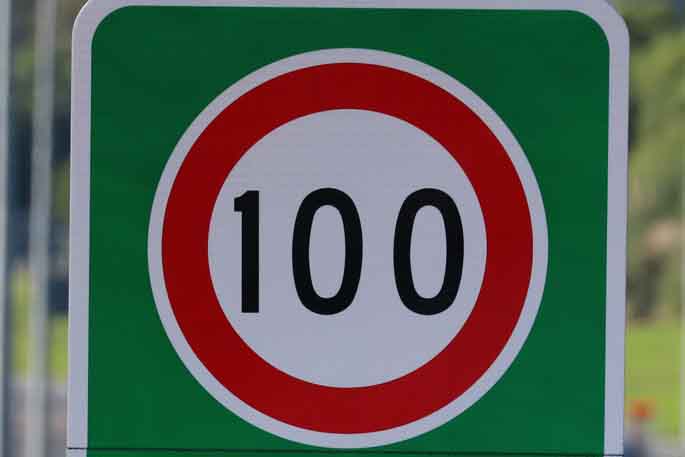 Te Matai Road is a 100km/h area.
In Brendon's time as principal, he says students with additional needs can escape and run down the road.
"There is always a risk; students for the most part are obedient, but it's also pretty tempting to go and get a ball that is kicked over the fence and is rolling on to the road."
Rotorua MP Todd McClay says he received five or six letters from students three weeks ago, raising their concerns about the speed limit outside their school.
"I thought it was a worthwhile initiative, particularly as the students are so young, and they are worried about it.
"I've written a letter to mayor Garry Webber and also to the New Zealand Transport Agency head in Bay of Plenty, asking for them to consider the speed limit around the school."
Todd says the Western Bay District Council do have their priorities, but this issue needs to be treated as high priority.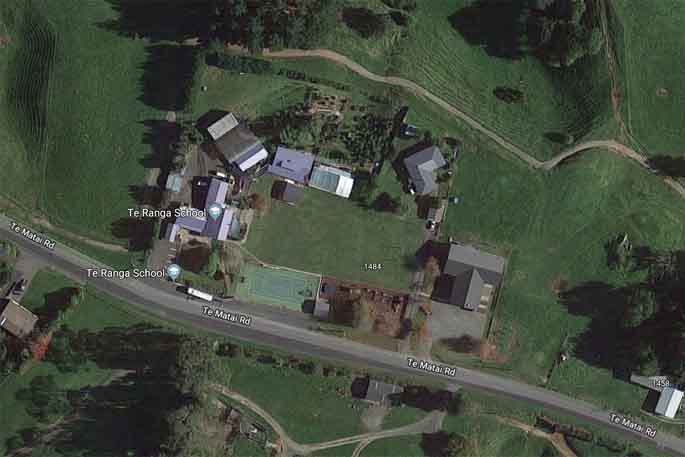 An aerial view of the school. Image: Google Maps,
"It's quite a busy road, it does have trucks and other things on it. If it was in a town or a city of course there would not only be speed restrictions, there would be man controlled pedestrian crossings and so on.
"I think 10th priority and all these years to wait is too long, it probably doesn't take as much effort from NZTA and the council to have a close look at it and should they decide it was needed, it would be very easy to do.
"I would encourage them to listen to the students of the school who are right to be concerned and move it up the priority list to the top."
In regard to Todd's concerns, the Western Bay of Plenty District Council's acting group team manager infrastructure services, Blaise Williams, says council is looking at options in the immediate future to heighten awareness of the need for motorists to be more careful on the road as they approach the school.
Blaise states adequate precautions are in place to ensure school students are safe.
"There are advance warning signs in place on either side of Te Ranga School. These signs advise approaching motorists that there is a school ahead.
"There is also a painted 'school' sign on the road – on both approaches to the school."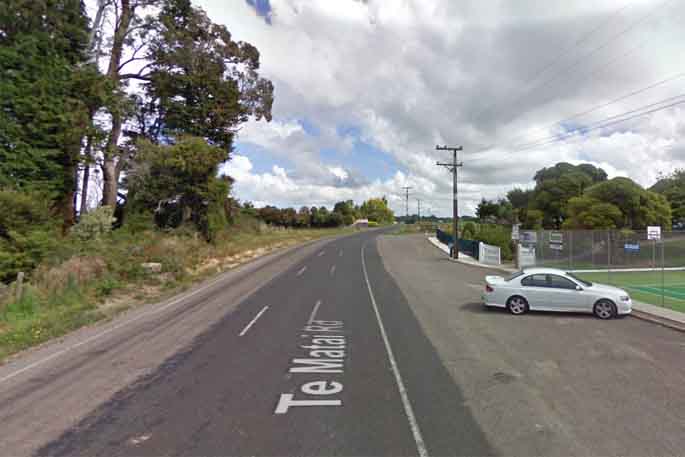 Blaise says the council is exploring options for additional signage as outlined on the Fair Go programme on Monday evening, but for the signs to be enforceable, they must be signed off by the New Zealand Police after consultation with the community.
"They also must be in council's speed limit bylaw which is currently under review and does not at this point in time include this signage."
More on SunLive...