'Mixed views' on $20.4m Elizabeth Street plans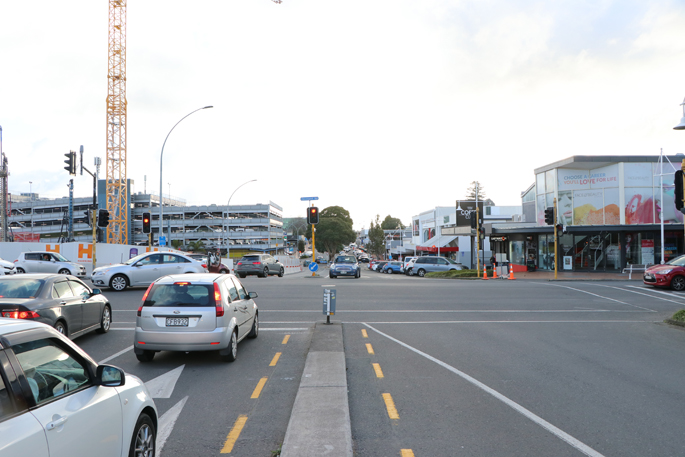 There are mixed views in regard to the Elizabeth Street 'linear park' initiative, says Tauranga City Mayor Greg Brownless.
The Tauranga City Council's Projects, Services and Operations Committee met in council chambers on Tuesday, and one of the topics discussed was the proposed new developments on Elizabeth Street, which is expected to cost $20.4 million.
Isthmus associate landscape architect Travis Wooller and team leader of public spaces at the Tauranga City Council Doug Spittle were questioned by council members in regard to the project.
The final draft of the Elizabeth Street concept design can be found on the Tauranga City Council's website. The designs by Ithmus include halving the street width to create the linear park.
The plan states the new space is going to "increase the cities green space and create a pedestrian and cycle priority street, while facilitating vehicular movement and parking".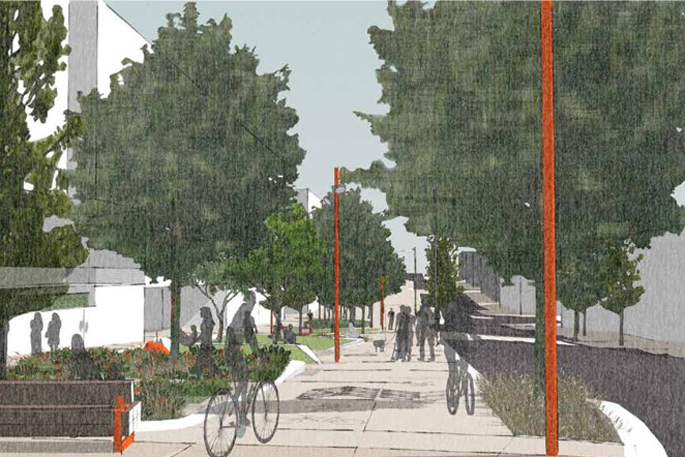 Isthmus' design of the Elizabeth Street linear park. Graphic: Tauranga City Council website.
Greg says he and other councillors think something should happen on Elizabeth Street, but they're not convinced what is being proposed is what will go ahead.
"Farmers are putting a huge investment in the area, and they pay for the development contribution fee, which is more than $1 million.
"I think we could look at doing something initially outside Farmers, because they are investing, and council should invest there, but to do the whole street, I'm cautious about that."
Greg says he voted for the proposal to go ahead to the next stage where stakeholder discussions between elected members and Elizabeth Street business owners will take place.
He hopes the discussions take place during this term.
"With the big investment from Farmers, and the contributions they have made through the development, we owe them a nice streetscape outside their premises.
"But for the whole street – maybe you wait until people decide to do up their buildings there before you go and do the rest."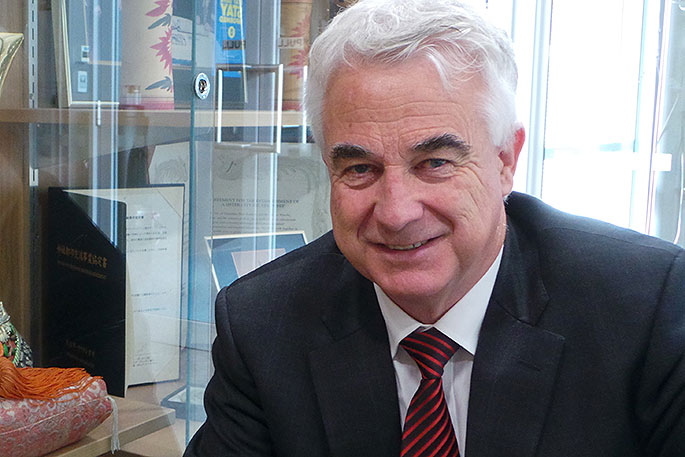 Tauranga Mayor Greg Brownless. File photo.
Greg says $20.4 million is a lot of money, and if business owners don't want it, there is no point in going through with the plans.
"The business owners won't want a huge disruption that goes on forever, so let's get to the next stage and talk to them, see what can or can't be done.
"However I do think the area outside Farmers is something that needs to be done, and while we are doing that we might as well talk to the people across the other side of the road and see what they feel."
More on SunLive...