BOP residents are big talkers, says 2degrees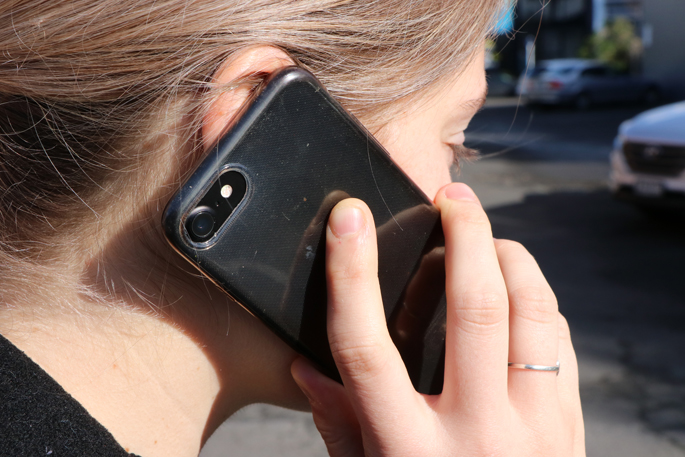 Bay of Plenty residents love chatting away on the phone, says 2degrees.
The New Zealand based telecommunications company have revealed some interesting statistics as part of their 10th birthday celebrations, and their findings reveal Bay of Plenty residents are in the top three regions who spend the most amount of time on the phone per month.
2degrees Chief Brand and Insights Officer Ben Wheeler says the company analysed statistics from around the regions.
"The Bay popped out in one of the biggest user of voice, they are definitely up there with Auckland and Northland, so we've been hypothesizing what's causing these stats.
"When I was diving into the Bay stats obviously the regions experienced a huge amount of growth over the last few years, and it seems a lot of it's come from the baby boomer generation and those over 65.
"It could be that the age is more happy with the traditional form around communication around talking to another human as opposed to firing off a text, that or they are a very social bunch down in the Bay who like to chat more than other regions."
Ben says the statistics have been interesting in each region, and they want to research further into why some regions use more or less phone based services, for example Gisborne who are the biggest data users in the country.
"We are trying to have a think and figure out why they are so big in data usage compared to another region, it makes you want to start diving into the local stats and demographs.
"It's our 10th birthday this week, and that triggered us to go what's happening with all of our customers, and is there anything interesting happening in the regions."
The 2degrees brand is newly established in comparison to other popular New Zealand telecommunication companies such as Spark and Vodafone, however Ben says the business has grown massively over their 10 years in business.
"To see what's come from a small startup business to being a very big employer with a large customer basis, it keeps growing daily.
"When we started we were a prepaid mobile company, and that was where 2degrees came into the market, and now we are a full service telco and we have pay monthly call plans, we offer broadband, and we have thousands of business customers."
More on SunLive...