Successful planting for penguins completed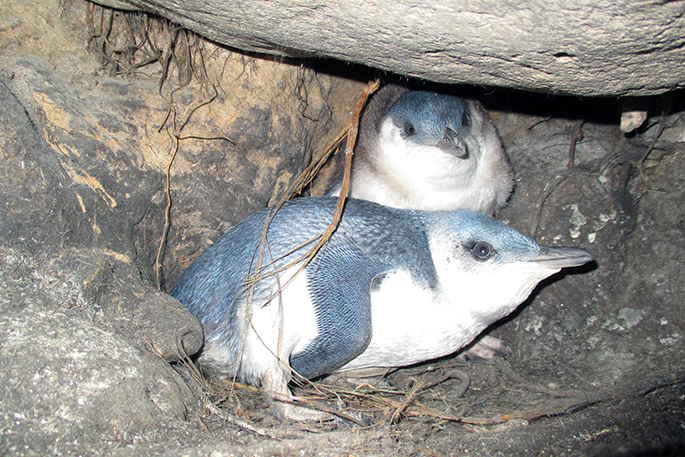 The little blue penguins living on Moturiki are enjoying great improvements to their backyard patch this week thanks to many people helping with planting last weekend.
"We had such an amazing day on Sunday planting for penguins on Moturiki!" says Western Bay Wildlife Trust Chairperson Melissa McLuskie.
The wildlife trust and Tauranga City Council hosted a planting and rubbish clean up event on Sunday July 28 to help improve the penguins' habitat.
"Thank you to all you wonderful people who came along and got stuck in and helped make the penguins' home bushy, leafy and trash free," says Melissa.
"The goal was to put in more plants so we can help enhance their habitat, reduce erosion and provide valuable nesting cover and materials for the penguins.
"We also wanted to ensure nesting sites were clear of bottles, plastic and fishing line which can pose a significant threat to the penguins and interfere with their breeding."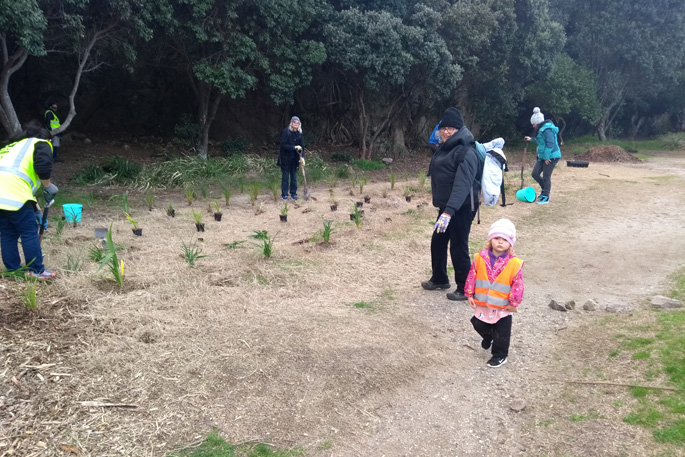 People helping to plant Moturiki. Photo: Melissa McLuskie
The trust had asked for members of the public to help with the 'Planting for Penguins' day and were rapt to find over 65 people joining in with the planting.
Approximately 900 low coastal species were planted that are suitable for this area, including wiwi, oioi, muehlenbeckia, mountain flax and sedges.
"Most are provided from Tauranga City Council but we also had a wonderful donation of 90 plants from Keep Tauranga Beautiful," says Melissa. "They've been gifted the plants through the Paper4trees programme and Baytrust."
"This is the third winter that we have been planting to improve the habitat for the penguins," says Parks Asset Co-ordinator Dave Grimmer. "Vegetation management is critical to the success of the penguins that nest on Moturiki, and events like this are a great opportunity to engage the community in a valuable conservation activity.
"Council also undertakes animal and plant pest control, track maintenance and rubbish removal to enhance the biodiversity values in the reserve. Everyone can help protect the penguin's habitat by not venturing off the formed tracks, and making sure they remove all items they take on to the reserve."
"Every single one of you have helped safeguard the future of our little blues," says Melissa.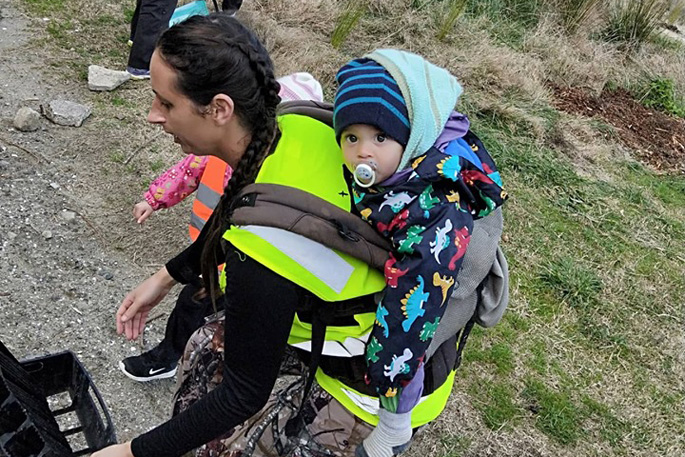 Western Bay Wildlife Trust Chairperson Melissa McLuskie planting with baby on her back. Photo: Roughi Lee-Anne Summerell
The Western Bay Wildlife Trust are now planning events for spring and summer and encourage the public to keep an eye on their Facebook page for details.
For information on how to get involved, donate or become a member of Western Bay Wildlife Trust go to their Facebook page or to the Western Bay Wildlife Trust website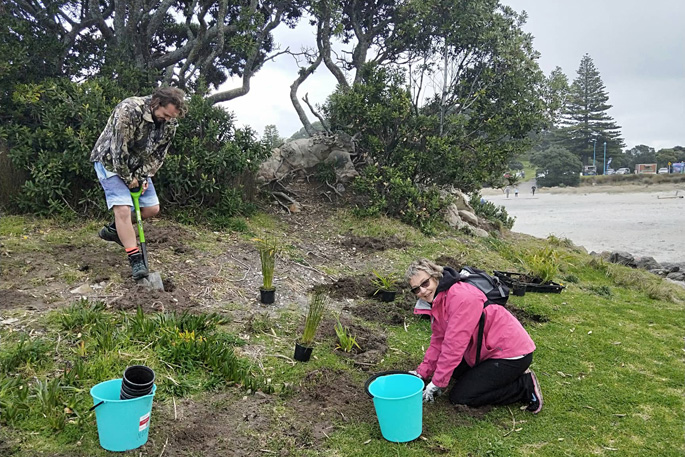 People helping to plant. Photo: Roughi Lee-Anne Summerell
More on SunLive...