Sons of Zion to play Totara St this weekend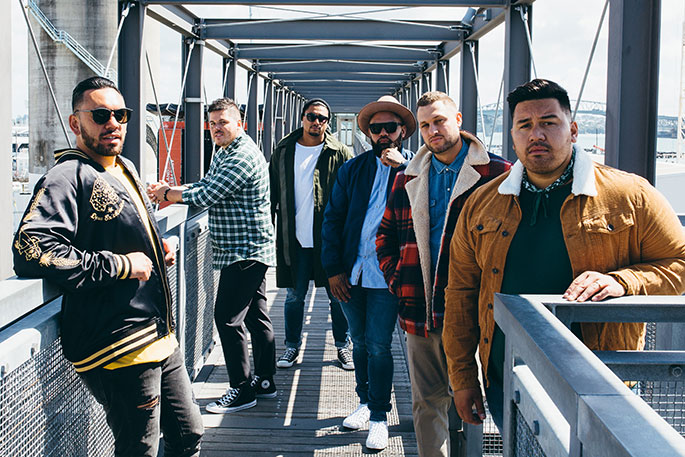 Kiwi band Sons of Zion are currently are heading to Tauranga this weekend as part of their nationwide tour.
The Come Home Tour has the band touring around New Zealand during August, with the tour already kicking off last weekend when they played in New Plymouth and Christchurch.
This Friday will see Sons of Zion play in Tauranga at Totara Street.
Band member Joel Latimer says playing in Tauranga has become an annual occurrence for them, and it's nice for them to be able to have enough support for them to keep going back.
He says one thing concert goers can expect from their Friday night show is high energy.
"A lot of New Zealand music now is all the shows are presented in that way. Just high energy, get the crowd involved and like really try and draw people and not just to sit and listen, but to really engage and have a good time and dance and move around and have fun.
"We will be doing our latest single, our new song 'Come Home' and that's kind of been the Launchpad I guess for the tour, is having a single that's doing really well on radio at the moment."
He is most looking forward being in a place where it should be a bit warmer than their last two shows.
"We were in New Plymouth and Christchurch last weekend, so it was pretty cold down there.
"But I'm just really looking forward to getting back to the Mount. We've got a lot of friends that live over there, so it's always a good time to catch up with a lot of friends."
Sons of Zion are also a part of this year's Maori Language Week where Kiwi artists are turning their songs into Te Reo Maori.
"We were first asked through our label Sony by Universal who thought our song was a New Zealand Anthem that deserved to be turned into a Te Reo song.
"We are pretty stoked with it. We are fortunate enough to have our own recording studio as well. It was pretty simple for us to get in there and just have the translator come in and make sure we're pronouncing the words correctly and you know, doing the song justice.
"We're definitely honoured to be involved in such a project and especially at a time like this when there is a lot topical issues involving Maori on the news and stuff.
"So to be able to present, you know a nice song of ours on an album full of such amazing kiwi bangers, we're pretty stoked about it."
He's looking forward to the fans reaction when hearing the new version of their song 'Drift Away'.
"Just a little snippet on Instagram that we put up has been going crazy, we're just happy to be a part of it.
"We're stoked to see such an awesome response and can't wait for the actual album to come out so I can hear the other artists as well."
Sons of Zion will also be heading back to the Bay in early 2020, to play at Bay Dreams.
"We were fortunate enough to play Bay Dreams about two years ago, and that was a pretty wild experience for us and to be back on the line up again is definitely not something we take for granted. There's a million other artists they could choose from because they've got such a big line up.
"We just can't wait to get back, especially in the summer as well. The whole place is just vibing, a festival like that really caters to a little bit of everything and hopefully we can deliver."
Over the next three or four months, Joel says they hopefully will have a complete project done.
"It might be a little while way but we're definitely working on new music to follow up with 'Come Home'. We've still got a few more singles we've got to finish and hopefully we'll have a complete project done by then.
"Then hopefully we'll be releasing it after that. So I'm going to be pretty busy trying to fit it all in with touring as well."
Sons of Zion will be playing at Totara Street on Friday August 9 from 8pm. Tickets are available from here:
SunLive has three double passes to Sons of Zion for three lucky readers who can tell us what song will Sons of Zion be releasing in Te Reo Maori?
Entries must be received by August 9.
Enter the competition here.
More on SunLive...