Smokefree and vapefree policy adopted in Hauraki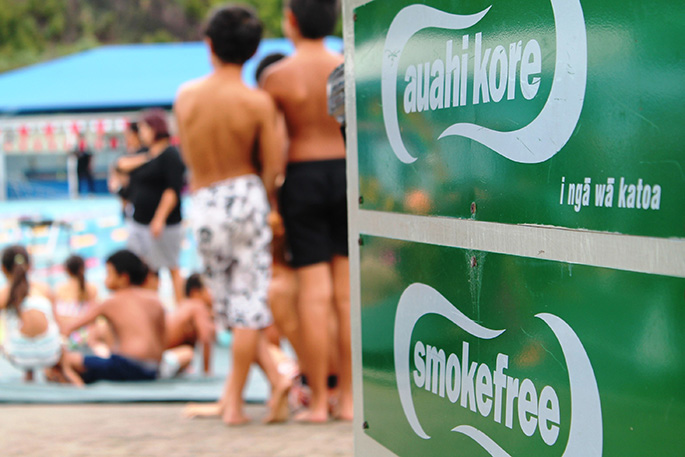 Hauraki playgrounds and sports fields are now smokefree and vapefree.
Council adopted its Smokefree and Vapefree policy at a meeting on July 31, after a seeking feedback from Hauraki district communities.
This means Council-owned sportsgrounds (including courts and turfs), children's playgrounds, skate parks, bus stops and shelters, entrances of Council offices and libraries and the Hauraki Rail Trail are now smokefree and vapefree.
Mayor John Tregidga says the aim of the policy was to encourage people to give up both smoking and vaping in an effort to improve the health and wellbeing of Hauraki district communities.
"This is about encouraging people to give up because we know the harm it does.
"It's also about encouraging people to be responsible because it's offensive to a lot of people."
Council included vaping as well as smoking because of concerns young people might be taking up vaping as an alternative to smoking and there were no studies showing the long term health effects of vaping.
Feedback about the policy was mainly supportive.
However, there were a few people who had concerns about making the Hauraki Rail Trail smokefree and vapefree.
Council decided to include the rail trail because of a potential fire risk. There were concerns fires may be started by discarded cigarette butts in areas of the trail that were difficult for firefighters to get to.
John says council wouldn't be enforcing the policy but will put up smokefree and vapefree signage in affected areas asking members of the public to avoid smoking and vaping in those areas.
"We're not proposing to take a heavy handed approach to this – if you want to smoke or vape it's your choice but we'll be asking you to please avoid the smokefree and vapefree areas.
"We'll be relying on you to respect the rules we make together, and to encourage others to respect them too, but we won't be enforcing them ourselves."
The policy was part of Council's goal of working toward a smokefree district, in support of the Government's goal of Smokefree Aotearoa 2025.
Council developed the policy after a 2018 Cancer Society survey in the Hauraki District showed most people agreed areas primarily used by children and young people should be smokefree.
More on SunLive...