Waikato uni CBD campus evacuated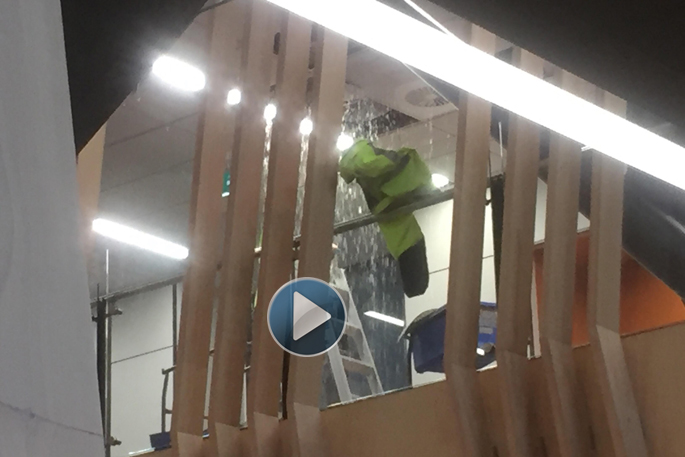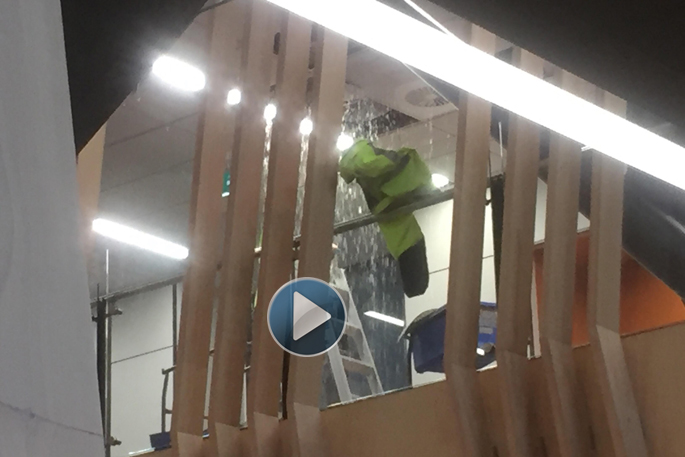 Click the image above to watch the video
The second floor of Waikato University's Tauranga CBD campus has been evacuated this afternoon due to flooding.
A member of the public at the university contacted SunLive in regard to the flooding, and they say it is likely to cause "very bad damage."
"It looks like a main pipe that burst.
"It went on for over 45 minutes."
The person says classes have been cancelled on the second floor.
University of Waikato's Senior Deputy Vice Chancellor professor Alister Jones says the air conditioning stainless steel connector broke.
"It's a bit like a washing machine or heat pump connector, and obviously it's a big building, so it means a reasonable amount of water came down.
"As a precaution we evacuated it so it didn't cause poeple any problems and until we were aware of what the situation was."
Alister says the clean up crew are working at the campus now, and classes will be fully operational tomorrow.
"While class schedules remain unchanged from Tuesday August 6, students should check information boards at the Student Hub upon arriving at campus this week to check for any changes in classroom locations."
Contractors are currently fixing the hose and drying out the carpets.
More on SunLive...