Everything you need to know in one place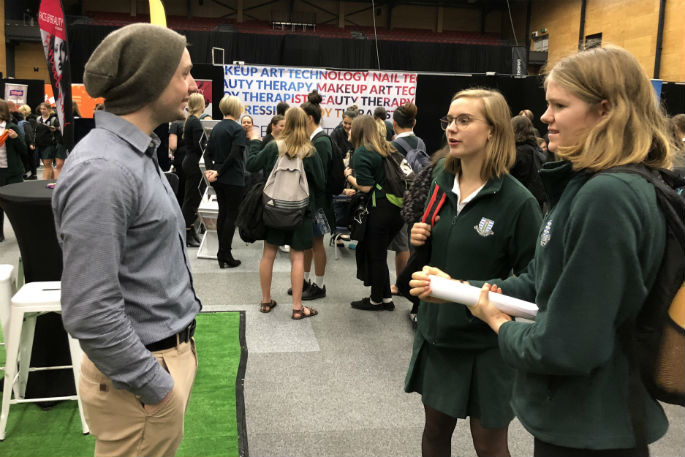 Get advice about your future career options from people already doing the job at Canvas Tauranga Careers Expo.
Which university is best? How do I get into the trades? Am I doing the right courses? Am I in the right job? Should I leave school now? Can I retrain? How can I make an impact?
Are your kids asking these types of questions? Or are you yourself considering changing your career path?
If you answered yes, then Canvas Tauranga Careers Expo 2019 is the expo for you!
August 9-10 will see Trustpower Arena filled with leading businesses from across the Western Bay of Plenty's diverse industry sectors, alongside New Zealand's best universities, trade and tertiary training providers. All there to help you find direction for your next career move.
If there's one thing you do... do this expo!
Don't miss this unique opportunity to ask those nitty gritty questions about your dream job and gain invaluable advice from people in the know! Whether you're a student, a parent looking to help their child explore their options, or someone considering the next step in their career journey, this free expo is for you!
Go to: www.canvascareers.co.nz for all you need to know, then make sure you're at the expo.
Canvas Tauranga Careers Expo is brought to you by Tauranga Rotary and Priority One.
More on SunLive...