Snow blankets NZ, including BOP + pics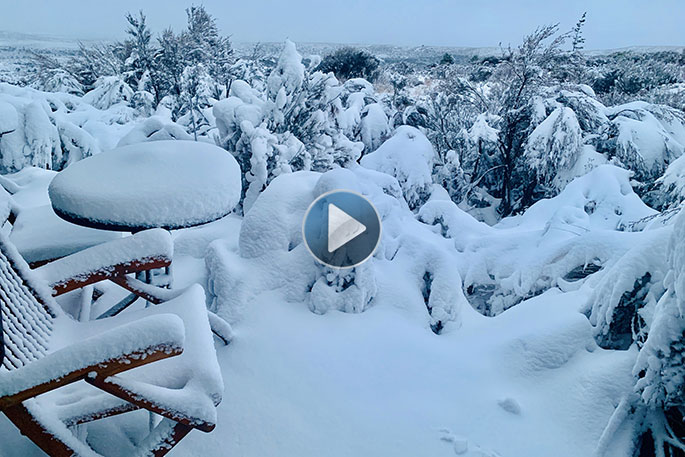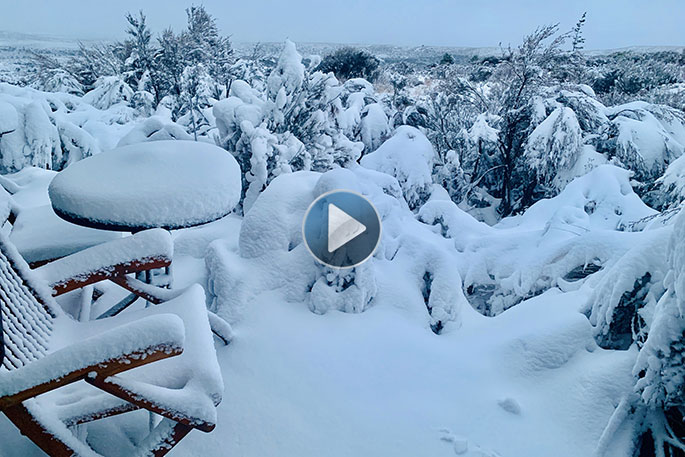 Click the image above to watch the video
Snow is blanketed a Bay of Plenty town.
Residents in Mamaku, near Rotorua, have captured the white stuff falling in the region overnight.
A video on the Mamaku Notice Board Facebook page shows snow falling overnight.
Temperatures are reported to be around two degrees in Mamaku, four degrees in Rotorua and seven degrees in Tauranga.
MetService meteorologist Peter LIttle says it is unusual for snow to fall in the BOP.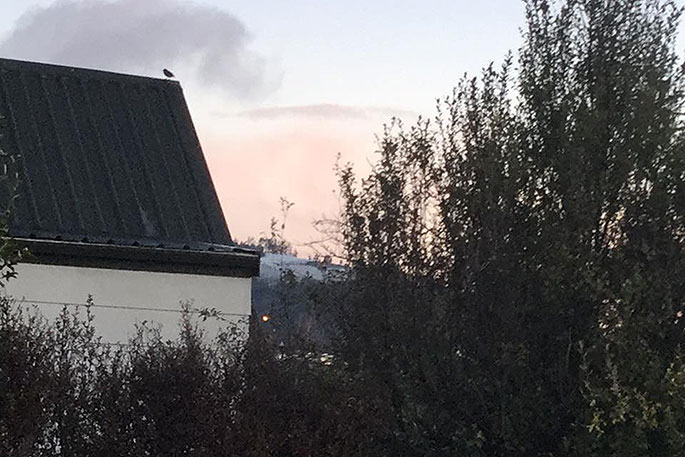 Snow on the hills around Rotorua. Photo: Sharon Handley.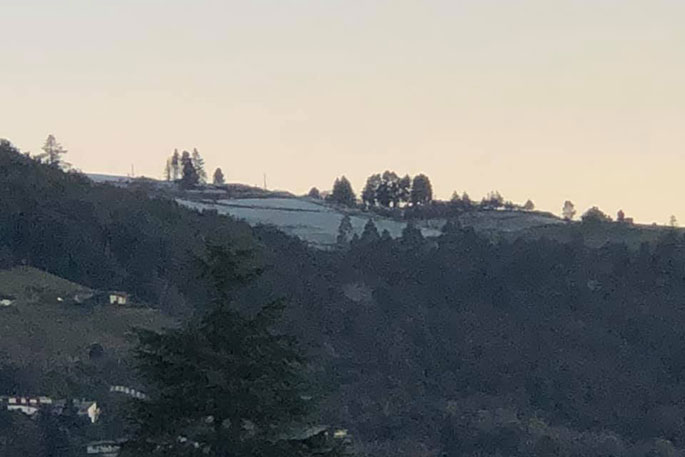 Photo: Shelly Jenkins.
He says a cold and showery southwesterly flow is covering the country today, bringing snow to low levels around the country.
The Desert Road is the Central North Island is closed due to snow today.
"We've reached peak cold now, the entire country is under the influence of a Southern Ocean sou'wester and while it does ease later today and Tuesday, next week New Zealand may have a repeat performance," says WeatherWatch.co.nz.
"Forecasters are already monitoring a possible deep low in the Southern Ocean next week helping dredge up a bbig Antarctic southerly. We'll continue to monitor in the days ahead."
Meanwhile, this week will see some improvements.
"While today is colder than average for many places (and tonight will be even colder) the week ahead will see rough weather easing and temperatures slowly lifting."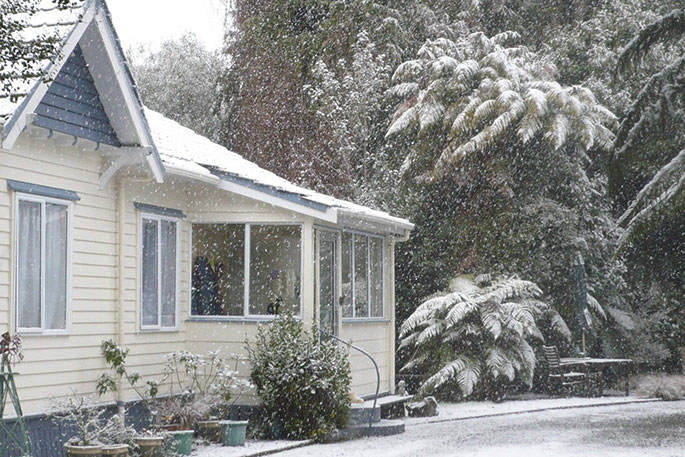 Snow in Mamaku in 2017. Supplied photo.
It has been two years since it has snowed in the BOP, with the last snow dump being recorded in 2017.
Is it snowing where you are?
Send photos to newsroom@thesun.co.nz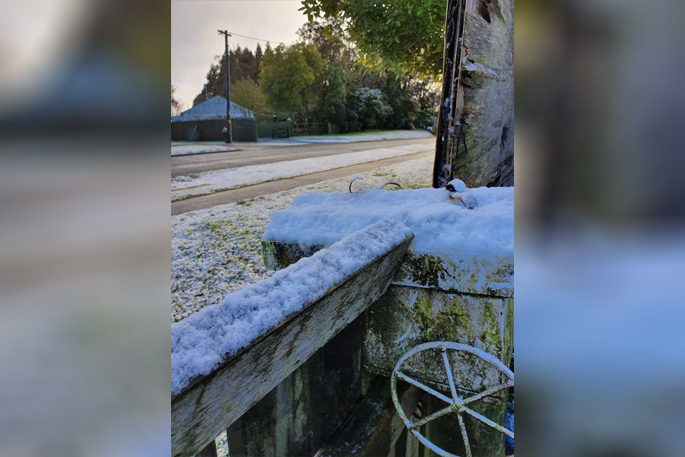 Snow in Mamaku. Photo: Fiona Montgomerie.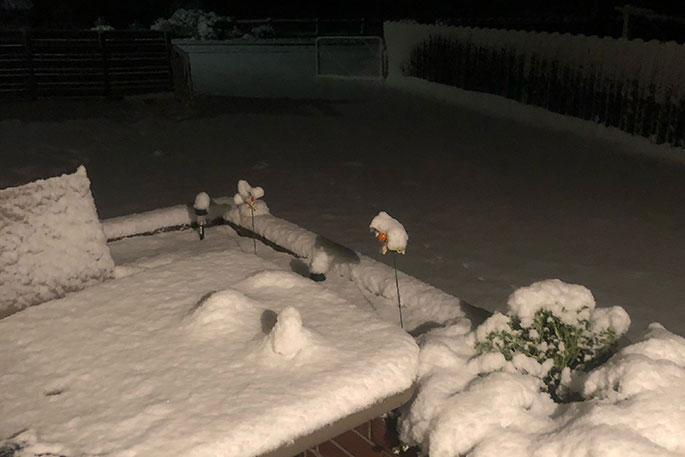 Snow in Riversdale, Southland. Photos: All Spark Welding Services Ltd.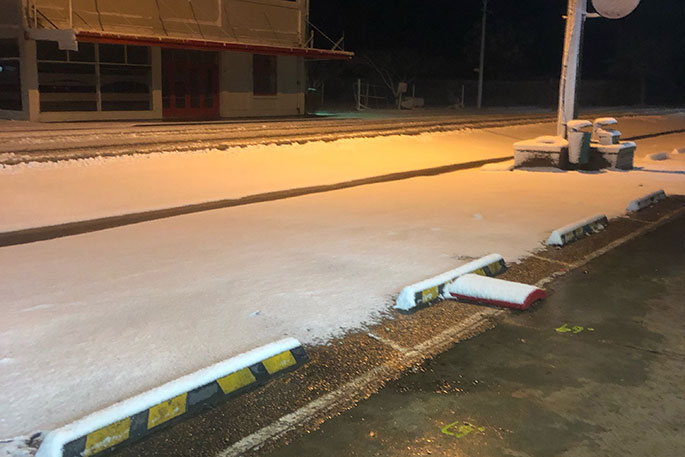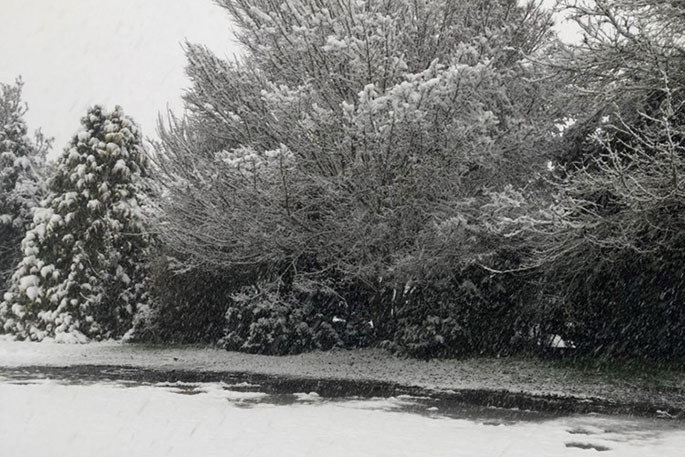 More on SunLive...