Speeding driver crashes at roundabout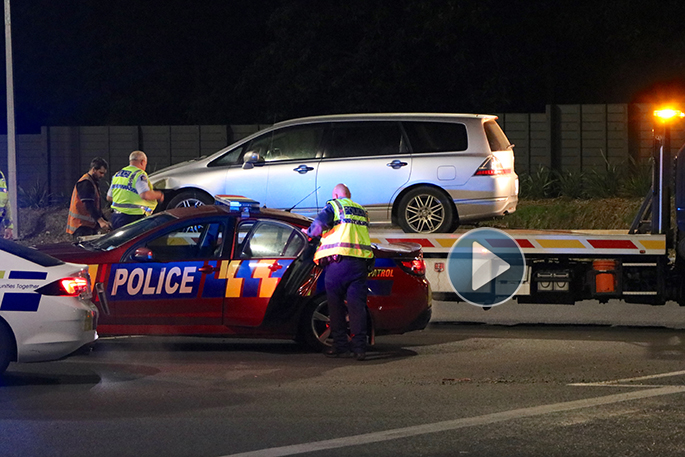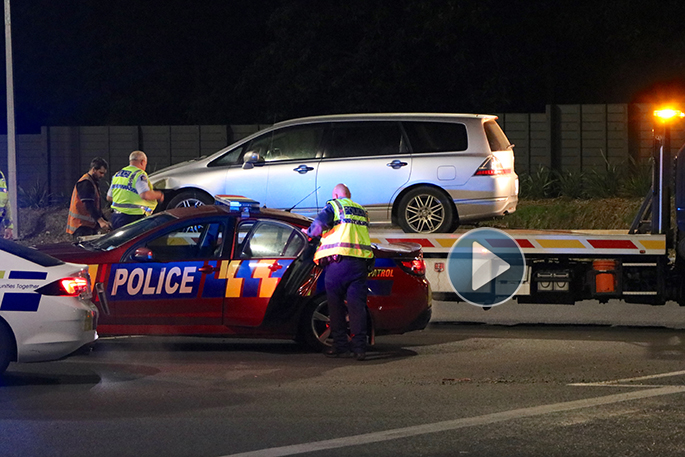 Click the image above to watch the video
A speeding driver is to appear in court on Monday after being apprehended by Police on Saturday night.
The driver crashed their vehicle, a Honda Odyssey, at the roundabout on the corner of Welcome Bay Rd and Te Puke Highway about 10pm on Saturday.
Police report that they observed a driver speeding through Te Puke on Saturday night.
"After failing to stop, Police initiated a pursuit but abandoned it a short while later as the person was driving on the wrong side of the road," says a Police spokesperson.
A resident living at the corner of Te Puke Highway and Welcome Bay Rd observed Police arriving and starting to set up road spikes.
"The person continued driving before crashing onto the roundabout corner of Te Puke Highway and Welcome Bay Road where police were about to set up spikes," says the Police spokesperson.
Police have taken a person into custody. That person is scheduled to appear in Tauranga District Court on August 5 2019 charged with failing to stop and driving while disqualified.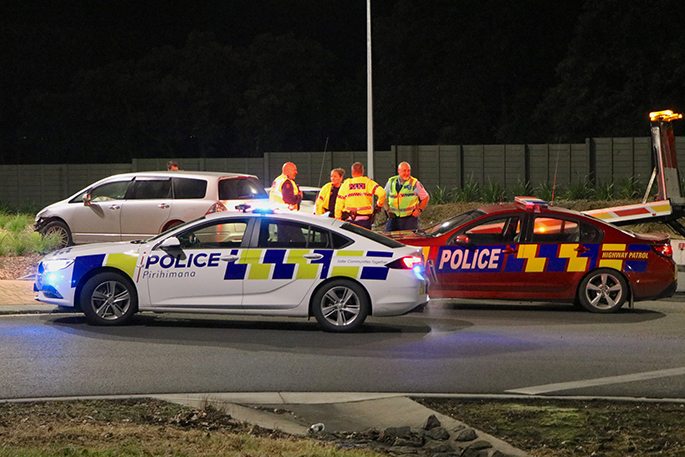 More on SunLive...