What's on – History, concerts and some rain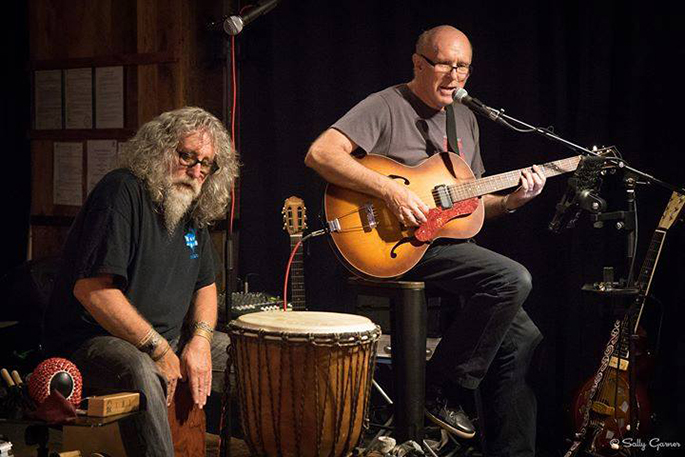 Kia ora and welcome to a rather wet winter Sunday.
Expect showers this morning, with mostly rain from midday to early afternoon. There will be one or two showers returning again towards the evening, with westerlies for most of the day.
It's a two-layer-clothing day, with an expected high of 14 degrees and an overnight low of 5 degrees.
For most of the coming week the weather is expected to be cloudy with showers and westerlies interspersed with fine spells. Overnight temperatures will drop below 10 degrees.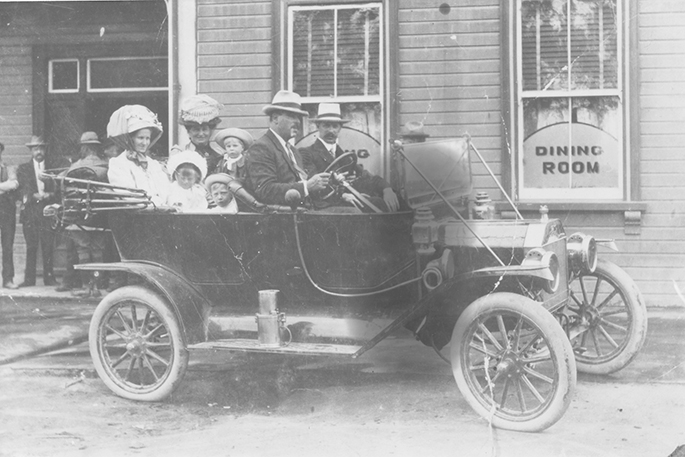 Photo: Montgomery family outside the Te Puke Hotel (c1910), courtesy of Jean Keating.
It's a great day to be indoors, so head along at 2pm to the Tauranga Historic Society monthly meeting in the hall behind Brain Watkins House, Cameron Rd, Tauranga. Guest speaker is Christine Clement with a montage of images of early Te Puke and Maketu. There is a $2 door charge which includes a nice afternoon tea. The organisation's library will be open with old journals displayed for sale.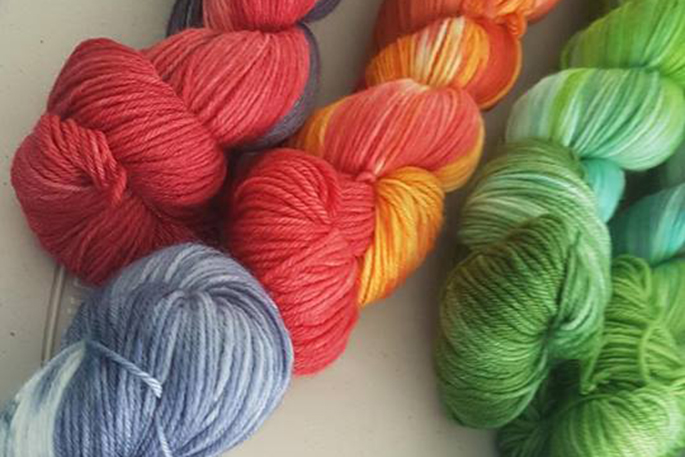 Ninja Knits are holding a Sunday hook up crotchet and knitting event at The Incubator Creative Hub from 9am – 12pm. More here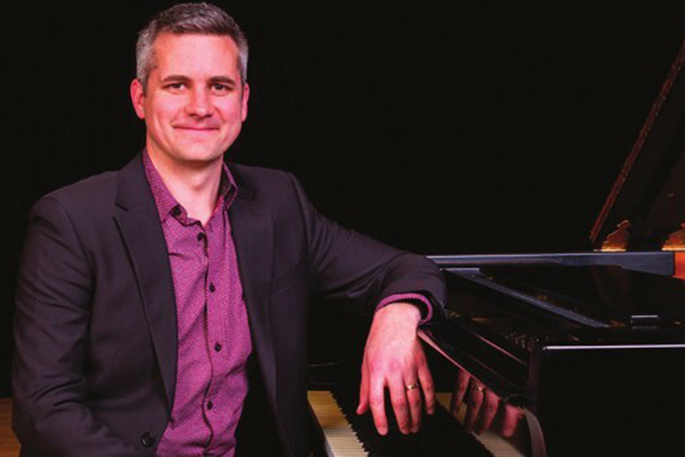 NZ pianist Chris Greenslade will be performing in the X Space at Baycourt Community and Arts Centre today at 4pm. Chris conducts and has presented research into the education of musically gifted children. His programme includes works by Schubert, Schuman, Debussy, Rachmaninoff and Beethoven. More information here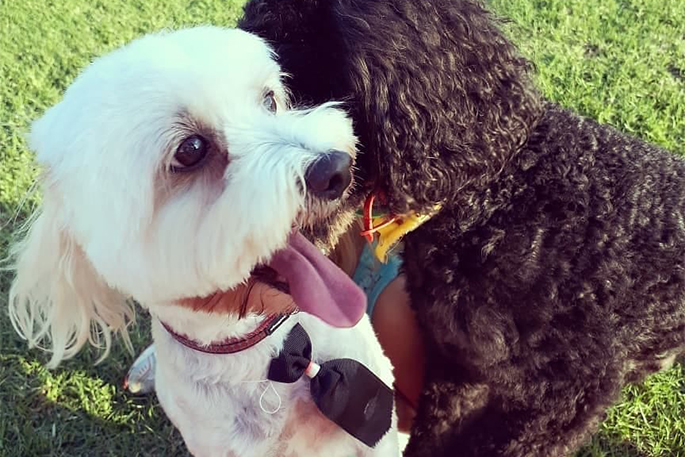 The Bay of Plenty 'Oodle' Club are holding a playdate for dogs at Fergusson Park at 2pm. For all dog breeds, and entry by gold coin donation.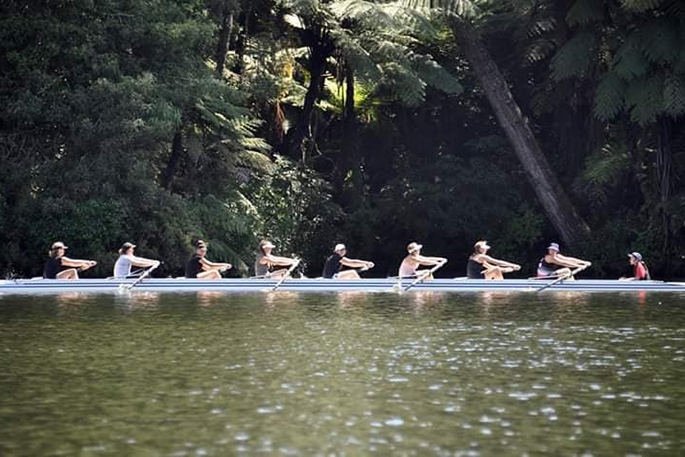 If you are interested in returning to rowing or giving it a go for the very first time, then come along to Tauranga Rowing Club from 8.30am – 11.30am at 300 Devonport Rd, where the Tauranga Rowing Club are hosting an Open Day. More here
Sunday Sessions with versatile bluesman Mike Garner and percussionist extraordinaire Warren Houston will delight lovers of the blues. They will be performing an eclectic mix of acoustic blues, ragtime, jug band, Americana and original songs on acoustic resonator guitars at the Social Club from 3pm today. More here
Also at the Tauranga Historic Village is the exhibition 'Tohorā Iti – Small whale', an installation by Elizabeth Haider at the Incubator Creative Hub. The exhibition opens at 9am. For more information click here
For more of what's happening today see below:
Bible Seminar
1:45pm Greerton Senior Citizen's Hall, Maitland St, Greerton. Title: Jesus' 12 Disciples - lessons for us. Interactive, Q&A. All welcome. Mary 573 5537
---
BOP Oodle Club
Monthly playdates for dogs! Fergusson Park 2-3pm, first Sunday of the month. All welcome. Gold coin donation.
---
Choral Evensong
St Peter's Chancel Choir lead Evensong service. Music including Ian Crabbe, Psalm 24, & Benjamin Cooke. St Peter's Church, Victoria Rd, Mt. 4pm. Free/koha.
---
Chris Greenslade Pianist
Classical music concert at Baycourt 4pm. Programme includes works by Schubert, Schuman, Debussy, Rachmaninoff & Beethoven. For tickets & info go to www.baycourt.co.nz
---
Friendship Force Travel Club
Enjoy international travel? Join our club. Be hosted by other clubs worldwide & host them. Ph Barbara 574 5711 or Jonathan 572 2091
---
Golf Croquet
Croquet Mt Maunganui, 45 Kawaka St Tues, Thur & Sun 8:45am for 9am start. New players & visitors welcome. Nev 575 5121
---
Home Based Christian Church
Join us for a one-hour sharing from the teachings of Jesus Christ. 7pm Papamoa Sports & Recreation Centre, 80 Alice Way. John 022 680 7705
---
Lion's Annual Book Sale
Books & jigsaws wanted for Tauranga Harbour City Lions late November book sale. Drop off points are Smith City Bethlehem Town Centre, Mitre 10 Cameron Rd, Golf Warehouse Chapel St & Gilmours at The Crossing. No magazines, Readers Digest or encyclopaedias. Ph 576 7105
---
Living Well Church
10am, Papamoa Community Centre. We are of different backgrounds & ages, joining together to celebrate the life we have in Jesus.
---
Sunday Stitch Workshop
Textile Art casual get together. Create treasures with Kristy Clegg. First Sunday of the month, 10am-1pm. $10. The Artery, Historic Village. Info @ www.theincubator.co.nz. Ph 07 571 3232
---
Taize @St. Georges
Join us for a contemplative service based on the style & music of the Taize Community, 7pm, 1 Church St, Gate Pa. http://www.stgeorgesgatepa.org.nz/ or https://www.facebook.com/GatePaAnglican/
---
Tauranga Organ Keyboard Society
Meets 1:30pm at Carmel Country Estate Social Centre, 11 Hollister Lane, Ohauiti. Play or listen. Organ EL900 or Clavinova 405. Ph June 574 2204
More on SunLive...