Donna Dinsdale wins fashion design awards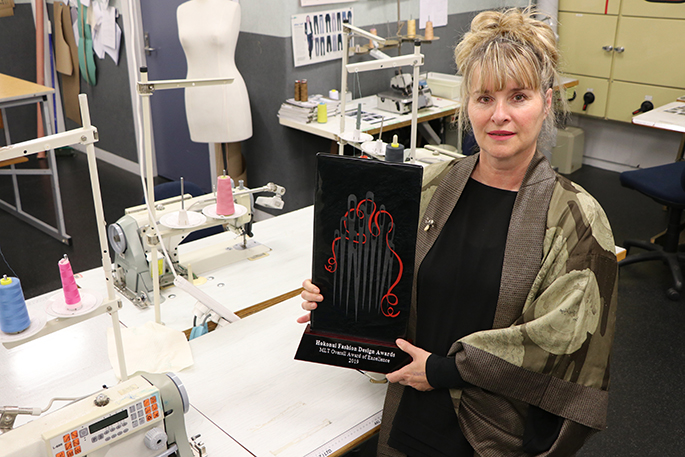 Donna Dinsdale has won the overall Award of Excellence at the MLT Hokonui Fashion Design Awards.
She is a fashion design tutor at Toi Ohomoi and wasn't at the awards night.
"It was so unexpected and I felt very humble," says Donna on hearing of her win. "I was at home and someone phoned me from the competition. I was overwhelmed that my entry had been chosen."
She had entered her design in the menswear section where it also won the menswear award.
"My design is inspired by a 1940s zoot suit. I used pre-loved fabric, vintage 70s. I had collected vintage fabrics with a good colour palette to create the converted zoot suit. It's very voluminous."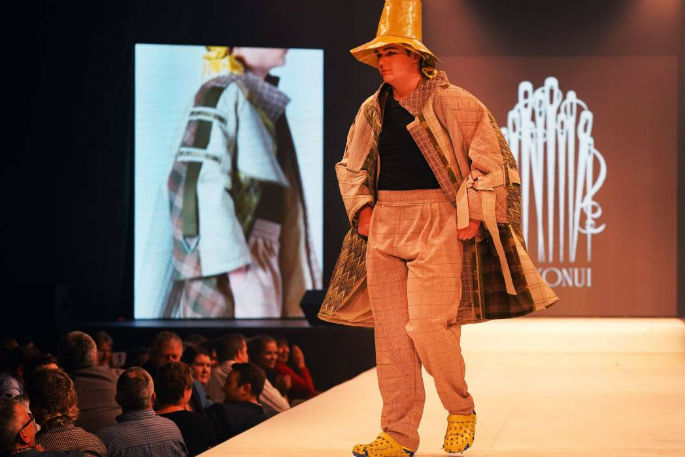 Overall winner of the Hokonui Fashion awards in Gore by Donna Dinsdale of Tauranga. Photo: John Hawkins
The jacket has plenty of detail with the tailored man's pant made to be loose.
"The jacket quilting follows the lines on the fabric. Quilting and puffer jackets are contemporary and I like mixing traditional and contemporary to create tension in my design. To create an urban street coat with a fresh design."
She topped the look with a mustard gold leather hat, and custom-painted the shoes to match.
"The hat is based on a fedora, a man's hat that's been exaggerated.
"You want excitement. The garment has been constructed to a very high level. I like to be unorthodox and I like the freedom that I can push the boundaries.
"As a fashion design tutor at Toi Ohomai, I'm working side by side with students and they inspire me. It's important that they see me involved in the fashion industry, and it's always great to be recognised.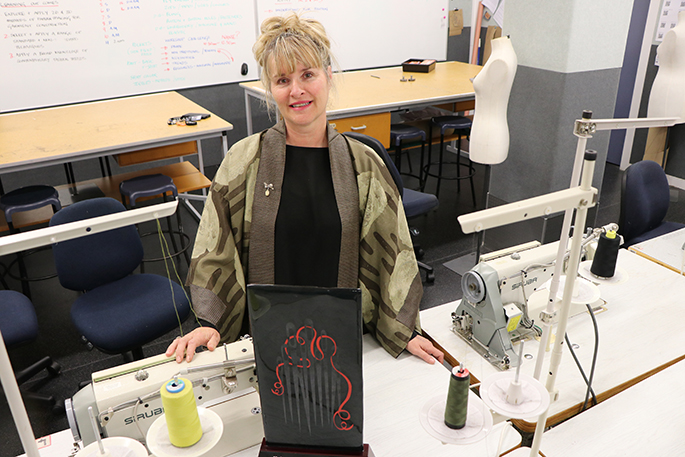 The awards were held in a packed Gore Town and Country Club, and had an international flavour this year, with My City collaboration from Wuhan Polytechnic in China, who work alongside the Southern Institute of Technology in Invercargill, winning the Collections section.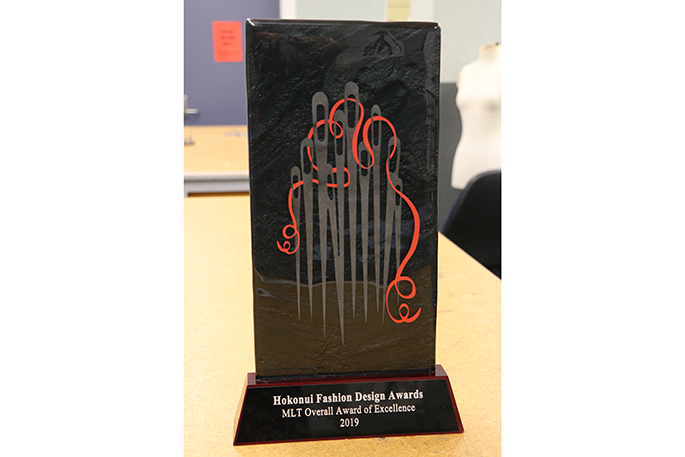 More on SunLive...