McCaw's heading to Tauranga for Gala Dinner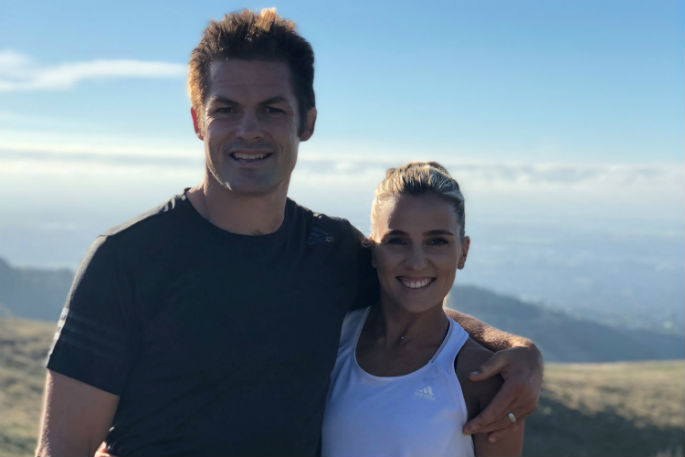 Richie and Gemma McCaw are headlining The Tauranga Gala Dinner taking place at the Trustpower Arena on Thursday, August 29.
Gemma, who is originally from Tauranga, says she is looking forward to returning home for the dinner, which both her parents and grandparents are also attending.
"We had to keep a couple of family behind to babysit while we have a night off and head to the gala dinner for the evening," says Gemma.
The couple will take part in a Q&A with the audience, where they will share experiences about their sporting careers and more recently, becoming parents.
"Rich is very experienced with his speaking and I'm sure it will be a lot of fun," says Gemma.
The two are most renowned for their sporting achievements; Richie captaining the World Cup winning All Blacks in 2011 and 2015 and Gemma playing for the Black Sticks hockey team for almost a decade and competing at three Olympic Games.
Gemma admits since the birth of their daughter Charlotte in December last year, both her and Richie's perspective on life has changed.
"When we are athletes you are thinking about your training and the game, if you don't play well you are worried about it all week, it's that pressure.
"When you have a baby, it makes you realise how much love you have for them and, dare I say it, that sport is just a game.
"At the end of the day coming home to your family is the most important thing."
To hear directly from Richie and Gemma and to enjoy an evening with sumptuous meals, guest speaker insights, a charity auction and entertaining performances, visit: www.taurangagaladinner.co.nz
The Tauranga Gala Dinner is one of the Bay of Plenty's ultimate corporate entertainment events, and only one silver table and fewer than five bronze tables are left.
More on SunLive...