Saturday's national forecast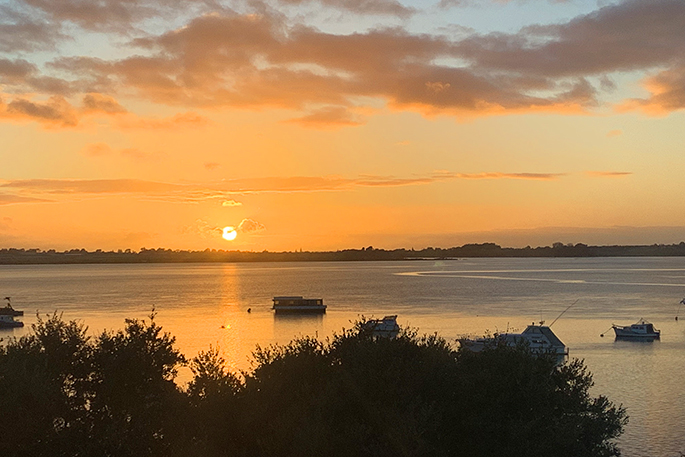 A cold southwesterly airflow lies over New Zealand today. A front hits the lower South Island later this afternoon and evening reaching the upper South Island overnight.
In the Bay of Plenty, Northland, Auckland and Waikato there will be cloudy areas and occasional showers.
The Bay Of Plenty may stay fairly dry all day but there is the risk of a shower spreading from the west at times, especially for western Bay Of Plenty. There will also be be southwesterly winds.
In the western North Island including central North Island expect morning showers which may be heavy with small hail then easing. There may be some sun breaks through at times by midday. Watch out for snow flurries to 600m in the morning lifting to 800m around midday. There will also be fresh west to southwesterly winds, strong about coastal areas especially in the morning.
In the eastern North Island, expect morning showers. These may be possibly heavy with small hail but then sunny areas will be increasing in the afternoon, and fresh southwest winds easing in the evening. Gisborne may stay fairly dry.
For Wellington, morning showers will clear with sunny areas increasing, and southerlies tending northwest in the afternoon.
For Marlborough and Nelson, early rain and showers will clear with Marlborough becoming sunny in the morning, and light winds tending northwest in the afternoon. Nelson has a mostly sunny day with southwesterlies easing in the evening. High cloud will be developing from afternoon for both regions.
In Canterbury early showers will clear then the day will become mostly sunny, and a late evening or overnight southwest change will bring rain.
On the West Coast there will be a dry morning for most, with showers about Fiordland however these will turn to rain in the afternoon with heavy falls. Showers will move into north Westland during the afternoon and turn to heavy rain in the evening. There will be west to northwesterly winds changing to southwesterly later in the day.
For Southland and Otago, there will be thickening high cloud, with late afternoon rain moving in with a chance of heavy falls and hail as northwesterlies change from a breezy west to southwest. Rain will move into Otago in the evening and will ease back to showers overnight with snow flurries lowering to 300m.
Weather Analyst Aaron Wilkinson - WeatherWatch.co.nz
More on SunLive...