Tauranga's Dr Cheese enters the Moo & Brew awards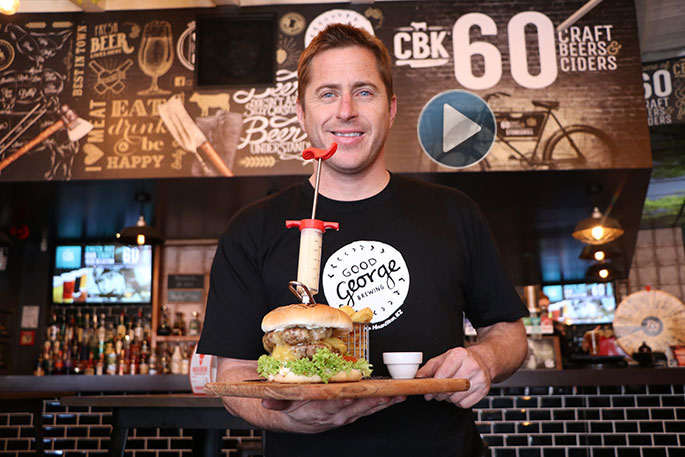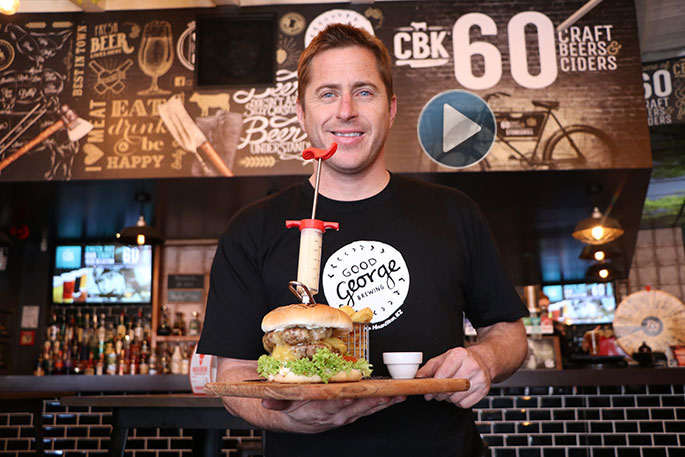 Click the image above to watch the video
Bay of Plenty restaurants are joining those from Auckland to Riverton in putting their hat in the ring for another Good George Moo & Brew competition.
"We realise there's a need to pair craft beer with food that's equally considered, and produced with care and attention," says the organisers of the competition.
"There's something natural about seeking a crafted dish to live up to your beer, and something even more natural about doing so with burgers."
Forr the month of August, 24 bars and restaurants from Auckland to Riverton have put their hat in the ring for another Good George Moo & Brew competition.
The criteria this year, think outside the box.
Entries received have included ingredients from surf to turf, sweet to savoury, and everything in between.
"All dishes have been carefully produced by chefs at venues that pour Hamilton's own Good George beer and cider, and parings we've seen have been more creative than ever.
"We have been amazed by the creative entries received this year for Moo & Brew, including ways customers can interact with their dish.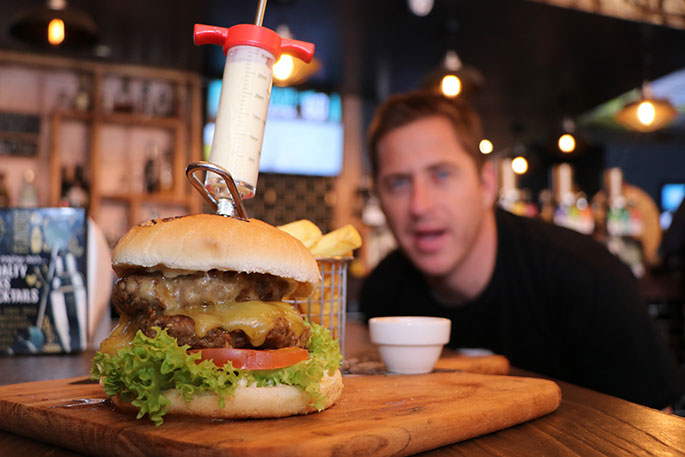 "Take for example, CBK Tauranga's Dr. Cheese Burger, which sees customers inject a syringe of gooey liquid cheese into the heart of their double beef patty burger."
Other notable mentions include the use of delicious ingredients like kimchi, grilled pineapple, fermented carrots, and pickled kohlrabi.
"We've also seen a number of venues utilize the beers and ciders in the cooking process like Stout braised beef cheek, Plum Cider chutney, APA brined chicken, and Pilsner thermidor sauce.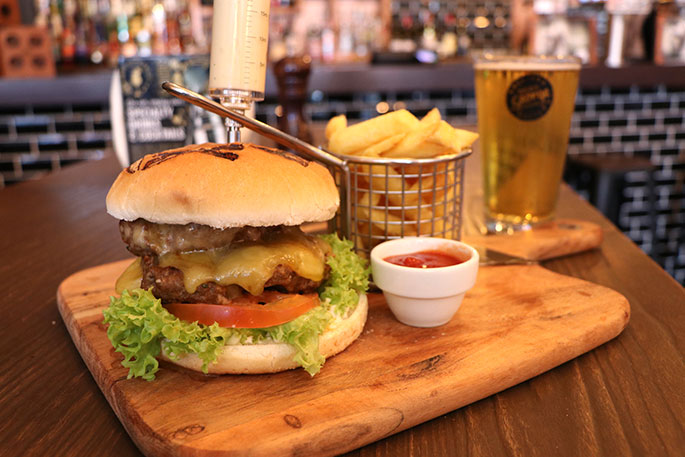 "We at Good George are proud to have our beers and ciders thoughtfully paired with dishes and look forward to getting the team out and trying a few.
"Social media will be the key driver for this competition, with a dedicated Moo & Brew Facebook page being utilized, a chatbot survey to rate each burger you try, as well as the hashtag #beerandburgermatch for followers to keep up to date."
www.goodgeorge.co.nz/moo&brew
www.facebook.com/moobrewnz
Participating Restaurants
Auckland
Craft House Mission Bay
Waikato
The Local Taphouse
Good Neighbour
Cook Street Social
Good George Dining Hall
Good Union
Camarosa
Hayes Common
George's Beach Club
Bay of Plenty
CBK Rotorua
CBK Tauranga
Cornerstone Bar and Eatery
Terrace Kitchen
Good Local Pyes Pa
Good Eastern Taphouse
Anann Pineapple Pub
Okere Falls Store
The Wagon
Flock Kitchen & Bar
Papa Mo's
Whanganui
Rutland Arms Inn
South Island
CBK Dunedin
Riverton Beach House
CBK Kaiapoi
More on SunLive...