Squash champs underway in Tauranga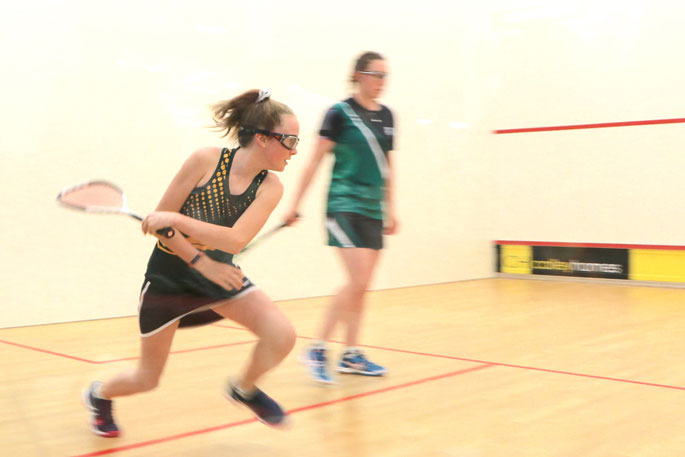 The Bay of Plenty is hosting the 35th New Zealand Secondary Schools Squash Championships this weekend.
The event starts today and runs all weekend at the Devoy Squash and Fitness Centre along with supporting venues Mount Maunganui and Te Puke Squash Clubs.
This event is the single largest squash tournament in New Zealand which Devoy Squash and Fitness has successfully secured the hosting rights for, for three years.
This year there are 52 teams participating from all over New Zealand, with teams being made up of seven players, as well as coaches, managers and supporters coming to the BOP.
Tauranga has only hosted the event twice before, the last time back in 2012 after the opening of the new club facilities.
This was also the first year that Tauranga Boys' College won the title which was held for three consecutive years before passing it over to the current trophy holders Westlake Boys High School who have held it for the past four years.
The last time a Bay of Plenty girls' school has taken hold of the title was Te Puke High School in 2009.
With 20 girls teams in the running, there will be tough competition. Tauranga Girls' College A team is currently seeded 9th heading into the event; Katikati College is seeded 12th, Papamoa College is seeded 17th and Tauranga Girls' College B team is seeded 19th. All these teams are made up of Devoy Squash and Fitness club members. Tauranga Boys' College A are currently sitting 2nd seed followed by their B team who are 6th seed. Aquinas College also have a team in the event seeded 32nd.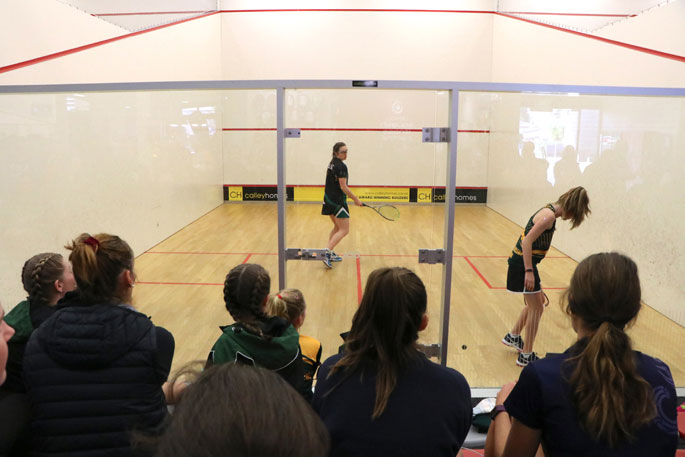 Spectators watch on at the Devoy Squash and Fitness Centre. Photo: Daniel Hines/SunLive.
Devoy Squash and Fitness Centre president Michelle Oldfield says the tournament is 'absolutely massive'.
"It's the single biggest squash event in New Zealand, and we last hosted it in 2012, so to bring it back to the Bay it's very exciting.
"We have 52 teams that have travelled from all over New Zealand, so to bring them all here to Tauranga for the weekend, it's fantastic."
Katikati College is one of the many Bay schools taking part in the national tournament, and teacher in charge of squash Rebecca Astwood says she has taken the team to Palmerston North over the last few years where the tournament was previously held, however the team are happy this year to have a near home advantage.
"It's an awesome event, the kids love it.
"We struggled to get a team together because you have to have five, but we have taken three year sevens, one year nine, a year 10 and a year 11.
"It is a great experience for them, and just to see the teams from all around New Zealand, and to hear Susan Devoy speak this morning, it's just great."
The event starts with an opening ceremony at 9am Friday morning at the Devoy Squash and Fitness club and then round 1 begins from 10.30am and running into the evening Friday.
It starts at 8am on Saturday for a full day, then straight back into it from 7.30am Sunday morning with prize giving scheduled at 2pm.
More on SunLive...