A taste of Tauranga for the month of August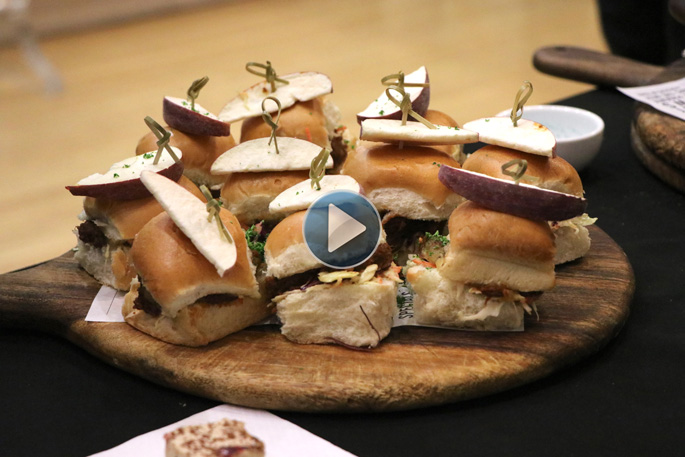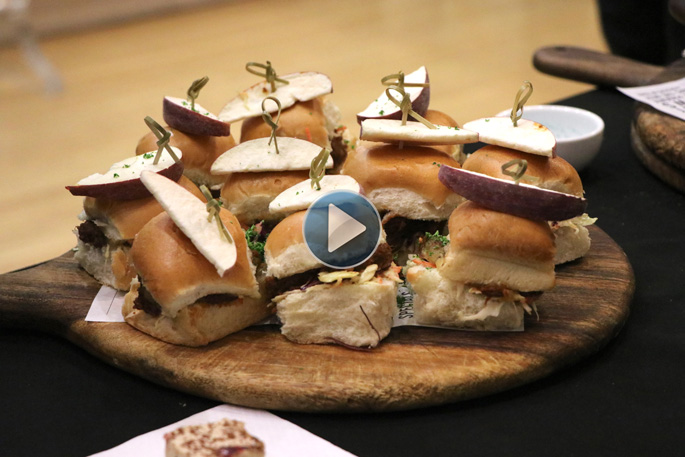 Click the image above to watch the video
Taste Tauranga is officially underway for the month of August.
Downtown Tauranga is putting on lots of events and activities for foodies of all kinds to enjoy.
The month long event kicked off on Thursday night, with a launch event with different eateries handing out samples of what they provide at the Tauranga Art Gallery.
Throughout the month of August there will be Tapas Trails, whiskey tasting, the opportunity to meet local brewers, a brand new burger competition and much more.
Downtown Tauranga event coordinator and member liaison Millie Newitt says it's really exciting to see so many people supporting the city centre and the hospitality sector.
"The burger competition is new this year, over 13 businesses are putting on a burger and the public have a chance to vote for their favourite. We'll also have The Rock judging their favourite as well.
"We've also got events, over 30 happening and they are all on the website. Last year they did book out really quickly so I would get in their fast."
Millie says her favourite part about Taste Tauranga is the celebration of our hospitality sector.
"You really get a taste of what's so unique about each place whether it is the burgers at Rye or it's the Tapas Trail, and you see how social this can be, you get to interact with the eateries and the people behind the food."
Owner of Robert Harris in Tauranga, Aeilidh Mikkelsen says Taste Tauranga is a great way to meet new people.
"It's good to see lots of different people, and lots of different businesses. We have only been with Robert Harris for a couple of months, since February, so now it's a good opportunity to meet other local businesses and show people what we have and the changes we've made."
Mayoral candidate Tenby Powell and his wife Sharon Hunter also attended the launch, and Sharon says for her, it's all about getting to meet a whole lot of new people.
"With my family, we cook, we make a mess, we laugh too loud, drink a bit much, make more mess and that's to me what communities and families look like and so to be here, I've met a whole lot of new people, it's so nice and to do it around food is the easiest way," says Sharon.
Owner and founder of Real Rad Food Hannah Mellsopp gave a presentation at the launch and says it's such a humbling experience to have.
"I'm such a passionate foodie and to be asked to be speaking to a room full of other passionate foodies, and some really key people in the community has been really an awesome opportunity for me to have.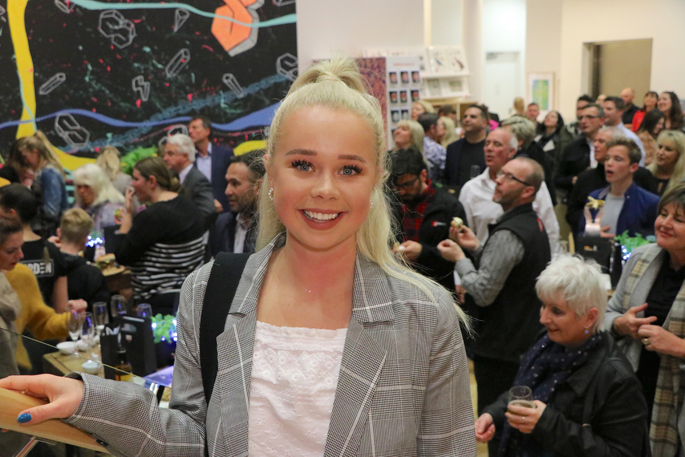 Owner and founder of Real Rad Food Hannah Mellsopp.
"I cannot wait for the tapas night, I'm a huge nibbler so it'll be awesome. I'm also doing a workshop with Pluto and we are going to be talking all about gut health and also we are going to be rolling some Bliss Balls for people that come along."
She also gave a bit of a sneak peek into what is to come for her business.
"It's pretty under wraps at the moment, but it will be something that you can add to your smoothie."
Real Rad Food has seen some growth over the past year, and Hannah says she has always been aware of the fact that she wanted to grow sustainably.
"I always wanted to be able to keep up with the demand for our product, so it's been a series of tipping points that I've tried to just really make sure that I'm aware of and making sure that we are investing into some machinery when possible, we're not over investing and we are also not running behind with where we should be at."
Tauranga City Mayor Greg Brownless was also in attendance at the launch and says events like these are great for the city.
"Everybody knows things are a bit slow at the moment with all the construction around the place but it's still a great place to be.
"Good on these restaurants, retailers and groups that have got together and put this festival on, it's going to attract people downtown and when they get here they are going to have a good time as well.
"So I encourage people to get out of their houses, come down to Downtown Tauranga and support these restaurants, try something a bit different and get good value as well.
"It's be great to see people supporting it, the people that have gone to organise it have done a great effort and they've put of great deals, let's get out there and support them."
More on SunLive...