Minister explains what ROVE means for BOP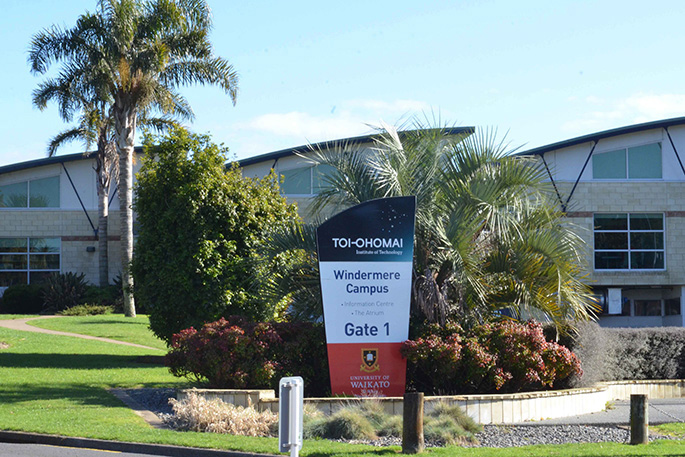 With a shortage of skilled workers across sectors from agriculture to construction, horticulture to tourism in the BOP, the latest ROVE announcement is expected to bring more opportunities to the region.
Education Minister Chris Hipkins announced a reform of vocational education on Thursday.
He says vocational education, trades training and on-the-job training have been allowed to drift for too long. These are long-term challenges that this government is committed to fixing.
Over the years generations of Bay of Plenty people have learned their trades via work-based apprenticeships or by studying at local providers such as Waiariki Polytechnic and more recently, Toi Ohomai, Chris says in a statement provided to SunLive.
"Innovative institutions such as Te Whare Wānanga O Awanuiarangi and Te Whare Wānanga O Aotearoa have also served local learners."
Chris says throughout the BOP there is a shortage of skilled workers across sectors from agriculture to construction, horticulture to tourism.
"Recruiters report that they are struggling to keep up with demand. Meanwhile, automation is transforming the way we work and live.
"That's why we are unifying the vocational sector and partnering with local communities, employers and iwi.
"Our reform of vocational education is about empowering Bay of Plenty people, addressing a long standing skills shortage, and creating better opportunities for locals."
Chris says now is a great time to enrol or to apply for an apprenticeship.
He says employers are crying out for skilled workers from tradies, horticulture experts to hospitality workers: the jobs are there.
"The decisions we announced will ensure that not only will this continue for future generations, but that vocational training will be stronger, more sustainable and targeted to what local people and the local economy needs now and into the future.
"Importantly, our commitment to Bay of Plenty people will be passed into law.
"In coming months, I will introduce legislation giving present and future generations a guarantee that successive Governments will be responsive to the regions and preserve a strong network of regional campuses."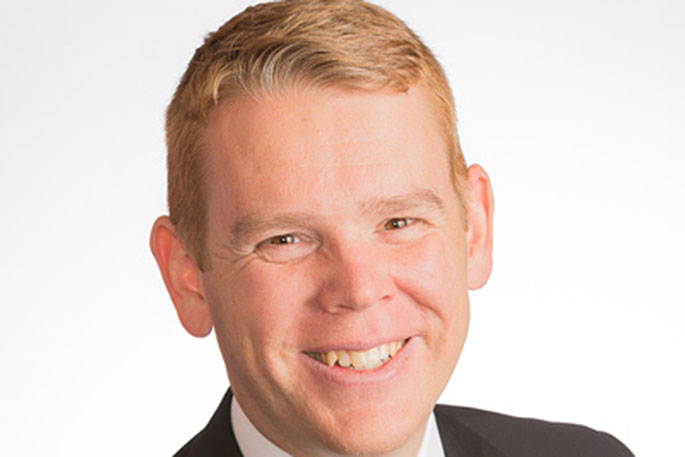 Education Minister Chris Hipkins. Supplied photo.
Workforce Development Councils will put industry in charge and provide skills leadership across sectors.
While Regional Leadership Groups will be empowered by local communities to ensure their needs are met, says Chris.
"We will ensure our reforms include iwi and Māori as key partners by setting up Te Taumata Aronui, the first Māori-Crown national tertiary education group of its kind. Toi Ohomai's Mana Ōrite Tiriti relationship with local iwi has been a really successful model in this respect.
"So much has changed since the first apprentices turned up to work more than a century ago or since Te Arawa's renowned tour guides welcomed our first overseas visitors and helped establish New Zealand's tourism industry.:
He says right now automation is happening at a rapid, unrelenting pace and we must ensure our children are prepared for the future."
From horticulture – where the Bay of Plenty is home to 80 per cent of the nation's multi-billion-dollar Kiwifruit industry – to geothermal power, to seafood, honey and of course tourism: the region's economy is diverse and booming.
"From Rotorua to Tauranga to Whakatāne, this incredible region boasts an economy and lifestyle that is unique and world leading. It makes sense to help upskill locals to both work in and lead the regions' economic future.
"The Bay of Plenty's Māori economy is home to some of New Zealand's leading iwi enterprises – such as Miro, Te Awanui Huka Pak and the Matai Pacific Iwi Collective. Iwi leaders tell us that when they talk about a long term investment, they are talking about those who have gone before and those yet to be born: they plan in terms of generations not just annual returns," says Chris.
"Similarly, the changes are also about helping to build a legacy for future generations of Bay of Plenty people. We know as a nation that our economic and social potential cannot just be focused on our big cities.
"We want New Zealand to thrive, but that cannot happen unless the regions thrive. This is a once-in-a-generation opportunity to help make that happen as we respond to the changing nature of work in the 21st Century."
Toi Ohomai supports ROVE announcement
Toi Ohomai staff, alongside the Executive Leadership Team, watched the announcement outcome of the Reform of Vocational Education (RoVE) together across the five campuses via Facebook live stream.
The announcement outlined the Government's decision for the future of vocational education in New Zealand.
"Thursday's announcement, and the decision to unite all ITPs, does not come as a surprise to us as we have been heavily involved in the consultation process," says Toi Ohomai chief executive Dr Leon Fourie.
"We believe that these decisions will result in future proofing the vocational education training system, which brings on-and-off job training into one seamless and connected system.
"Toi Ohomai supports any changes that will ensure that students continue to receive the highest standard of learning experience, irrespective of whether they choose to study on campus, on the job or online."
Leon says they will safeguard the sector and strengthen the voice of the industry through Workforce Development Councils that will decide whether a programme or course is fit-for-purpose and what mode it should be best delivered.
"The announcement of the establishment of Te Taumata Aronui is particularly exciting to see as this aligns closely with our commitment to a Mana Orite Tiriti relationship with the Iwi of our region and the institute's governance relationship with Te Kahui Matauranga.
"As with all ITPs, Toi Ohomai has experienced the challenges of operating within a funding model that is not-fit-purpose; the ITP sector as a whole has been in survival model for quite some time. We are therefore disappointed that the announcements did not signal significant change to the funding model in the short-term. However, it was heartening to hear the Minister acknowledge the high costs associated with regional delivery and his desire to establish a funding model that is more about quality than it is about volume"
"The announcement gave the green light for ITPs to continue capital developments aligned to the intentions of the reform.
"We are particularly happy with this as we have a number of significant developments either planned or underway at our campuses across the Bay of Plenty and South Waikato."
Toi Ohomai Council chair Cathy Cooney says this is not their first major change.
"We will take the lessons learned from our merger only a few years ago to guide and support our team through this process.
"We are proud that during our merger we were able to retain a 91 per cent student satisfaction rate, and we will work together to ensure that the impact on our students is as minimal as possible.
"I have no doubt that the resilient and adaptable Toi Ohomai team will continue to deliver high quality learning to our valued community, while these changes are taking place in the background.
"We are committed to ensuring we hand over Toi Ohomai to the Subsidiary Board of NZIST in April 2020 in the best possible position, ensuring the future-readiness of the organisation."
More on SunLive...