Oropi Road to be open by end of today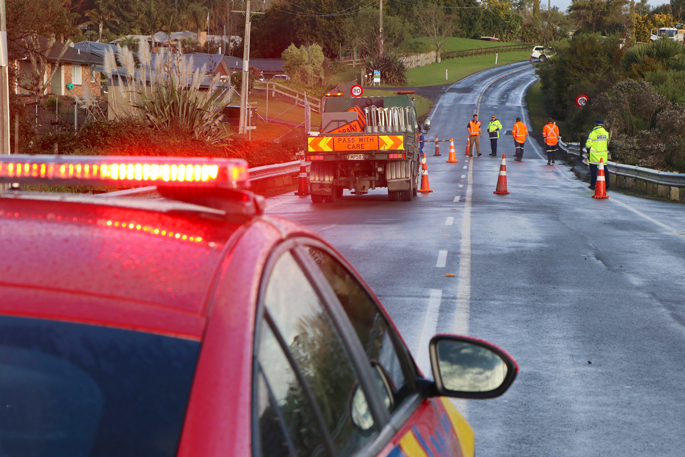 By the end of today, a temporary solution will open Oropi Road, between Cheyne Road and Oropi Stream Bridge, to one lane of traffic.
A Tauranga City Council spokesperson says a stop/go system will be in place.
"Further invesigations and testing is required to determine a permanent repair.By the end of tomorrow, we should know how long it will be before the road is fully reopened to traffic.
"In the meantime, temporary traffic management remains in place. Cyclists and pedestrians can pass through the area with care."
Oropi Road was closed yesterday afternoon after a sinkhole formed under the Oropi Stream Bridge.
The sinkhole was caused by gradual erosion.
A geotechnical engineer was onsite this morning and completed a site assessment.
More on SunLive...