It's August - Yes, the days ARE getting longer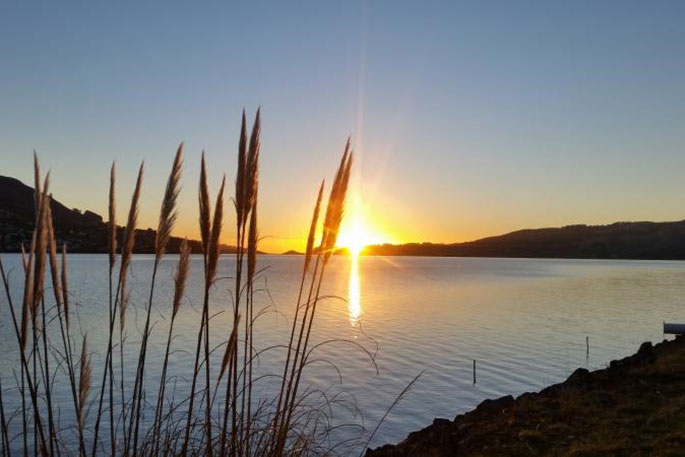 Winter can be a gloomy time and sometimes leads to depression, which is why we have some positive news - the days are getting longer already!
Northern New Zealand now has over 10 hours of available sunlight every day, while Southern New Zealand has gained almost 1 full hour of extra sunlight since the shortest day of the year back in June.
"Once we reach September we roughly gain an extra 20 minutes of sunlight each week, then of course daylight saving kicks in late September and we get another hour of sunlight at the end of the day - just several weeks from now," says WeatherWatch.co.nz
"Also, we're now officially finishing the Solar Winter - the 12 weeks of the year with the least amount of available sunlight (six weeks either side of the shortest day of the year) which means it ends this week in the Southern Hemisphere.
"Of course, just because the sunlight is now coming back doesn't mean the warmth does too. The next two weeks are traditionally part of the coldest of the year, so you may need to wait a couple more weeks before you really feel more of a spring in your step.
"Also, snow storms and frosts are a normal part of spring weather - so they may continue off and on right through until October."
From north to south, here's how much longer our days are now getting when we compare sunrise/sunset for August 1st with the shortest day fo the year which was several weeks ago on June 22...
AUCKLAND
Sunrise: June 22: 7:33am. Aug 1: 7:19am
Sunset: June 22: 5:11pm. Aug 1: 5:35pm
Gained: 29 minutes extra sunlight
WELLINGTON:
Sunrise: June 22: 7:47am. Aug 1: 7:29am
Sunset: June 22: 4:48pm. Aug 1: 5:28pm
Gained: 38 minutes extra sunlight
CHRISTCHURCH:
Sunrise: June 22: 8:03am. Aug 1: 7:43am
Sunset: June 22: 4:59pm. Aug 1: 5:28pm
Gained: 49 minutes extra sunlight
DUNEDIN:
Sunrise: June 22: 8:20am. Aug 1: 7:58am
Sunset: June 22: 4:59pm. Aug 1: 5:30pm
Gained: 53 minutes extra sunlight
More on SunLive...