Oropi Road still closed after sinkhole forms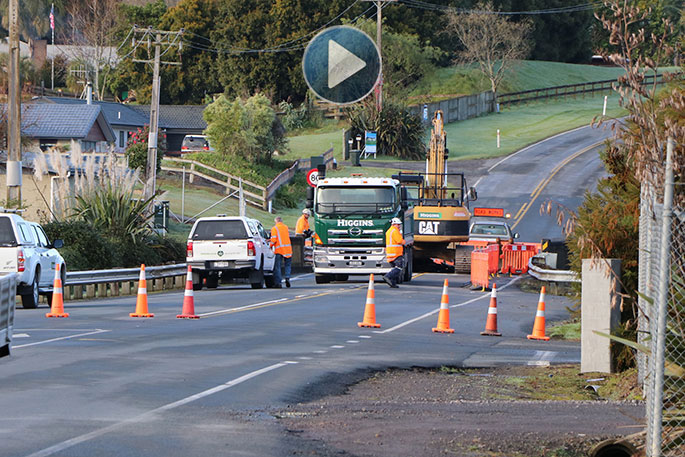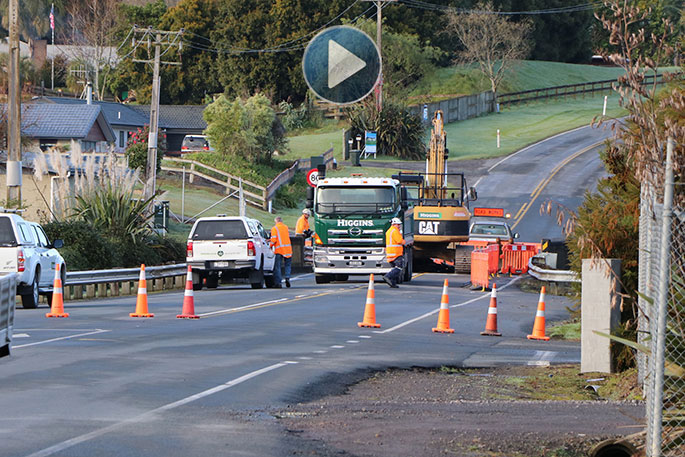 Click the image above to watch the video
Oropi Road remains closed this morning after a sinkhole formed under the Oropi Stream Bridge on Wednesday afternoon.
The road is closed between Cheyne Road and Oropi Stream Bridge.
The sinkhole was caused by gradual erosion, says a Tauranga City Council spokesperson.
"At this stage we are unsure when the road will reopen. A geotechnical engineer will complete a site assessment today, which will provide a better idea of the timeframe.
"Traffic management is currently in place to redirect vehicles. We are unable to open one lane to vehicles as the sinkhole is in the middle of the road and it would be too dangerous for vehicles to pass. However, cyclists and pedestrians can safely pass through the area. Vehicles can still access Renner Park Golf Course."
Council says there is no impact to Bay of Plenty Regional Council's regional or school bus runs.
"Parents of children who use a private school bus service will need to check with the school for any disruptions."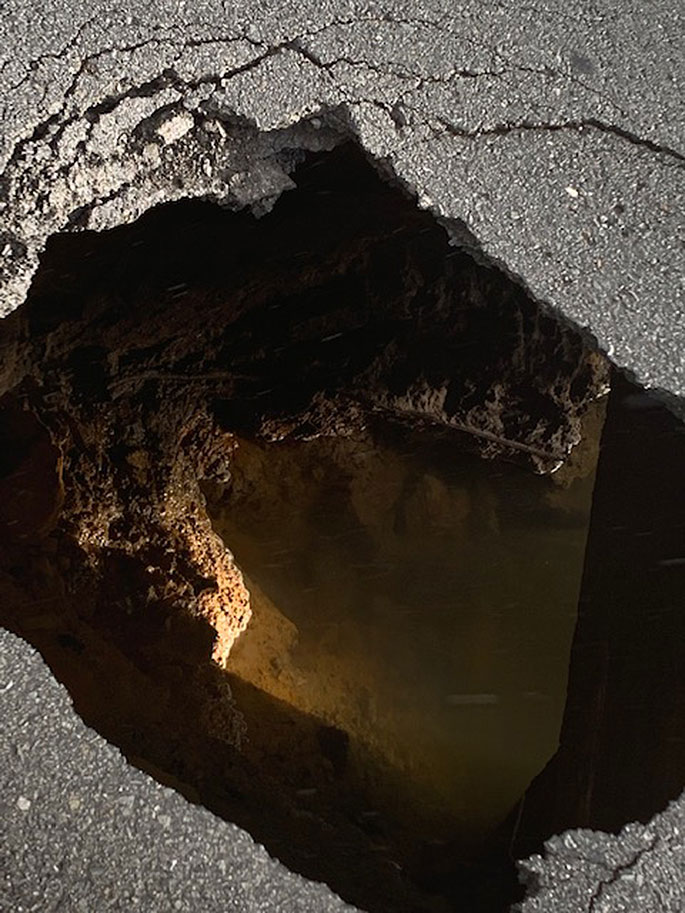 The sinkhole. Supplied photo.
Kerbside glass and rubbish collection
Residents in the area who have their glass and rubbish collections today may experience a delay in collection times.
Furthermore, Maleme Street Transfer Station currently has no power following an unplanned power cut which may result in delays in other areas of the city too. Read more here.

More on SunLive...