Scott Simpson appointed to new role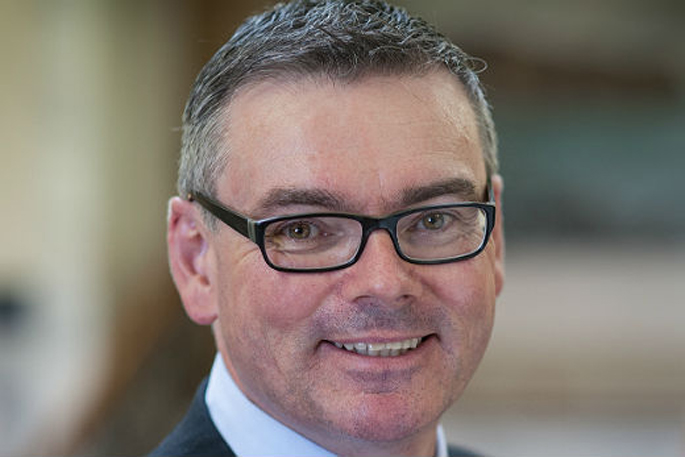 A visit from National Party Leader Simon Bridges to his office in Parliament was how Coromandel MP Scott Simpson found out he was gaining the new role of National Party spokesperson for Climate Change.
Scott says it was a surprise and he hadn't been expecting Nathan Guy would announce that he wasn't seeking re-election next year.
"I have to say it's a pleasant and welcoming surprise from my point of view to take on this new and exciting important role.
"The new job comes as a consequence of Nathan announcing his intention not to seek re-election next year, so Todd Muller has picked up Nathan's role, and I've picked up Todd's role. The responsibility I had for workplace relations and safety has gone to Todd McClay who's the Rotorua MP."
Scott says this is a good opportunity to link his work as environment spokesperson.
"It's a good linkage of portfolio responsibilities and I have been working closely with the outgoing spokesperson Todd Muller, and I will continue to do so in his new role as agricultural spokesperson. Obviously there is a clear linkage there as well.
"But for me this is an important role at an important time and I will continue to be negotiating with the government in terms of the National Party's position in response to their Zero-Carbon bill."
Scott also sees his new role beneficial for the Coromandel region.
"The Coromandel is an area that is potentially at risk from adverse weather conditions. We have a lot of roading and public infrastructure in low lying coastal areas and so climate change is an issue that is of importance to many folk in the Coromandel but more importantly it's an issue that's important to New Zealander's and people all around the world.
"Primarily I'll be leading the National Party's position on climate change issues not just the Zero-Carbon bill that's currently before parliament but also in terms of our response and position on other climate related matters.
"I am really looking forward to getting into it. It's an area that's interested me for a very long period of time.
"I was involved in the last parliament with an organisation called Globe, which is an international organisation of parliamentarians from around the world who are interested in climate change issues and I had the opportunity to work with MP's from across the New Zealand parliament in that role and I'm looking forward to continuing it in my new role."
Scott says over the next few months he will be focused on the Zero-Carbon bill.
"The Zero-Carbon bill is a complicated piece of legislation. The select committee has started hearing some of the 10 thousand submissions that have been received and so I'm imagining that an awful lot of my time over the next several months will be involved in paying careful attention to the submissions and listening to what submitters have to say."
More on SunLive...