Rotorua woman attacked with hypodermic needle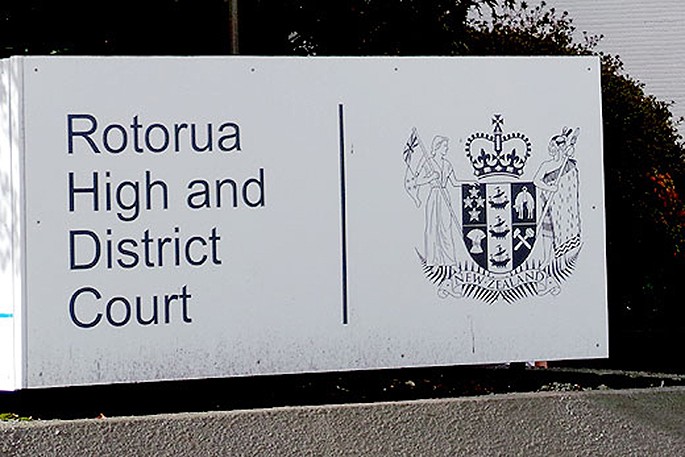 As he held a woman captive in her own home, Wayne Maney​ brandished a hypodermic needle and said three words before he stabbed her with it.
"This is HIV."
Maney, who is currently transitioning from male to female and now goes by the name Blaine, was recently convicted in the Rotorua District Court on 12 charges including assault with a weapon, unlawful detention, threatening to do GBH, wounding with intent to injure, threatening to kill and theft.
The charges relate to two female victims whose terrifying ordeal can now be revealed after Maney, who was originally charged in June last year, changed his pleas to guilty.
The summary of facts reveal how one victim's ordeal began on February 19 last year when she agreed to allow Maney to move into her spare room.
This, according to Maney's lawyer Jonathan Temm, occurred in the wake of the Housing New Zealand methamphetamine testing scandal when a number of tenants were forced out of their homes over contamination fears.
"All changed with the loss of her home," Temm said.
"A period of the defendants life when things were off the rails."
​Maney's offending began the day after moving in, when she accused the victim of stealing some of her belongings, including her phone.
This prompted Maney to smash her phone, saying "how does it feel?"
While an apology was forthcoming, the tone changed again the next day when Maney found the victim at home with friends.
"I see you have your thieving friends here again," she said, before throwing items at them and threatening one with a knife.
More threats followed when Maney accused one victim of stealing her cigarettes.
This prompted a tirade of verbal abuse and Maney picking up the victims crystal bowl that belonged to her deceased grandmother and smashing it, before throwing a mug at her.
Then Maney produced the hypodermic needle.
"The complainant held a cushion against her torso as some protection from the hypodermic needle, but the defendant pulled her hair and held the hypodermic needle to her head, demanding his cigarettes.
"The defendant then stabbed the complainant's leg with the hypodermic needles that he had previously used to inject himself and hit and kicked her around her body whilst abusing her with terms such as "n***** bitch".
The complainant, who at the time of writing is unsure whether she has contracted Hepatitis C, lost consciousness only for Maney to splash her with water to wake her up.
Maney also struck her head against a door "as punishment" for trying to flee.
The complainant was then told to get into the car with Maney so she could be driven to a house that contained a "Mobster" who would kill her.
The victim was able to escape the car, however, and fled to a day care centre where police were alerted.
Maney's second victim's ordeal begin on June 7 last year, when she was accused of stealing her methamphetamine.
"The defendant picked up a large 30cm knife and began to threaten the complainant with it, waving it in front of her, while smoking more methamphetamine."
A two-hour assault then ensued, with the victim "poked" with the knife, kicked and stabbed.
"You're crying isn't going to solve anything," Maney said.
"The more you moan and cry the harder I'm going to be. I'm going to put you in hospital. I'm going to make sure that if I go to jail, I'm going to make it worth it."
After a further attack with a broom Maney told the victim to "wipe your blood, don't you leave any of your evidence in my f****** home."
She was then forced to use her own hoodie to clean up the blood before a further threats, and assaults including being stabbed with scissors.
"After the physical violence came to an end, the defendant found his methamphetamine in his own underwear."
Maney finally let the woman leave, but not before making her lay on the ground in just her tights and bra while he made her watch as her clothing, phone and passport being burnt.
He also told her seeking medical attention, or speaking to police, would see Mongrel Mob members sent to her family.
Maney, who has spent 27 years in jail, is set to be sentenced on October 11 this year and has also requested a restorative justice meeting with victims.
"She does want a chance to apologise to them," said Temm.
More on SunLive...