Tauranga CBD speed restriction reminder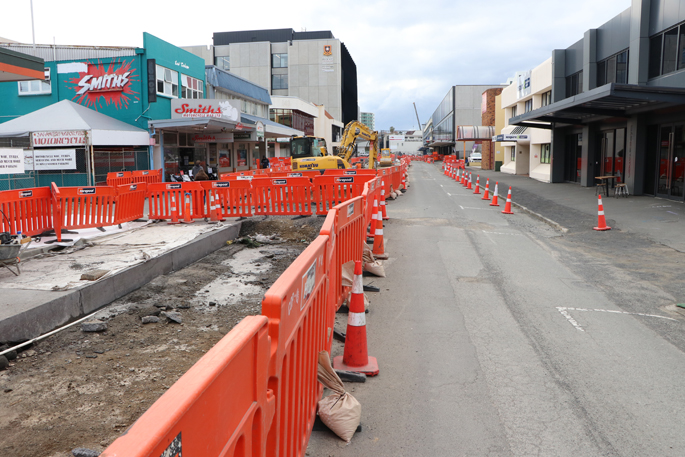 Tauranga City Council are reminding motorists who travel along Durham Street while the construction is taking place that the speed limit has been lowered to 30km/h.
General manager for infrastructure Nic Johansson says while there have been no significant reportable incidents they are asking motorists to please adhere to the traffic management conditions currently in place on Durham Street and throughout the CBD.
"These conditions are in place to ensure the safety of site workers, pedestrians and drivers.
"In addition, please be advised that the 30km speed is a limit and we encourage lower speeds through the works where applicable," says Nic.
Stakeholder manager for the Durham Street Project for Fulton Hogan Keith Campbell says it has been noted that traffic speeds have been dangerously increasing through the site recently.
"We would like to remind everyone that the site has a 30km/h speed limit.
"This speed limit has been put in place for a number of reasons, but mainly for the safety of the contractors and staff working, and for pedestrians who may step onto the roadway unexpectedly.
"Please drive safe!"
The site is monitored by CCTV and information may be used in situations to prosecute dangerous drivers through the site.
More on SunLive...